Our Hundred Club is a collection of ships carrying a tiny passenger complement of around 100 fortunate travellers, and a voyage on board one of these vessels is a very different experience to the traditional idea of cruising. So what is about these tiny ships that makes the difference between a good holiday, and a perfect one?
Well first of all, it's about your experience on board. You can treat the ship like your personal yacht, and be really private and self-contained. At the same time, it is effortlessly easy to get to know your fellow guests - almost by osmosis you learn their names and their tastes, and before you know it you are sharing a joke and recounting the tale of what you did today.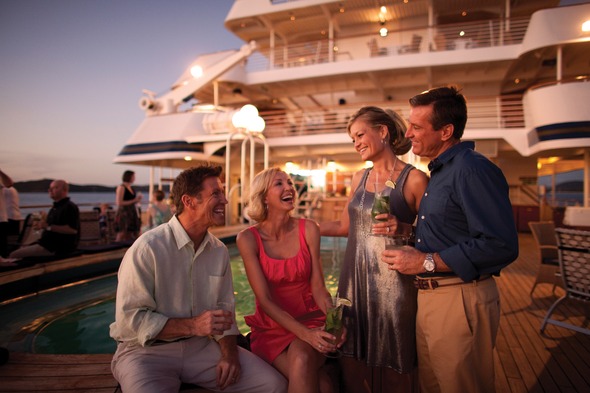 Next it's the itinerary. These little ships can go into the tiny ports and harbours that a big ship couldn't even approach, so you are much closer to the action, and much further from the crowds. The places you can visit might be way off the tourist trail - locations you can only easily reach by sea - or the ultimate in style and elegance, as you bob in the bay in the company of super yachts and speedboats.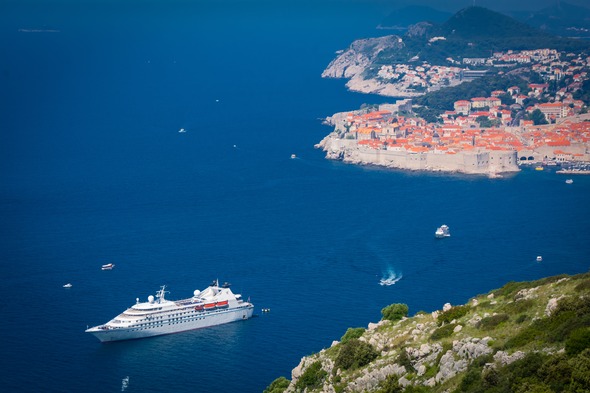 On board the ship, you enjoy a very special experience. Personal levels of service and attention to detail are apparent everywhere, as the staff get to know your every taste and preference, second-guessing your needs at every minute of the day. You have access to the captain and senior members of the crew, and a delightful interaction with the select band who are your fellow passengers. And of course you are literally closer to the waves, so you actually feel like you're at sea, rather than on some lavish floating hotel.
Small ships fall into a range of different categories, and at Mundy Cruising, it is our job to help you select the right one for you.
There are expedition vessels exploring remote areas such as the polar regions, the Galapagos, or the islands of the Pacific, carrying naturalist guides and expert lecturers, zodiacs to land on deserted beaches and exciting equipment to seek out what's going on underwater.
There are yacht-like vessels such as SeaDream or Crystal Esprit, cruise ships in miniature, which indulge your every whim, with outstanding service and memorable food, watersports from the marina at the back, and wall-to-wall champagne and caviar.
There are ships with sails such as Sea Cloud Cruises, enabling you to enjoy the romance of a wind-powered journey, with all the associated sights and sounds. You will be spellbound by the efficiency and agility of the crew and their timeless skills.
And there are river cruising ships, taking you on busy journeys of discovery, with loads of time exploring ashore, soaking up the culture and sampling the local food and wine - maybe close to home on the rivers of Europe, or maybe far further afield in the Orient, Africa or the United States.
Whichever type is right for you, what you will particularly enjoy is the warmth and intimacy of your onboard experience, and the excitement of being part of a rather special journey. To identify your perfect small ship cruise, call an expert: the team at Mundy Cruising can help you through the pros and cons.
---
Find out more: Sign up to our Hundred Club mailing list