Yet we often hear people writing the Caribbean off, lumping all of the islands together based on bad past experiences or some horror story they've heard from a friend. As with so many preconceptions about cruising, this negative view of the Caribbean tends to come from the world of mainstream megaships.
The big ships are restricted to busy, overdeveloped islands where going ashore means running a gauntlet of hassle from street vendors, touts and taxi drivers. Often the main attractions are duty free shopping malls, and the chances of experiencing an authentic slice of Caribbean culture are minimal. Some of the big cruise lines even stop at their own private islands, a sanitised pastiche of the Caribbean that we find rather depressing.
A small ship cruise around the Caribbean is a completely different experience, allowing you to visit the smaller islands and secluded bays that the bigger ships can't reach. On sleepy islands like Bequia and Tobago you'll encounter none of the hassle that plagues the more mainstream islands, and you'll find idyllic beaches and lush rainforests still largely unsullied by mass tourism. Island-hopping around the Caribbean by small ship is a fantastic way to explore the region, giving you a taste of several different islands and their surprising diversity, from the natural wilderness of Dominica to the classic cars and communist murals of Cuba.
The most convenient Caribbean gateway for UK cruisers is Barbados, with regular direct flights from both Gatwick and Manchester. You can also fly direct to Miami and Fort Lauderdale, both of which serve as turnaround ports for many Caribbean cruises, though you will of course have to contend with the joys of US immigration. Other popular turnaround ports include San Juan (Puerto Rico) and Philipsburg (St Maarten), convenient for the US market but less so for the UK, with no direct flights. There are also occasional cruises departing from St Lucia, Antigua or Jamaica, as well as longer itineraries that visit the Caribbean en route to Central and South America.
Cruise ships generally head to the Caribbean as winter descends on Europe and North America, with high season running from December through to February. Temperatures rise and rain becomes more likely as you head towards the summer months, though downpours tend to be short and sharp. Hurricane season officially runs from 1 June to 30 November, and the peak usually comes in August and September, by which time you're unlikely to find many cruise ships in the Caribbean.
There is a huge amount of choice when it comes to ships, routings and ports of call, so here is our guide to eight of the best small ship cruise lines visiting the Caribbean:
SeaDream's laid-back, al fresco style is perfectly suited to tropical latitudes, and both of their 112-guest yachts winter in the Caribbean. Itineraries include Bridgetown round-trips focusing on the stunning Grenadines, a particularly attractive option for UK travellers, and cruises around the Virgin Islands from San Juan or St Thomas.
Windstar's fleet of six small ships includes three sail-assisted yachts and three all-suite former Seabourn ships, giving you two different ways to cruise the Caribbean. Their 14-night Star Collector voyages out of Barbados are a great option if you're looking for a longer trip, and Windstar also have a handful of itineraries visiting the so-called 'ABC Islands' of Aruba, Bonaire and Curaçao.
Seabourn are another good choice for those seeking a more in-depth exploration of the Caribbean, with 14-night round-trip voyages from both Barbados and St Martin. Their fleet of seven ships is the most modern of all the ultra-luxury lines, with a refined yet relaxed ambience on board that is perfectly suited to cruising the Caribbean.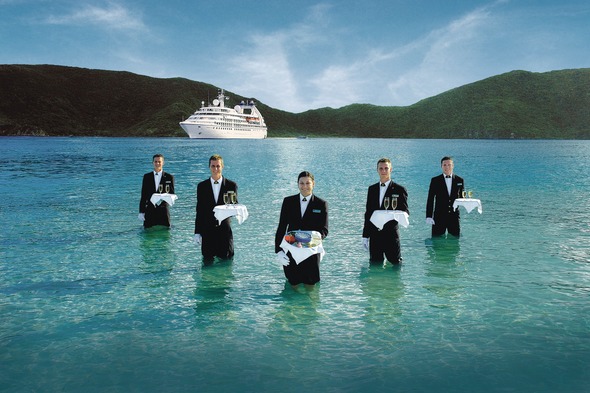 Silversea's classic fleet, ranging in size from 298 to 728 guests, offers a number of Caribbean options, including a handful of Barbados round-trips. There are also various itineraries embarking or disembarking in Fort Lauderdale, and Silversea have some interesting voyages combining the islands of the Caribbean with either Bermuda or Central America.
The stylish yachts of French cruise line Ponant are a great choice for something a bit different. As you might expect, the French Caribbean features prominently in their programme, with unusual turnaround ports including the island of Martinique and Cayenne, capital of French Guiana. Their itineraries range from classic Caribbean routes to expedition-style voyages exploring Mexico's Yucatán Peninsula and the amazing dive sites of Belize.
The majestic tall ships of Sea Cloud offer a very different cruising experience, marrying the romance of travelling under sail with high standards of service on board. Watching the crew hoisting the sails by hand is a remarkable spectacle, and you'll be the envy of other cruisers as you set sail from ports including Bridgetown, Santo Domingo and Havana.
Star Clippers is a more affordable option for tall ship enthusiasts, with the five-masted Royal Clipper and four-masted Star Flyer both wintering in the Caribbean. Royal Clipper focuses on the Grenadines and Windward Islands and operates out of Barbados, making it the most popular option for UK cruisers. Star Flyer is based in St Martin, visiting islands including Anguilla, St Barths and the British Virgin Islands.
Just launched, The Ritz-Carlton Yacht Collection is an exciting new cruise line that promises to bring the Ritz-Carlton brand of luxury to the oceans for the first time. Three super-stylish yachts are perfectly suited to cruising in the sun-kissed Caribbean - the first, 298-guest Evrima, offers Bridgetown and San Juan round-trips between December to March, 456-guest Ilma and Luminara will arrive in 2024 and 2025 respectively.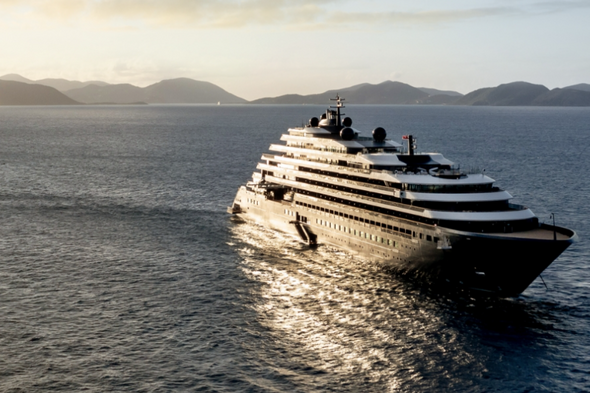 Emerald Azzurra and Sakara are the first ships in the Emerald yacht fleet, carrying just 100 lucky travellers in sleek and stylish surroundings with a marina at the back of the yachts, allowing you to hop straight into the Caribbean waters with a host of water toys. Voyages between November and April include St John's round trips that visit Martinique, the Grenadines and St Lucia, as well as sailings to and from San Juan that call in at Saint Kitts and Nevis, the U.S. and British Virgin Islands, Puerto Rico and glamorous St Barths. There are also longer two-week voyages encompassing both the above regions, including round-trip Barbados sailings.