We're always on the lookout for interesting cruise itineraries from Scotland, as we know our clients generally prefer to avoid the hassle of connecting flights to London and long journeys south via rail or road. A number of our most popular cruise lines offer voyages sailing from Scottish ports, so we've put together this selection of some of the most appealing itineraries...
1. Windstar Cruises - Land of the Midnight Sun
Windstar offer a few departures from Edinburgh during the summer, and the 24 June 2018 sailing on their stylish all-suite yacht Star Pride works particularly well, disembarking in Reykjavik which allows you to fly direct back to Edinburgh the same day. This cruise takes you to the Norwegian Fjords during the height of summer, allowing you to make the most of the long daylight hours. You'll visit ports including Bergen, Olden and Alesund, as well as the pint-sized capital of the Faroe Islands, Tórshavn.
2. Silversea - Journey to the Arctic
Silversea's recently refurbished expedition vessel Silver Cloud, carrying just 200 guests, departs from Edinburgh on 12 June 2018 for an unforgettable voyage to the Svalbard archipelago, the best place on earth to witness polar bears in the wild. En route to this most northerly of destinations you'll explore the Shetlands and the Norwegian Fjords, including a day in the delightful city of Tromsø, before spending four days exploring Svalbard. At the end of your cruise you will fly from Longyearbyen down to Oslo, and we recommend extending your holiday with an overnight stay in the Norwegian capital before flying back to Edinburgh.
3. Azamara Club Cruises - Journey to the North Cape
Azamara's 24 July 2018 sailing from Edinburgh offers a more in-depth exploration of the Norwegian Fjords, visiting lesser known areas such as Gudvangen and the Lofoten Islands, and continues all the way to Honningsvag and the North Cape. Carrying just under 700 guests, the Azamara Journey is a nice size - not too big, not too small - and the atmosphere on board is laid back and welcoming. A choice of two direct flights from Copenhagen to Edinburgh at the end of the cruise also makes this an excellent choice for travellers based in Scotland.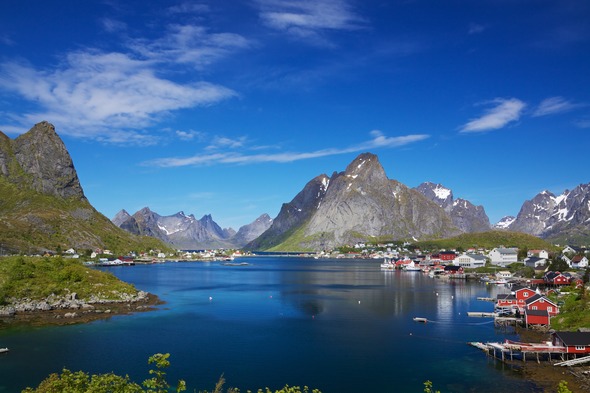 4. Fred. Olsen Cruise Lines - Diamonds, Chocolates & Canals
Most cruises from Scotland tend to head for Scandinavia and the Baltic, but Fred. Olsen's 30 June 2018 round-trip sailing from Edinburgh offers something slightly different, with a week-long summer itinerary to Belgium and the Netherlands. From Rosyth you'll cross the North Sea and enjoy an overnight stay in Belgium's fascinating second city, Antwerp, followed by calls in beautiful Ghent and the incomparable Dutch capital, Amsterdam. This cruise offers excellent value for money, and is ideal for those who want to cruise from Scotland without the hassle of flying.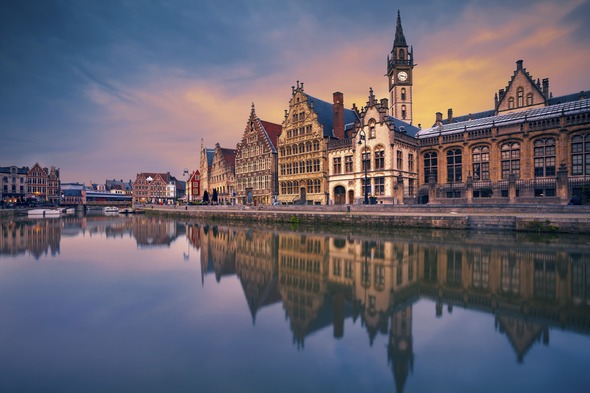 5. Hebridean Island Cruises - Hebridean Sampler
We could hardly talk about cruising from Scotland without mentioning one of our favourite little ships, the inimitable Hebridean Princess. This tiny vessel is based in Scotland all year round, carrying just 50 travellers in cosy and comfortable surroundings. Hebridean offer a number of short taster cruises, including this 4-night round-trip from Oban departing on 27 August 2018, which is a great opportunity to get a feel for what life is like on board without committing to one of the longer (and pricier) sailings.