With so many new builds on the horizon it's worth taking a little time to review what to expect over the next few years…
Silversea are looking forward to revealing Silver Moon in August this year, which will be followed by Silver Dawn in September 2021. On the expedition front, Silver Origin is undergoing a few finishing touches after being floated out in December last year from the De Hoop shipyard in the Netherlands, who were also responsible for Celebrity's Galapagos-based ship Celebrity Flora. We are hoping for the chance to see the ship before it travels to its permanent home in the Galapagos.
Later this month Ponant will be launching Le Bellot, the fifth of their Explorer Class vessels, to be followed by a final Explorer Class, Le Jacques Cartier, in June this year. Then 2021 sees the launch of Le Commandant Charcot, the brand new and quite extraordinary hybrid icebreaker, bringing their fleet to 12. Ponant have also announced the purchase of South Pacific-focused Paul Gauguin Cruises and plans to add two new, 230-guest ships in 2022 to complement the existing 332-guest MS Paul Gauguin, which will undergo a refurbishment in May 2020.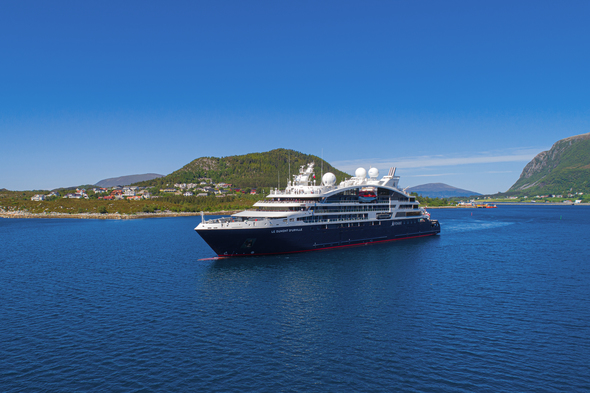 Seabourn are gearing up for their first dedicated expedition vessel, Seabourn Venture, in June 2021, with a second yet-to-be-named sister ship slated to launch in May 2022.
Regent Seven Seas Cruises completed Seven Seas Splendor early and are now looking forward to the next new build, which we understand to be in the same mould as Explorer and Splendor, with more news to be released over the next few months. Sister company Oceania's refurbishment and expansion project includes two new 1,200-guest ships based on their hugely popular Marina class vessels, due to set sail in 2022 and 2025.
Viking Ocean Cruises' expansion is so extraordinary we've covered it in a separate article, and Virgin Voyages' Scarlet Lady has just completed a UK tour, hosting trade and press, with work now underway on Valiant Lady, due for launch next year.
The second of Hurtigruten's hybrid expedition vessels, MS Fridtjof Nansen, has been finished early by Kleven Yards, and will be completing a number of showcase sailings around the UK this month.
What is quite remarkable is that, with the exception of Hurtigruten and Silversea's expedition vessels, all these ships are being built by Fincantieri, a titan of the shipbuilding industry and one that has a reputation for completing ships to schedule.
Saga will be welcoming Spirit of Adventure this year, building on the successful introduction of Spirit of Discovery in 2019. The build is being undertaken by Meyer Werft, another big player in the shipbuilding world, and one which counts NCL and Royal Caribbean International amongst their other clients.
Interestingly Emerald Waterways have recently announced their first foray into ocean cruising proper under a new brand, Emerald Yacht Cruises, with an attractive 100-guest ship, Emerald Azzurra. We think this is particularly well positioned to cater for small ship fans who are looking for a good quality experience, without requiring the level of luxury offered by those we consider to be the 'best of the best'.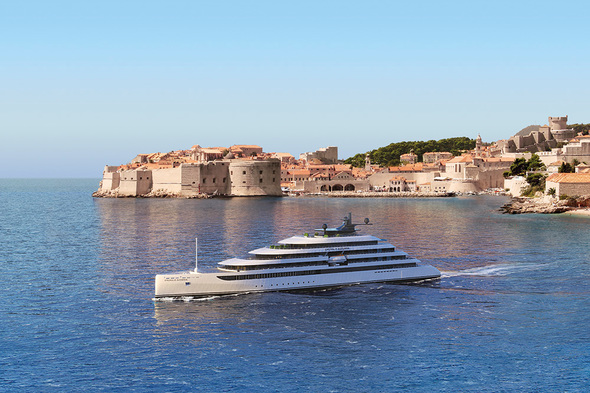 With all of these ships on the way, in addition to larger new builds from the mainstream lines, it's easy to see why some cruise lines have opted to use a smaller yard rather than wait for space at a more established builder. Working with a less experienced yard, or indeed on any ship that is of an entirely new design, means there are more unknowns involved.
Crystal Cruises' insurance against this has been to purchase its own yard, ensuring its complete dedication to the exciting Crystal Endeavor. For those that don't have access to this level of investment, the risk is increased, and the consequences have been seen with the delayed launch of Scenic Eclipse and The Ritz-Carlton Yacht Collection.
Turning to those cruise lines that focus exclusively on the expedition world, Quark Expeditions launch their first new build vessel, Ultramarine, in time for the 2020/21 Antarctic season, having previously relied on charters, and Aurora Expeditions' second X-Bow ship, the Sylvia Earle, will launch in October 2021. Both will offer an incredible range of shore excursions for the more adventurous traveller. Hapag-Lloyd will also be introducing a third expedition vessel in 2021, although catering exclusively to the German market.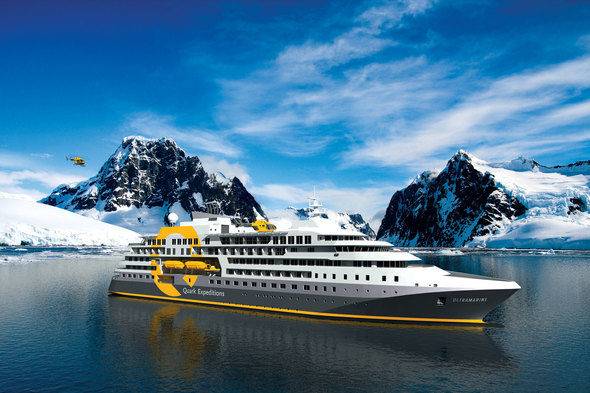 Of course, the last thing cruise lines want is a delay affecting guests, so they work hard to mitigate this risk. We expect that Emerald Waterways will have learnt much from sister brand Scenic's experience, which will hopefully hold them in good stead when working with the Halong Shipbuilding Company on Emerald Azzurra, a ship that is set to provide a template for many more vessels.
What is reassuring is that in recent years these delays have become the exception rather than the norm, and we look forward to exciting times ahead.