People often think that a cruise around the British Isles sounds dull, but that's usually because they haven't taken the time to browse the surprisingly diverse itineraries on offer. Yes, you can never count on the weather, but that's true of plenty of other, more fashionable destinations (we're looking at you, Iceland). So who exactly would enjoy a British Isles cruise...?
1. Scenic strollers
If you're the sort of cruiser who likes to get off the ship and really stretch their legs, a cruise around Britain will tick all the boxes. Take a stroll around genteel coastal towns such as Dartmouth and Great Yarmouth, or explore the mountains of Anglesey with a call at Holyhead. Hebridean Island Cruises even offer special 'footloose' itineraries around Scotland, designed specifically for hikers.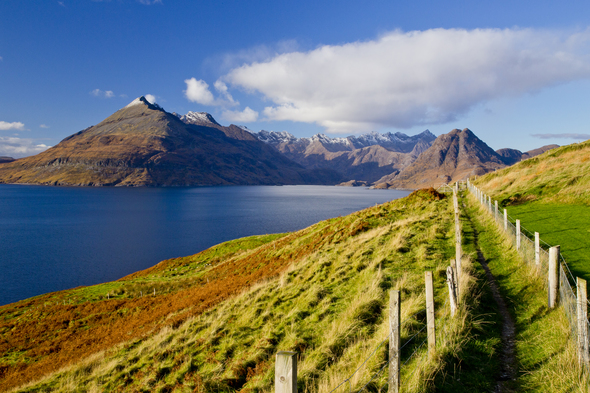 2. Island hoppers
Any British Isles cruise is by definition an island-hopping cruise, and one of the real advantages of exploring by ship is that it allows you to explore islands that are usually tricky to reach. Look out for voyages visiting the Shetlands and the Orkneys, the rugged Skellig islands off the west coast of Ireland, or the sunny Isles of Scilly. There are also plenty of itineraries that include the Isle of the Man or the Channel Islands, and you will occasionally find a cruise calling at the Isle of Wight.
3. Culture vultures
The UK has a fantastic array of museums and galleries, including plenty outside London. Silversea's 608-guest Silver Spirit sails round-trip from Southampton in June 2024, with calls including Belfast, home to the excellent Titanic museum. Other regional museums well worth visiting include Tate Liverpool, Gateshead's Baltic Centre (accessible from Newcastle) and the Kelvingrove Art Gallery and Museum in Glasgow. If you time it right, a round Britain cruise may also give you the chance to experience festival season in Edinburgh.
4. History buffs
The complex history of the British Isles is one of the most compelling reasons to cruise here. Celts, Romans, Normans, Vikings, Saxons and many more besides helped shape our towns and countryside, and a cruise can help you to piece together the story of our islands. One of Regent's newest ships, Seven Seas Splendor, sails around the UK and Ireland from Southampton in September 2024, with the chance to visit the Neolithic Ring of Brodgar in the Orkneys, go city slicking in Dublin and explore Cornwall's pretty Falmouth harbour.
5. Nature lovers
Wildlife enthusiasts (and birdwatchers in particular) should keep their eyes peeled for the occasional expedition-style cruises visiting Britain's more rugged and unspoilt corners, such as Ponant's 9-day voyage from Dublin to Glasgow in May 2024. Highlights on this cruise include the squawking seabird colonies on Rathlin Island, plus a call at the remote Treshnish and Canna islands, famous for their puffins and seals. Less intrepid options for nature lovers include cruises calling at Fowey in Cornwall, within easy reach of the Eden Project, such as Ponant's 7-day April 2024 sailing, or Tresco in the Scilly Isles, home to the extraordinary Abbey Garden.