Of particular interest is Silversea's 100-guest Silver Origin, which is now on sale. Offering the enticing prospect of visiting the Galapagos on a vessel purpose-built for this unique environment, she is set to be the most luxurious ship to cruise the islands. On board, every aspect is designed to enhance your experience, from the spacious suites with butler service to state-of-the-art expedition facilities. Hot on the heels of Celebrity Flora, Silver Origin looks set to raise the bar (but not the cost) of Galapagos cruising.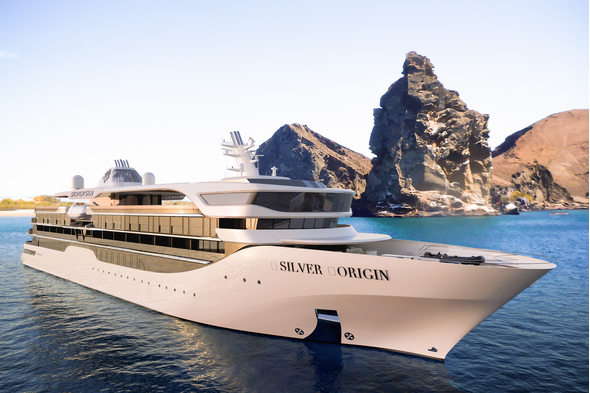 German-owned Sea Cloud Cruises offers an unusual combination of sailing adventure and luxury cruise. The current fleet consists of two majestic tall ships, and August 2020 will see the launch of a third, the 136-guest Sea Cloud Spirit, sailing the Western Mediterranean and the Caribbean. A fully rigged three-master, she will feature a generous number of cabins with balconies, an extensive sun deck with sunbeds, a gym with panoramic views and an exclusive spa and wellness area.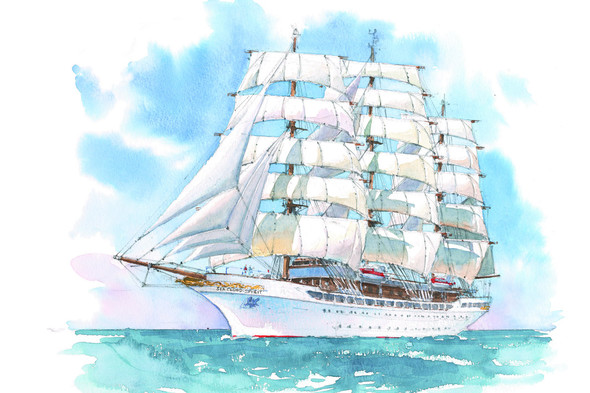 Aqua Expeditions have also caught our eye. This exciting company, relatively unknown in the UK, launched in 2007 with a custom-built river cruise vessel designed by acclaimed architect Jordi Puig, operating on the Peruvian Upper Amazon. In 2020 they will launch the 40-guest Aqua Nera, operating intrepid 7-night itineraries on the Upper Amazon. Supremely comfortable, she will complement the Aria Amazon, which has been operating since 2011, and benefit from larger suites, a gym and a cinema room.
Meanwhile Aqua Blu represents Aqua's first foray into ocean cruising, carrying just 30 guests on unforgettable 7- and 12-night itineraries around Indonesia's Coral Triangle. This former Royal Navy vessel will be reimagined by Dutch yacht design maestro Cor D. Rover as a sleek expedition yacht (take a look at our article on the best small ship cruises to Indonesia for more information).
Staying in the world of expedition cruises, Aurora Expeditions have announced a sister ship to the innovative 160-guest polar vessel Greg Mortimer (we're hoping for a more imaginative name for the second ship!), which has recently completed sea trials. It marks a further expansion of this specialist company which focuses on the more adventurous end of the expedition market.
A little closer to home, Emerald Waterways, known primarily for their river cruises, are offering something a bit different, with two new small ships plying the Dalmatian Coast. Emerald are chartering the beautiful yachts MS Swallow and MS Lastavica for this fledgling coastal programme, each carrying just 36 guests and specifically designed to navigate narrow channels and straits as they hop between Croatia's myriad islands. With overnights in port and only some of your meals included on board, this cruise is all about experiencing the destination.
We also have new builds on the way from the likes of SeaDream, Ritz-Carlton and Ponant, which we've spoken about often on these pages, so it's an exciting time for fans of small ship cruising. With such an abundance of choice, we recommend giving us a call and speaking with one of our small ship experts - they are on hand to help find the right cruise for you.