With eight main islands to explore, a thriving tourist industry and excellent air links from the continental US, you would think that Hawaii would be the perfect destination for an island-hopping small ship cruise, and we know that there is plenty of demand out there. However, the truth is that cruises to Hawaii are pretty thin on the ground, and those ships that do visit the islands are almost always en route to somewhere else.
In part this is due to the archipelago's remote location, but the main reason is a piece of US maritime legislation known as the Jones Act, and the related Passenger Vessel Services Act. This legislation (also known as the Cabotage Law) does not allow ships registered outside the US to embark and debark guests at the same US port unless they call at a foreign port during the itinerary, and furthermore does not allow ships to embark and debark at two different US ports unless they call at a 'distant foreign port' (ie. outside North/Central America and the Caribbean).
The vast majority of cruise ships are not registered in the US, which means that any cruise to Hawaii has to either begin or end in another country, or take a detour to somewhere like Mexico if it's a round-trip voyage from a US port. A cruise where you embark and debark in Hawaii itself is simply not practical for most cruise lines.
However, once you understand the limitations of what's possible, you do still have some very appealing options with some of our favourite small ship cruise lines. Here are our top five choices for a small ship cruise to Hawaii:
Seabourn have several interesting itineraries visiting Hawaii on their sleek 458-guest 'triplets' over the next few years. First up is Seabourn Odyssey, cruising out of Honolulu on 12 October 2022 and visiting islands including Kaua'i and Lanai before heading down to the South Pacific and the paradise islands of French Polynesia. In October 2023 Odyssey embarks on a longer voyage from Los Angeles, spending four days in Hawaii before continuing on to French Polynesia, the Cook Islands, Tonga and New Zealand. If you would prefer a round-trip voyage from the US then take a look at Seabourn Sojourn's 20-day sailing from Los Angeles over Christmas and New Year 2023/24, which includes New Year's Eve in Honolulu and a call in Mexico.
Viking's ocean ships are a lovely size at 930 guests, with a cool, Scandi style on board, a relaxed ambience and included excursions in almost every port. Viking Star's Christmas cruise in 2023 visits four Hawaiian islands, departing Los Angeles on 12 December on a 16-night voyage. The same itinerary is also available over the New Year, departing on 28 December 2023, or in February 2024.
Oceania's 684-guest Regatta is a regular visitor to the South Pacific, and stops off in Hawaii in the spring as she returns to North America after wintering in warmer climes. The 16 April 2023 voyage from Papeete to Los Angeles features three calls in Hawaii, including an overnight stay in Honolulu, while a similar voyage departing Papeete on 30 March 2024 includes four stops in Hawaii, again with an overnight in Honolulu.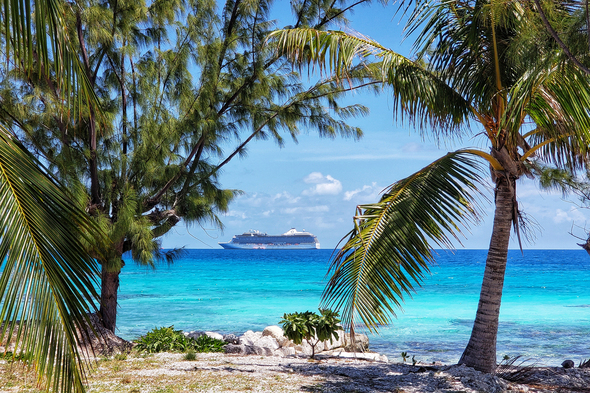 German cruise line Hapag-Lloyd Cruises is a good choice for more unusual itineraries, and their 500-guest bilingual ship MS Europa 2 is consistently rated the best ship in the world. Embark in Lautoka on 23 March 2024 for a fantastic 19-night exploration of Fiji and Hawaii, visiting Kaua'i, Maui and Big Island, before ending your adventure in the wonderful city of San Francisco.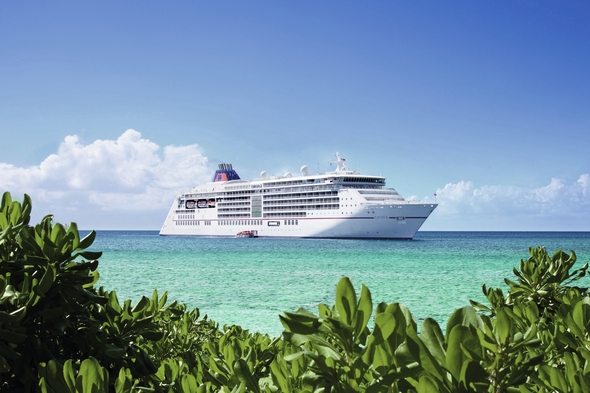 Last but not least, a rare exception to the rule is UnCruise Adventures, a small American cruise line that is able to operate voyages focusing solely on Hawaii without violating cabotage rules due to the fact that its ships are US-owned, staffed and flagged. The petite 36-guest Safari Explorer operates 7-night itineraries between Molokai and Kailua-Kona, visiting four different Hawaiian islands over the course of the week. Highlights include hiking up Hualalai volcano, enjoying an evening feast and jamming session with locals in Molokai, and searching for dolphins, whales and other sea life in the Humpback National Marine Sanctuary. Multiple departure dates are available between November and May every year.