Kicking off our trip in Ho Chi Minh City, or Saigon as the locals prefer to call it, we were immediately captivated by the youthful buzz of this attractive city. Far from the shiny high rise style of other Asian cities such as Hong Kong or Singapore, Saigon is intimate, vibrant and busy busy, the streets jam-packed with scooters and motorbikes with average passenger loads of four to five people. Three days in, we were excited to make the journey from the bustling city to the rural Mekong Delta to join our home for the next week, Aqua Mekong.
There are many boats to choose from on the Mekong. We followed the expensive tastes of one of our party (she knows who she is) and were delighted to have done so: our week on Aqua Mekong was sheer bliss.
Spacious suites (just 20 in total) with floor to ceiling sliding windows, teak flooring and a wonderful river view shower were welcoming and comfortable. The best thing of all was a laundry basket (no forms to fill, your laundry reappearing magically within hours and free of charge!).
We had read a lot about the quality of food on this vessel - beautifully prepared with a high level of local influence and ingredients, and served family style at lunch and dinner. If you didn't fancy the evening menu, western options were available to order whenever you wished.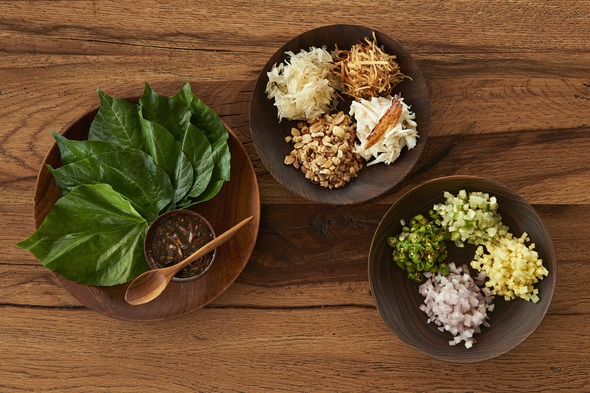 The crew, Vietnamese and Cambodian, were a total delight - charming, attentive, dedicated and hard working, with a total commitment to learning those western names which were such tongue twisters for them. Joni, the Kiwi cruise director, worked all hours to make everything work like clockwork, and excellent local guides (two Vietnamese, two Cambodian) were with us throughout to introduce us to the vagaries of rural life in these two totally different countries.
The cruise operated expedition style. Early starts saw us disembarking at speed, clad in life jackets, on the speedy and shaded 10 passenger skiffs which whisked us ashore, or to floating markets, villages and farms. Each day a whole variety of options were on offer, including cycle rides, skiff tours, kayaking and journeys further afield by pedalo, tuk tuk or even, on one unforgettable occasion, ox cart. Every day was different, with the opportunity to explore way off the beaten track, speak to the locals, come face to face with their daily lives, and learn more about their economy, religion, education system and lifestyle.
A sobering day in Phnom Penh in the middle of our seven day trip brought us face to face with the disturbing details of the genocide by the Khmer Rouge, but apart from that we delighted in a self-sufficient rural environment from a different era.
Finally, our seven days complete, we flew from Phnom Penh to Siem Reap for the temples of Angkor and a bit of R&R at the beautiful Belmond Hotel. As with many iconic sites, it is easy to visit with the expectation of being disappointed. In fact these magical and evocative temples are totally unmissable - put them at the top of your list and visit now. They are busy, but as nothing compared to how they will become.