For anyone in the industry, this is an exciting time, and one positive outcome of Covid is that we actually get to see the keynote speeches and panel debates, albeit live streamed, rather than counting on a journalist's interpretation of what they have heard.
The key themes that really interested us this year included the growth of the expedition market, the introduction of new ports of call, the development of new sustainable technology and green initiatives, and fascinating new partnerships.
The hybrid of luxury and expedition cruising is of huge interest to Mundy clients, searching out new and unusual itineraries on small ships able to carry their infrastructure with them. Ports receiving visits just once or twice a month are able to offer a far more authentic experience to visitors, and of course this is where a warm welcome awaits.
The cruise lines are looking for unforced collaboration with local communities, seeking ways to enrich both the visitors and the visited. Some ships carry equipment with them to enhance the experience of undeveloped ports of call: helicopters, submarines and zodiacs all increase the opportunities to explore from a remote base.
Cruise lines are grappling with demands that they be more environmentally sustainable, and the new small luxury ships are well equipped to pursue these aims. Interestingly, Europe is leading the way with a regulatory framework which enables cruise lines to focus on their credentials. The ongoing efforts of the European Commission are to develop new environmental regulation for cruises, with a shortlist of best practices which meet the European Green Deal requirements, with their carbon neutral targets. Cruise tourism is a small but valued part of the tourism industry in Europe. Despite comprising less than 1% of the overall tourism market and a scant 2% of coastal and maritime-related tourism, the industry has a hefty impact on jobs because of the key role of European shipyards in producing cruise ships.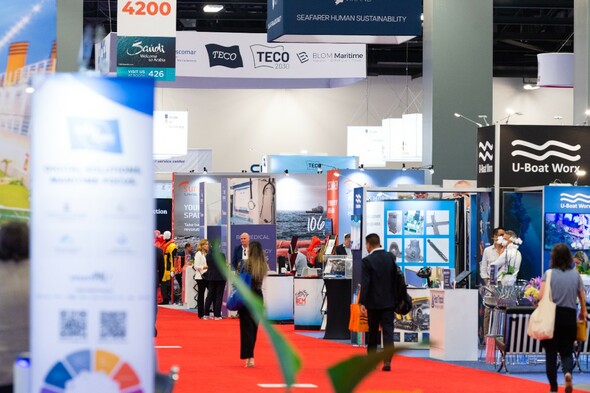 The forward thinking Ulstein yard has conceived a vessel making the vision of zero emission cruise operations a reality. Its 149-metre Ulstein Thor 3R (replenishment, research and rescue) design features a thorium molten salt reactor to generate vast amounts of clean, safe electricity which enables the vessel to operate as a mobile power/charging station for a new breed of battery-driven cruise ships. This is a key example of how the cruise lines and yards are working towards a new future - there is no shortage of will to achieve zero emissions, but solutions are so far in short supply.
There is plenty of talk about destination immersion as something that luxury buyers are particularly looking for. Cruise lines are developing local partnerships to give visitors a true taste of the cultural life of the places they visit.
At the Ritz-Carlton Yacht Collection, their Patron of the Arts programme invites artists, speakers and cultural contributors from the destinations they visit aboard the ships for performances, demonstrations and lectures.
Meanwhile at Silversea Cruises, the new S.A.L.T. culinary programme builds menus, shore excursions and cooking demonstrations around local foods, chefs and growers.
For Ponant's new ice-hardened vessel, Le Commandant Charcot, they have developed a presentation with First Nations Inuit tribal members on old school ways of navigating the ice, which is offered in contrast with more technological methods - 'citizen science in fundamental form'.