First of all, we have a comprehensive knowledge of the luxury cruise market, so we can take the time to understand your personal preferences and tastes and guide you towards the right product for you. We bypass the information glut, which is online search, thoughtfully listening to your requirements, so we know what you are used to and what you enjoy, so we can recommend something that is perfect for you. We know that 'luxury' means different things to different people and our job is to use our knowledge and experience to identify the right product for you.
Our job doesn't stop there, particularly in this new strange world of travel. We help you navigate the intricate regulations, assist and advise in your planning, and act as your champion when things change. Covid regulations, flight cancellations, passport viability, visa requirements and more have made the experience of preparing for a trip more stressful, and for many people, removes the joy of taking a holiday. We all know the frustrations of trying to manage your booking online, when you get caught in a maze of cross-links never taking you where you want to go, or the misery of waiting two hours on the phone, only to be cut off the minute you get through. We believe in loyalty and long relationships, and are therefore delighted to have been working with our key partners for many years. This means that when you need help, have an unusual request, or want to bypass an administrative blockage, we can use our old friendships to smooth the way for you and champion your cause whatever the issue.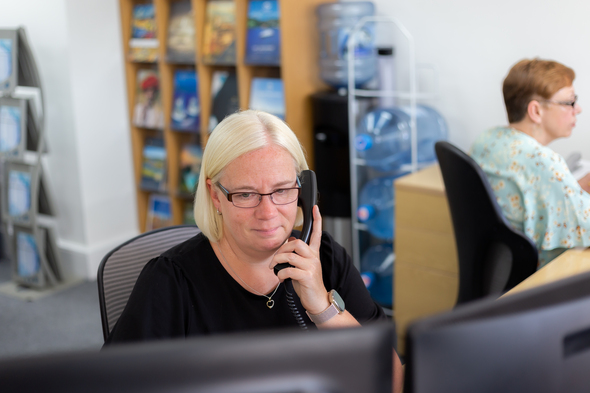 There are people who are sure that they will get a better price by booking on-line, and that they have no need of the financial protection offered by stable and reputable UK companies. Some believe they will inevitably get a better deal booking in the US, despite the fact they are booking with no legal protection, and in a currency which could fluctuate wildly.
We understand that for those independent bookers we have no value - we cannot be all things to all people. With a business model which focuses on quality rather than quantity, we add value to the booking only if you value the additions we bring: the same professional consultant looking after your business from start to finish, no recorded messages and answerphones but an actual person who speedily answers the phone, someone who will give personal advice, and always call you back, as well as looking after you throughout your booking and after your return, rather than simply at the time of making the reservation.
Spend a happy half hour strolling around our lovely websites www.mundycruising.co.uk and www.mundyadventures.co.uk and you will know that we are no strangers to technology and our innovative marketing is widely recognised. But ultimately, for our clients, nothing beats a phone call and the pleasure of a personal relationship.