You know how it is - you have chosen what you want, you take it to an assistant, and they will suggest all sorts of extras, enhancements and upgrades, individually quite reasonably priced, that result in a final bill which is double the size you anticipated.
Now at Mundy Cruising, we frown upon the 'up-sell'. We prefer to get a clear picture, right from the start, of what it is you want, which features are important to you and how you like to travel, and then offer you precisely the right thing.
Alternatively, if your last cruise fell short of your expectations in some way, we need to ensure, when planning your next trip, that you are 'trading up' to perfection. That may, depending on what you need, mean moving to an older and less glamorous ship, or changing from a product generally considered to be 'premium' to another termed 'luxury'.
Here are our top six motivators as you look to trade up from your current cruise:
1. Better facilities or entertainment
If you want more facilities, you need to specify what you need: are there small children in your party, or teenagers, whose tastes need to be accommodated? Do you have Bridge fanatics, or super-active sports lovers? You might want lots of entertainment, or a great lecture programme.
2. Improved quality
High level quality appears in all sorts of areas. Great food might be important to you, but you may prefer not to linger two hours over a meal. You might want lots of variety, or a choice of speciality restaurants. Can you sleep anywhere, or are you looking for supremely comfortable beds, and Egyptian sheets with an ultra high thread count?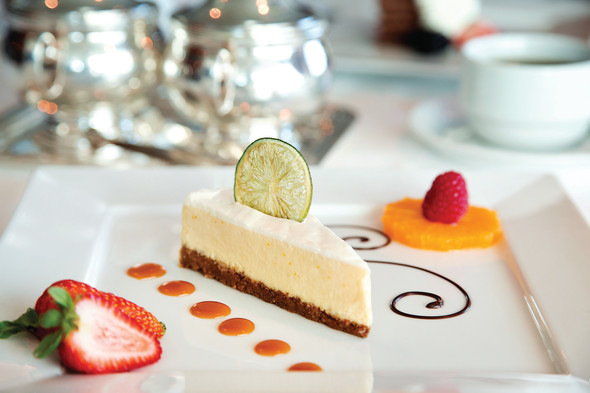 3. Superior levels of service
As a rule of thumb, service levels can be assessed by looking at the crew/passenger ratio: obviously the higher number of crew per guest, the better the service. But it may be that your focus is on personal service in your suite, in which case the general crew/passenger ratio could be less important than a concierge lounge or butler looking after your suite.
4. More private space
If you want more private space, you may not need to change from your preferred brand - instead you can go for a larger cabin or spacious suite on the ship you know and love. Compromising one important feature for the sake of another is never a good idea. Many of the larger ships have exclusive private lounges or dining facilities for suite guests.
5. More space on board
If you just want a more spacious ship that feels uncrowded, look at the space/passenger ratio: this has no absolute value but is useful to compare one ship with another. Divide the GRT (gross registered tonnage) of a ship by the number of passengers, and you will see how they rank in terms of space.
6. Better itineraries
Do you want to go further afield, to more exotic wide-ranging destinations, or maybe change your travel type altogether? It could be time to investigate river or expedition cruising.
Once you have looked at all these aspects of your cruise purchase, call us. We will listen carefully to your requirements, ask a few pertinent questions, and come back to you with the perfect selection. Don't take my word for it - try it!