You can visit extraordinary volcanic islands, soaring sea cliffs, dramatic fjords, isolated villages with pretty painted wooden houses, or turf-roofed stone cottages. Explore the familiar cities of the UK and Ireland, or discover the rich history of the Baltic capitals. Spot whales in the waters of Iceland, watch the comings and goings of everyday life in a remote village in Greenland, or wander the romantic streets of Paris. For those seeking warmer climes, you can sail from the UK to the Mediterranean and beyond, and almost any combination of these extraordinary destinations is possible, providing you have the time.
As travel restrictions are lifted and cruise lines resume operations, we expect to see more people embracing the idea of 'slow travel' - opting to travel less frequently, but for a longer duration. It means less time spent in airports, better value for money, and a more immersive, enriching experience as you take your time to really explore your chosen region. In this article we've picked out some of the most appealing longer voyages with our favourite small ship cruise lines, travelling from or to the UK.
Crystal's cruise calendar includes a selection of Grand Journeys which offer immersive sailings dedicated to a particular region, and our favourite is the 13th June 2021 Dover round-trip sailing on board the 980-guest Crystal Serenity. This special 37-night Crystal Wine and Food Festival voyage takes you to Norway's Fjordland and the rugged North Cape, before exploring the treasures of Baltic cities including Gdansk, Tallinn and Helsinki. You'll also enjoy overnight stays in Copenhagen, Oslo and Stockholm, along with the luxury of an amazing six days in St Petersburg.
Regent Seven Seas Cruises offer a dizzying range of inclusions, and on longer voyages the number of free shore excursions offers unparalleled choice. The 700-guest Seven Seas Voyager departs Oslo on 28th July 2021 on a 22-night journey to Southampton to discover the dramatic Norwegian Fjords, the beautiful cities of Amsterdam, Antwerp and Paris, and the Celtic charms of Waterford, Dublin and Holyhead, with a choice of 94 excursions included in the fare. Book by 31st July 2020 and you'll benefit from the Regent Reassurance programme, meaning you can cancel for any reason up to 15 days prior to departure and receive a 100% Future Cruise Credit (call us for full details).
Silversea offer an enticing programme in Northern Europe, including this fantastic 24-night Southampton round-trip on board the 608-guest Silver Spirit, departing on 3rd September 2021. Begin with a journey along the Welsh, Irish and Scottish coasts, visiting ports including Dublin, Belfast and Edinburgh, as well as the rugged Isle of Lewis and the Orkney Islands. You'll then travel between the pretty European cities of Amsterdam, Paris, Bruges and Hamburg, along with charming smaller towns including Saint-Malo, St Peter Port and Falmouth.
If you're looking to escape to more far-flung shores then this exciting 30-night voyage will certainly appeal. This epic adventure on the 458-guest Seabourn Quest begins in Reykjavik on 22nd June 2021, exploring Iceland's dramatic landscapes before crossing to Norway and visiting highlights including Tromso, Alta and Honningsvag. You'll then return to Iceland for more time to experience the island's geothermal wonders before setting sail for Dover via Greenland, Scotland and the east coast of England, including an unusual call in Great Yarmouth.
Combine remote wilderness with historic cities on this varied 30-night itinerary, sailing round-trip from Southampton to Greenland, Iceland and the Baltic on board the lovely 684-guest Sirena. Highlights include Iceland's wild Westfjords, the Baltic capitals of Riga and Tallinn and two days in wonderful St Petersburg. You'll also visit lesser-known ports such as the charming UNESCO-listed town of Visby, and spend time in lively Belfast and Dublin.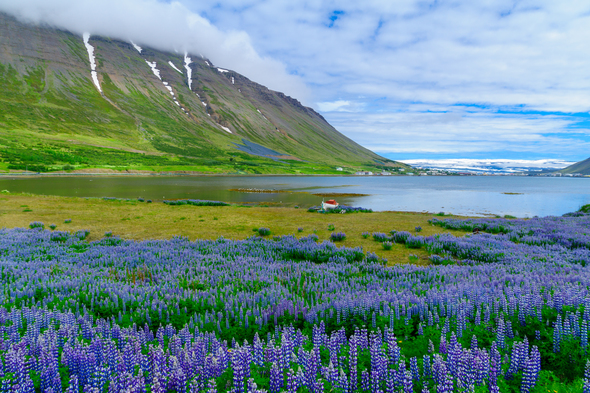 If you want to enjoy some late Mediterranean sunshine there's no need to board a plane, with this appealing 24-night Southampton round-trip on board Saga's 999-guest Spirit of Discovery. Departing on 28th October 2021, your cruise visits some of the most alluring ports in the eastern Med, including Valletta, Mykonos and Istanbul, and includes an overnight stay in Piraeus, giving you ample time to appreciate the ancient treasures of Athens.