But the reality, of course, is that being confined to a small island can quickly become dull. Take the Seychelles, for example; if you opt for a land-based holiday here - even a multi-centre trip visiting two or three islands - you are going to miss out on so many of the highlights. Beyond the exclusive beach resorts that the Seychelles is known for, you'll find unspoilt jungles full of rare tropical birds, coral reefs teeming with colourful marine life, and outlying atolls where giant tortoises congregate in their thousands.
A small ship cruise allows you to visit the more remote corners of the archipelago, and you have a few different options. Only a couple of cruise lines regularly operate dedicated Seychelles cruises, but plenty of ships stop off here while repositioning across the Indian Ocean. The most straightforward choice is a round-trip sailing from the main island, Mahé, where the international airport is located, though you will also find occasional voyages from ports in East Africa and Indian Ocean islands such as Mauritius. Look out for rare itineraries combining the Seychelles with Madagascar, Zanzibar or the Maldives, including some fascinating expedition-style options.
Here is our pick of the best small ship cruise lines visiting the Seychelles over the next couple of years:
Crystal's tiny yacht Crystal Esprit accommodates just 62 guests, and was the first ship to receive the green light to resume sailing in the Seychelles post-Covid. On board you can expect the faultless service and world-class cuisine that Crystal is renowned for, plus water toys including kayaks, waterskis, zodiacs and even a submarine. Esprit spends her winters in the Seychelles, operating 7-night round-trip itineraries from Mahé and visiting islands including Aride, known for its amazing birdlife, and pretty Praslin, home of the famous coco de mer.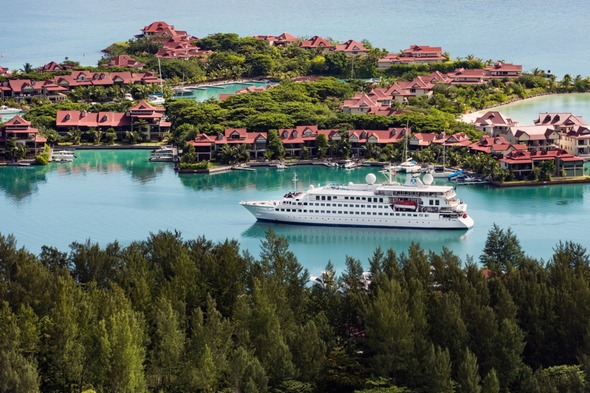 As a former French colony and a member of the Francophonie, the Seychelles naturally attracts plenty of Gallic visitors to its sandy shores, and French cruise line Ponant offers an extensive Seychelles programme. Le Bellot, one of the new 184-guest Explorer Class yachts, will be based in the Seychelles during the winter 2021/22 season, cruising from Mahé and visiting outlying islands such as the remote Cosmoledo Atoll, known as the 'Galapagos of the Indian Ocean'. There are also a couple of intriguing Seychelles itineraries between Zanzibar and Mahé, which include calls at the Tanzanian islands of Pemba and Kilwa Kisiwani.
Silversea's expedition ships are occasional visitors to the Seychelles, and the 144-guest Silver Explorer will be living up to her name in April 2022 with an in-depth 15-night voyage from Zanzibar to Mahé, which includes two full days in the Aldabra Atoll. This UNESCO World Heritage Site is home to the world's largest population of giant tortoises, providing a sanctuary for over 100,000 of these remarkable creatures. Other highlights include the rarely visited Farquhar Atoll and the stunning beaches of La Digue.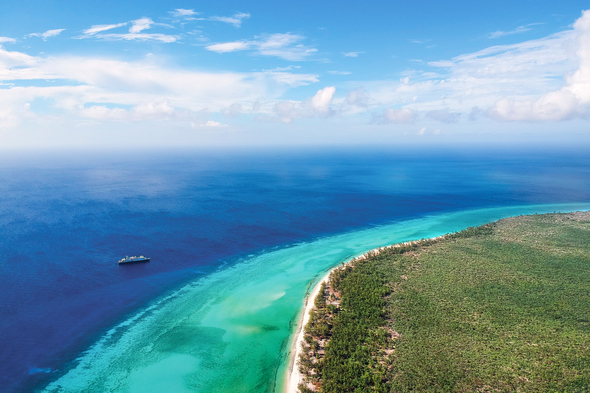 We're very excited about the launch of new cruise line Tradewind Voyages later this year, and the 272-guest Golden Horizon - the world's largest square-rigged sailing ship - will be in the Seychelles in March 2022. You have three voyages to choose from: a 13-night sailing from Dar es Salaam to Mahé, a 6-night round-trip from Mahé, and a 12-night voyage that continues on to the Maldives and Sri Lanka. For the ultimate Indian Ocean sailing adventure, why not combine all three for an amazing back-to-back voyage?