Our favourite 'small' ships in Alaska range from the tiny 22-guest Safari Quest of UnCruise Adventures to the spacious indulgence of Regent's Seven Seas Mariner, carrying 700 lucky guests. Whichever you choose, it's still a far cry from those giant vessels you may have seen plying the waters off Alaska, with passenger capacities higher than the number of residents in some of their ports of call.
On board a small ship cruise you can expect charming and attentive service, great food, fellow passengers of a similar mindset, and comfortable accommodations. Ashore, what you experience will definitely depend on the ship you choose.
Visiting Alaska by ship is an extraordinary experience, and whilst certain ports might be very busy indeed - Juneau for example - it is comparatively easy to find yourself in a remote wilderness which feels as if it has never been visited before. So if you are choosing a classic cruise ship, it's all about the shore excursions (although of course food, service and levels of comfort are going to be important to you too).
But if you want to feel like an intrepid explorer, go instead for one of the expedition ships offered by our sister company Mundy Adventures. On these cruises you will meet wildlife on deserted beaches, watch glaciers calve in a timeless and ancient landscape, and hike through untouched rainforest in the footsteps of the Tlingit people. Here, without further ado, are 8 of the best small ship cruise lines operating in Alaska:
Seven Seas Mariner returns to Alaska each summer, providing an excellent combination of comfortable spacious suite living with excellent dining choices and a whole selection of excursions included in the fare, unusual for a classic cruise ship. This is one destination where you're going to want to take loads of organised trips, so with up to 43 excursions on offer on a 7-day itinerary, you can really get your money's worth. There will also be guest lecturers and a great family programme.
For an intimate but stylish Silversea Alaska trip you can't go far wrong with Silver Muse, with 596 guests accommodated in suites with butler service. With magical scenery and adventurous experiences ashore, and superb comforts and service on board, you have an appealing combination. Itineraries range between 7, 10 and 11 days, with the opportunity to explore extensively, whilst a choice of at least eight dining venues on board guarantee a great experience. One shore excursion is included per port.
Seabourn Odyssey accommodates 450 guests in spacious suites, with excellent dining choices and service. Overlaid on Seabourn's classic cruise foundation is an expedition-style enhancement focused on Alaska's nature, history, forestry and wildlife. On sailings featuring Ventures by Seabourn excursions, you share your voyage with a knowledgeable, experienced expedition team of scientists, scholars, naturalists and more who aim to give you an in-depth understanding of the history, ecology and culture of the places you visit. Excursions are at an additional cost.
Founded by the father of ecotourism, Lars-Eric Lindblad, this thoughtful company has been in alliance with National Geographic since 2004, and offers an unparalleled opportunity to travel with the finest expedition teams in travel. Their extensive and innovative programme of Alaska cruises give you plenty of choice, so ask us for advice on the best one for you, from the 62-guest Sea Bird or Sea Lion, to the more recently introduced 100-guest National Geographic Quest. Excursions are included in the fare.
Newly-relaunched Crystal Cruises will return to Alaska with Crystal Serenity in July and August 2024. After extensive refurbishment which will see the guest accommodation enlarged and a huge amount of space, plenty of facilities, and lots of small restaurants and bars - including the return of Nobu Matsuhisa - guests on their Alaska voyages will enjoy a combination of comfort and thrilling itineraries. Sailing between Seward (Anchorage) and Vancouver - with some round-trip from the latter - on 7-night itineraries, you'll call in at all of the state's most famous ports of call, including the Hubbard Glacier, Sitka, Skagway and Ketchikan. Shore excursions come at an additional cost.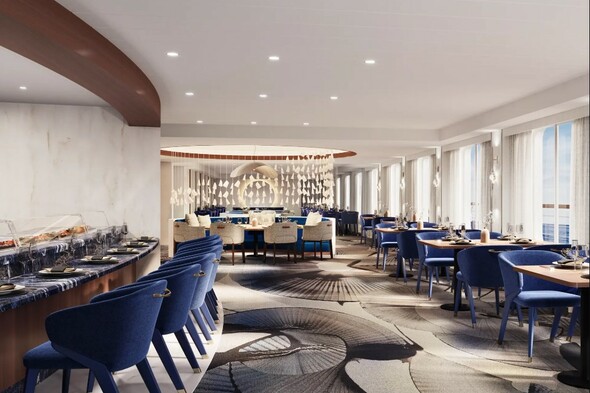 Ponant's super-chic 260-guest yachts Le Soléal and L'Austral are a Francophile adventurer's dream - all that is best in French style and elegance, with an English-speaking environment and a stunning destination. You will travel in comfortable sea-view accommodation, and enjoy gourmet cuisine. Pick from expedition-style itineraries in remote territories with extraordinary landscapes and varied wildlife, or cruise-style operations on the captivating Inside Passage route between Juneau and Vancouver. Excursions are included in the fare on those itineraries designated as 'Expeditions'.
Oceania's recently refurbished 684-guest Regatta offers a great selection of Alaska itineraries, including a number of round-trip voyages from Seattle, with direct flights from London making the journey much easier for UK cruisers. If you book on Oceania's OLife Choice promotion you get to choose from a menu of added values, including selected complimentary shore excursions, and you can also splash out on more exciting options including seaplane flights.
If you're after comfort rather than luxury on your Alaska cruise, adventure specialist UnCruise Adventures operates small ship expeditions in Alaska with a focus on local culture, active participation and wildlife viewing. Every day you will be out and about, exploring by kayak or on a stand-up paddleboard, or hiking ashore with an expert naturalist guide. UnCruise's fleet of small ships range from tiny (the 22-passenger Safari Quest) to very small (the 84-passenger Safari Endeavour). Itineraries are completely different to those of conventional cruise ships in the area, and excursions are included in the fare.