Crystal 2023 and 2024 sailings to book now
Sample Venice and Rome's iconic treasures once the summer crowds have dispersed on this lovely itinerary that'll see you enjoy the Mediterranean coast in much more agreeable temperatures, with the chance to stroll through Croatia's walled city of Dubrovnik, relax among Corfu's idyll and enjoy an overnight stay at stylish Sorrento, the stopping point to explore such gems as Capri, Pompeii and the Amalfi Coast.
Contrast UNESCO-listed Quebec with the beach-framed glamour of Miami as you marvel at Canada and the USA's spectacle of autumn colours, with calls in at lesser-explored Atlantic Canada for coastal scenery and maritime heritage. Other highlights include the red-brick charm of Boston, upmarket Rhode Island and, of course, the icon that is New York.
Get your dose of winter sun nice and early with Crystal's island-hopping sojourn to the Caribbean's most famous destinations this November. This special 7-night voyage takes you from low-key Saint Kitts and the pitons of St Lucia to the lush rainforests of Martinique and chic St Barts, along with time to relax on the emblematic white-sand beaches of Barbados and the Bahamas.
Crystal's grand Asia voyage offers a dizzying range of destinations and shore excursions. The 606-guest Crystal Symphony departs Bali on 3 February 2024 on an epic 53-night journey from the laid-back Indonesian hotspot to chaotic but unforgettable Mumbai. Begin with the cultural gems of Malaysia, Thailand, Cambodia and Vietnam - with calls in at the vibrant cities of Singapore and Hong Kong - before discovering lesser-explored shores like Taiwan's Hualien and Japan's idyllic Ishigaki Island. Then, it's onto the powder-white sands of the Philippines, Myanmar's fascinating Yangon and Sri Lanka's Galle, with two relaxing days in Goa preceding your final stop in larger-than-life Mumbai.
If you're looking to escape the crowds and temperatures that high summer brings then this exciting April voyage will certainly appeal. This Mediterranean sailing leaves historic Athens to visit the spectacular archeological site of Turkey's Ephesus, with stops at Greece's upmarket Patmos and Israel's spiritual Jerusalem and Haifa, the gateway to Bethlehem and Nazareth. Then, you'll have time to explore some of Greece's most popular islands including Rhodes, Crete, Santorini and Mykonos, before ending back in Athens.
Skip the airport and discover the historic cities of Northern Europe on this fascinating itinerary, sailing round-trip from Dover. Highlights include Amsterdam's museums and galleries, the beautifully preserved Bruges, and two days in France's Rouen to explore its atmospheric Medieval quarter, a city that's also the gateway to Paris' endless charms. You'll also call in at Guernsey's St Peter Port, a pretty little town of cobbled streets and elegant architecture.
If you're looking for a longer adventure then this exciting 60-night voyage will certainly appeal with its in-depth exploration of Europe. This epic sailing on Crystal Symphony starts in Lisbon on the 7 October and begins by sailing to Spain's most beautiful coastal towns and cities, including Barcelona and Valencia, before stops at upmarket Monaco and historic Italian cities such as Florence and Rome; time spent back in the same ports later on in the sailing allows you to explore anything you may have missed. Then it's onto Greece, Montenegro and Croatia and their most-loved cities, towns and islands, as well as an exciting three days in Israel, before ending in the dynamic city of Athens.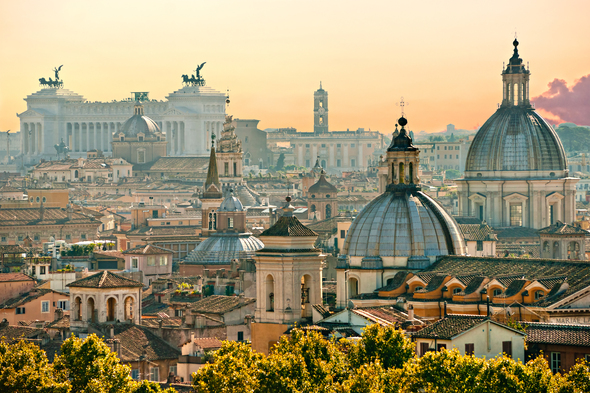 Crystal's Mediterranean voyages for 2023 and 2024
Discover Crystal's Mediterranean voyages for 2023 and 2024 and everything you need to know, including what to expect on each itinerary, the new features of the ships and what to expect on board...