With so many cruises travelling to fascinating areas of the globe, it's an ideal way to enhance your holiday and avoid simply skipping through embarkation and disembarkation ports, which can often be a highlight of the holiday. Recently we've seen some of our favourite cruise lines launch pre- and post-cruise programmes designed to enhance selected voyages and make an outstanding cruise into an even more unforgettable holiday.
Seabourn Journeys
Seabourn's newly introduced collection of fully escorted pre- and post-cruise tours are called 'Seabourn Journeys', and welcome between two and ten guests. Exploring some of the world's most treasured sites, many of these tours draw on Seabourn's partnership with UNESCO to create a range of excursions that offer a deeper insight and behind-the-scenes information.
The 10 packages focus predominantly on the Seabourn Exotics programme in winter 2018/19, with the exception being a 5-day Alaska experience in stunning Denali National Park. The other journeys are between 6 - 8 days and include UNESCO sights such as Machu Picchu, the Taj Mahal, Angkor Wat, the Great Barrier Reef, the temples of Bagan and Iguazu Falls, all of which combine with a number of different sailings for maximum appeal and flexibility. The crowning glory of the programme is the South Pole Quest, an outrageous journey which actually takes you to the geographical South Pole!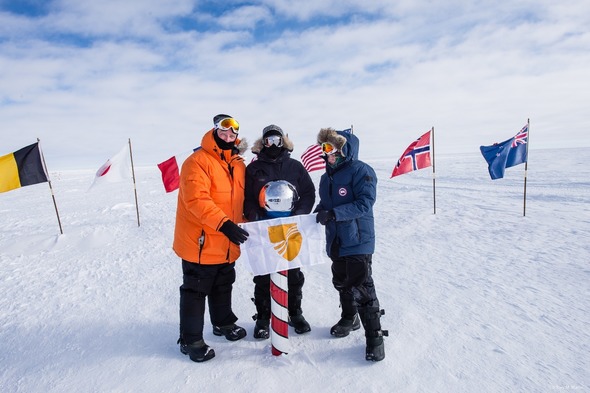 Silversea Couture Collection
For more extravagant cruise and tour combinations, Silversea's 'Couture Collection' brings together 9 land adventures which can be booked as pre- or post-cruise extensions on individual departures. Options include gorilla trekking in Rwanda, a luxury rail and safari adventure in South Africa and Namibia, tiger spotting in India's Ranthambore National Park and tours to the Australian outback, Bolivian salt flats, Mongolia, Tibet and even their own South Pole trip.
All operate in supreme comfort with a commitment to uncompromising luxury, which is impressive considering the areas in which they operate. With some seriously adventurous sightseeing all included these tours are not for the faint hearted, and with costs up to £62,500 per person, neither are the prices!
Regent Seven Seas Cruises Concierge Collection
For tours on the slightly more traditional side, Regent Seven Seas Cruises have put together their 'Concierge Collection', a selection of hand-picked, all-inclusive holiday packages to complement their sailings. Three Alaska voyages in May, July and September include the iconic Rocky Mountaineer, a luxury train that weaves it way through Canada's snowcapped peaks crossing canyons and rivers.
In the Mediterranean the Venice Simplon-Orient-Express journey from London to Venice (or vice versa) combines with voyages in June and October, or you can treat yourself to the ever popular Verona Opera Package and watch Carmen in the impressive Arena di Verona on two separate sailings. There are also departures which start with a two night stay at the Parador de Cardona Hotel, a magnificent 9th century castle just outside Barcelona that boasts a grand interior with stately guest rooms and incredible panoramic views towards the Pyrenees.
These curated tours are an ideal way to ensure you make the most of your time away, but if you have something else in mind then remember that here at Mundy Cruising we delight in tailor-making itineraries, and are happy to add anything onto your cruise to make it a truly special and personal experience.