We've spoken many times about the ongoing expansion of their river cruise fleet, with a huge number of vessels now plying the waterways of Europe, Russia, Asia, and Egypt.
What you may not have noticed is the incredible growth of their ocean cruise fleet, which now consists of six identical ships carrying 930 guests in all-balcony accommodation, with a seventh (Viking Venus) due to launch next year, an eighth (Viking Tellus) planned for 2022, and a staggering eight more in the pipeline. Not to mention two 378-guest expedition ships that have recently gone on sale, with itineraries released for 2022/23. This growth eclipses that of any other cruise line and is quite remarkable, especially considering that their first ocean ship was only launched in 2015.
Close to home itineraries include Scandinavia, Northern Europe and the Mediterranean, whilst further afield, Australia, Asia, North and South America and the Caribbean are all on offer. Itineraries are port-intensive, and the way that sailings are repeated means you have a greater choice of departures if a particular itinerary appeals, although in some destinations Viking are pushing the length of the traditional season.
Onboard meals in all restaurants with wine and beer are included, as is one shore excursion in almost every port. Add to this included onboard gratuities, speciality teas and coffees, WiFi, 24-hour room service, spa facilities, entertainment and enrichment talks, and you can see the justification for what some might consider to be a relatively high cost.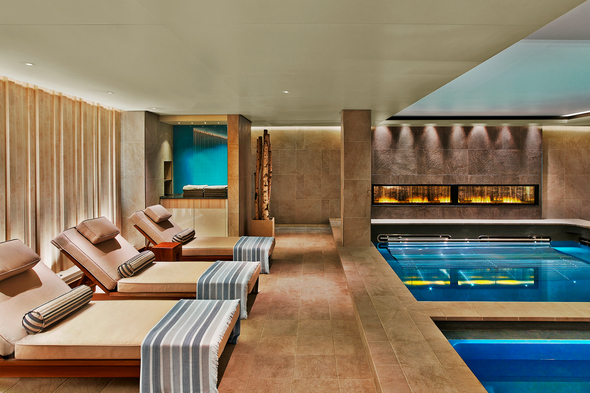 Several of us here at Mundy have been on board both the Viking Sun and the Viking Jupiter and sampled the modern Scandinavian style of the ships, and we have all been impressed. We particularly like the beautiful, light-filled two-storey Explorers Lounge at the front of the ship, and the adjacent Mamsen's living area, with chic furniture, wolf and bear skin throws, and a warmingly realistic fire. There is also an expansive spa with its own snow room.
The main restaurant has a delightful outward focus, with large floor-to-ceiling windows that open onto the deck, as does the World Café, where the infinity pool (a design feature since copied by many) is located. The main pool sits below a retractable roof and is adjacent to the Wintergarden, which is permanently covered. When closed the whole area becomes a conservatory-like lounge and is a triumph of tasteful Scandinavian design, perfect when cruising in regions where the weather might not be reliably warm and sunny.
The care and attention to detail shown in the public areas can also be seen in the accommodation. Here the thoughtful design utilises the space effectively, especially important as rooms are smaller than those offered by many ultra-luxury lines. This simplicity is driven by an emphasis on quality rather than glitz, though in the accommodation this does lead to a rather spartan feel.
The atmosphere is relaxed, with no formal nights and minimal dress code other than asking men to wear a shirt with collar in the restaurants in the evening. This well suits the overwhelmingly American clientele on board. When we visited it was clear that the majority of guests had chosen to explore ashore, as the public areas were noticeably quiet. The dining options include two speciality restaurants, available at no extra cost, and offer high quality, well-presented cuisine with a slight lean towards American tastes.
The feedback that we've received is that many of those on board have previously travelled with Viking on the rivers, although there are also a significant number who have enjoyed an ocean cruise before on the larger mainstream lines. If you're considering trading up from these, we think that Viking Ocean Cruises would be a fantastic choice.