The pioneers of ultra-luxury cruising, Silversea are relentlessly focused on catering to sophisticated travellers who want to combine the very best hospitality with an outstanding destination experience. There is little to no provision for children on board and children under 6 are restricted from certain shore excursions including the Zodiac landings that are an integral part of the expedition cruise programme.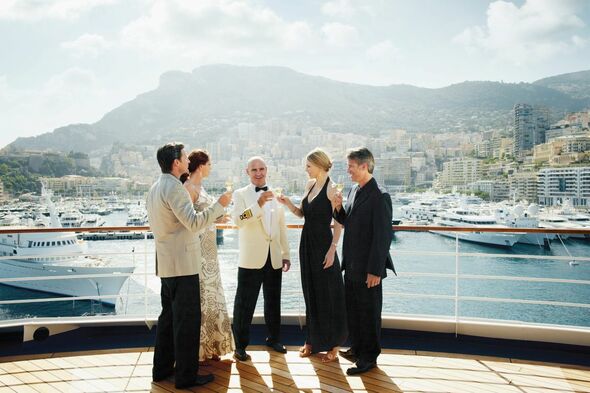 If it's babies and toddlers you wish to avoid then Windstar is the cruise line for you, with under 8's not allowed to travel at all. Their small ship experience means there are no facilities for children, instead appealing to a laid-back crowd who are all about the destination. The relaxed atmosphere on board does mean that families with older teenagers or grown up children can be attracted by the port intensive itineraries.
The tiny ships of SeaDream allow a maximum of 112 guests to frolic in the yachting harbours of the Caribbean and Mediterranean. Outstanding food, all inclusive pricing and a vessel that feels much more like your own private yacht than a traditional cruise ship mean the appeal is limited to adults only.
Hebridean Island Cruises is another adult focused small ship line. Offering a truly unique way to experience Scotland, the 50-guest Hebridean Princess is inextricably linked to the Western Isles, while the 40-guest Lord of the Highlands brings the same intimacy and charm to the inland waters of the Caledonian Canal. Children under 12 aren't allowed, and the formal style and a programme appealing to an older clientele means you can expect an exclusively adult passenger mix.
Six star Seabourn's modern fleet appeals to guests looking to travel in refinement, with no child facilities on board and no entertainment for younger guests. Despite a slightly more relaxed style than Silversea, guests are expected to dress appropriately in the evenings and it's the norm that there are no children onboard. Their new expedition ships do not allow those under 6 to use the Zodiacs required for shore excursions.
Viking's ocean, expedition and river programmes are for adults only, and they do not accept any guests under 18. The unpretentious style of their ocean fleet, catering to 930 guests with an emphasis on exploration and enrichment, make them a popular choice, whilst the terrific range of itineraries and departures available on the rivers is unrivalled. Offering consistency and reliability, they are not as inclusive as the ultra-luxury lines, allowing for an appealingly reasonable price point.
7. And finally
It would be remiss not to mention both Saga Cruises and Virgin Voyages, both of which are adult only, although appealing to very different people! Saga requires guests to be over 50 and operates two ships on ex-UK itineraries, whilst Virgin Voyages operate lively fly-cruise itineraries for a party crowd. Still further away from the luxury end of the spectrum P&O and Marella both have select ships that are adult only to help fully differentiate from their mainstream cruise product which does have that family appeal.