As a full world cruiser, you will find that lots of extra treats and bonuses are thrown in, to make your journey extra special. Don't wait for prices to go down - they won't! So book as early as you can to get exactly the accommodation to suit you for all those days away.
Obviously you need to plan ahead for such a trip - you need to clear out your diary, maybe arrange for someone to live in your house, certainly find a temporary new home for the dogs. So whether you are planning for 2020, or already ready to commit for 2021, there are plenty of options available, and here are our top nine...
Such is the demand for Regent World Cruises that they have decided to allocate a larger ship in 2020, the refurbished Seven Seas Mariner. Not only are all drinks and gratuities included in the fare, but also a selection of up to 392 shore excursions over the course of your 131-night cruise. Busy in 2020? 2021 is already on sale, so don't delay to get the perfect suite for you.
Best for in-depth exploration: Seabourn
The lovely 450-guest Seabourn Sojourn starts her 146-day World Cruise in January 2020. Because of her size, this little ship is able to operate the most fascinating itinerary - well planned, port-intensive and with lots of excitement. And of course your drinks and gratuities are included in the fare, as well as lots of World Cruise bonuses.
Following her major refurbishment in October 2018, Crystal Serenity is all set to carry you on stylish world cruise voyages in 2020 and 2021 - in fact in 2021 you can start in Miami and then shop, shop, shop all the way, as the cruise finishes in the UK. With lots of dining and entertainment options on board and all drinks and gratuities included, Crystal is a perfect World Cruise choice at a great fare.
Best for continent collectors: Silversea
In 2020, the Silversea World Cruise is named 'Legends of Cruising', and gives you the opportunity to visit all seven continents in a single trip on board the lovely Silver Whisper. A visit to Antarctica will be one of the many highlights on this 140-day trip, with all drinks and gratuities included.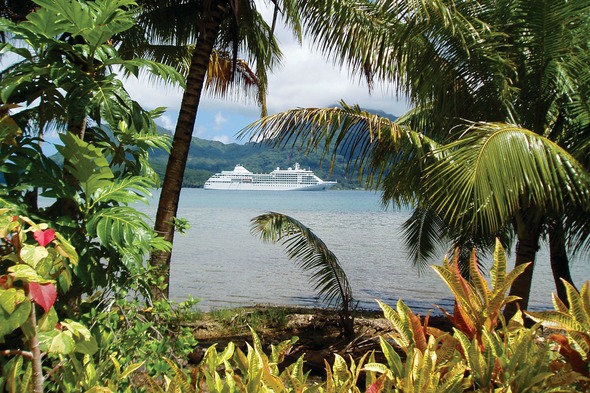 You have an amazing 200 days to get your bearings on Insignia's 2020 World Cruise from Miami to New York. What a journey! Availability is very limited so don't hold back, book now for one of the longest, most in-depth World Cruises on offer.
Best for British tradition: Cunard
In January 2020 Cunard's flagship liner Queen Mary 2 leaves Southampton on an unusual 99-day eastbound circumnavigation of the globe. Imagine the bliss of driving to Southampton for a totally stress free start to your trip - and on board a ship that everyone will turn out to see, so expect a hero's welcome at every port of call.
In 2021 Viking Sun sets forth on her grand voyage of discovery from Los Angeles to London. 140 days of excitement on this elegant ship is a great proposition, with comfortable accommodation, a range of excellent facilities and a great value fare including a selection of tours, gratuities and an attractive drinks package.