Obviously you need to plan ahead for such a trip - you need to clear out your diary, maybe arrange for someone to live in your house, certainly find a temporary new home for the dogs. So whether you are still on for a major trip in 2018, planning for 2019, or already ready to commit for 2020, there are options available, and here are our top ten...
Seven Seas Navigator in 2018 is sold out, so don't delay for the 4th January 2019 round the world opportunity, or why not wait for Seven Seas Mariner in 2020. All drinks, gratuities and shore excursions are included in the fare.
Best for in-depth exploration: Seabourn
Seabourn doesn't offer a World Cruise as such, but on certain ships you can stay on board for as long as 152 nights without repeating a port - well planned, port-intensive and absolutely fascinating itineraries.
In 2018, both Symphony and Serenity offer long World Voyages, with the option to jump between ships in Sydney mid-cruise, giving you four itineraries to choose from. In 2019, two more options are on offer.
Best for bookworms: Silversea
In 2019, the Silversea World Cruise named 'Tale of Tales' introduces an interesting twist, with nine writers invited on board, each of whom will create a short story inspired by their journey. The result will be an exclusive anthology of the voyage.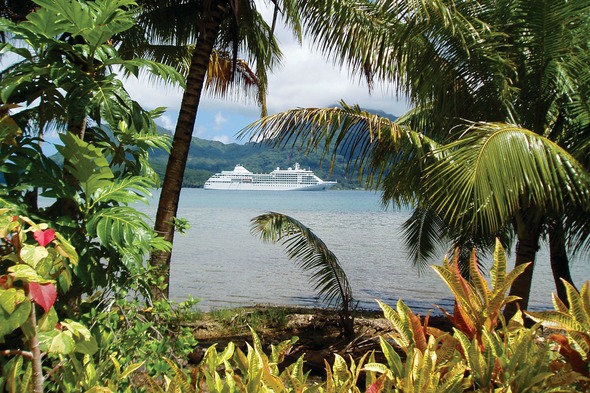 Insignia's World Cruise has been snapped up for 2018, so don't hold back, book now for her 180-day journey from New York to Miami in 2019 to enjoy the longest, most in-depth World Cruise on offer.
Best for British tradition: Cunard
There are two lovely Cunard ships sailing from the UK - Queen Mary 2 and Queen Victoria. One offers a round the world cruise, the other a destination-focused long voyage. Look out for the Queen Mary's Far East journey in January 2019.
Saga Pearl II's final voyage is a Portsmouth round trip to South Africa in February 2019. Stand by, the new Saga ship Spirit of Discovery launches in 2019 - she could be your choice for long voyages in the future.
Snap up a bargain this coming January with Fred Olsen's World Cruise on board Black Watch, or opt for winter 2018/2019 - Black Watch will sail in November, and be in Sydney in time for the New Year celebrations.
Holland America's lovely Amsterdam plans circumnavigations in January 2018 and 2019, both setting off on a round-trip from Fort Lauderdale for 113 nights. This is a sizable ship for a World Cruise, giving you lots of options on board.
141 days of exploration departing 15th December 2017 - this is a sold out cruise. So stand by for news of the next departure, to ensure you don't miss the boat!