On a small ship cruise, you are able to reach some wonderful islands all over the world. The choice is endless, so to inspire you we have identified our top eight island hopping cruise destinations...
1. The Grenadines
Certain islands in the Caribbean lack that 'taste of paradise' feeling, over-run by duty free stores and tacky t-shirt shops, seething with visitors. Alternatively, you could visit the Grenadines on board SeaDream, travelling with just 100 other guests to tiny bays and pretty harbours, swimming off the back of the ship, snorkelling in crystal clear waters, and hiking through perfumed forests.
2. Greece
Closer to home, we love the Greek islands, and we recommend exploring the Cyclades and Dodecanese with Windstar Cruises. A single voyage covers thousands of years of civilisation's greatest feats, alongside leisurely fish lunches in tiny village squares, deserted beaches and breath taking scenery, from dramatic mountains to medieval cities.
3. Seychelles
In the Indian Ocean, one special island group boasts a living museum of natural history and a sanctuary for some of the rarest species of flora and fauna on earth. National parks and reserves abound to support the varied ecosystems of the Seychelles. If you thought it was just beaches, think again as you explore on board the tiny 62 guest Crystal Esprit.
4. French Polynesia
The huge expanse of the South Pacific is dotted with remote and enticing island groups, with a culture and heritage all their own. Our favourite is French Polynesia, the region that bijou cruise ship Paul Gauguin has called home for over fifteen years, affording her a warm welcome wherever she visits, as well as exclusive beach visits and great trips ashore.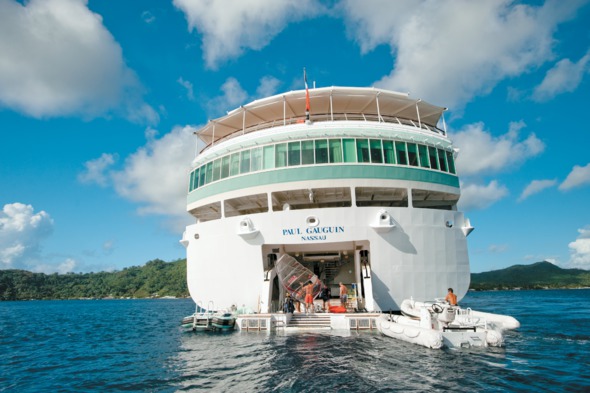 5. Indonesia
For a truly remote south east Asian paradise, fly to the magical island of Bali to join the lovely tall ship Star Clipper as she sails the isolated islands of Indonesia to see the terrifying Komodo dragon, explore the lovely beaches of Lombok and meet the gentle people who will introduce you to their unique blend of culture and religion.
6. Hawaii
Enjoy the magic of Aloha on board the expedition ships of UnCruise Adventures as you hop among the Hawaiian islands to watch for whales; "talk story" with locals; explore a sacred valley; and enjoy time at play with paddle boards or kayaks, or maybe hiking the volcanic peaks or snorkelling off black sand beaches. Find out more about UnCruise Adventures from our sister company, Mundy Adventures.
7. Andaman Sea
For true adventure off the beaten track, visit the Andaman Islands and Mergui Archipelago with Silversea's Silver Discoverer on a one-off cruise to a region virtually unknown to the outside world. The Mergui Archipelago, with only a few of its 800 islands sparsely populated, is a place to swim amongst colourful reef fish and hike in lush jungle.
8. Galapagos
The ultimate island group has to be the Galapagos, where you will come face to face with an abundance of fearless wildlife as you explore under the auspices of expert naturalists from the national park, in the company of serious scientists and photographers who will ensure your experience is extra special. We recommend visiting the islands with Mundy Adventures on board Lindblad's National Geographic Endeavour.