A stay of a couple of days is often all it takes to get your bearings, find a favourite spot or try out a really special restaurant, but all too often, embarking or disembarking in a particular port means that you don't have time to explore in depth, so you end up with a tantalising taste of somewhere fantastic and a determination to return.
There are certain turnaround cities where we would always recommend spending an extra couple of days before or after your cruise, with the added benefit of taking time to recover from jetlag, or avoiding wasted hours at the airport after an early disembarkation. Our top five choices for an extended stay, chosen from around the world, are as follows...
Sydney
We love pretty much everything about Sydney, not least its laid back outdoor lifestyle, with great food, lots going on, some excellent sightseeing and, of course, wonderful beaches. Check out in advance what's going on during your stay to include a performance at the Opera House, or a unique foodie evening. Don't miss the Harbour Bridge, and stay in the Park Hyatt for a perfect location and great views.
Hong Kong
The extraordinary melting pot city of Hong Kong has a striking mix of ancient and modern, Chinese and British, where high finance and designer shopping sit alongside hawker stalls and street markets. We have to recommend the Peninsula for a very special stay - it really is one of the best hotels in the world! Take the Star Ferry across the harbour for great views of the skyline, visit Lantau Island and take the cable car, and, if you have more time available, Macau is well worth a visit too.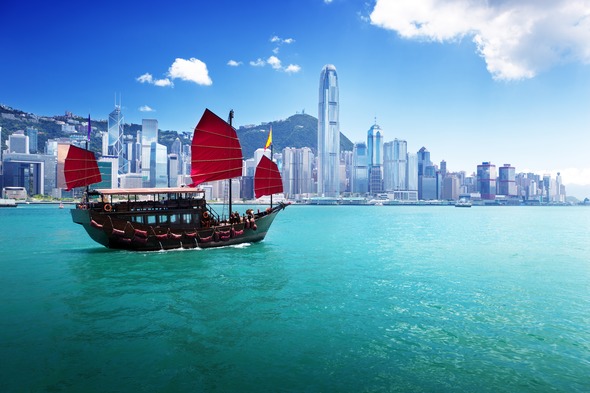 Venice
Magical Venice is a place to visit time and again. If you are put off by the crowds, don't worry, just take a few wrong turns and you will quickly lose yourself way off the tourist trail. Do pre-book your tickets for St Mark's and the Doge's Palace to avoid the queues. With churches, museums and palaces galore to explore, you will have loads to do. And take an extra day or two to catch the ferry to Murano and Burano, or go by train to Padova for the fantastic Scrovegni chapel.
New York
The Big Apple is one of the world's most iconic, cosmopolitan cities, and merits a longer stay every time you pass through. From the lofty heights of the Manhattan skyscrapers to the hipster hangouts of resurgent Brooklyn, New York City buzzes with energy and excitement, and there's never been a better time to visit - plan ahead to book the best shows, exhibitions and restaurants.
Buenos Aires
In Buenos Aires the gentle nostalgia of the squares and cobbled streets of San Telmo make this a perfect area to wander on a Sunday afternoon - you may catch an impromptu tango performance or spend a happy few hours browsing in the second hand shops. But stay in elegant Recoleta for a completely different perspective on the city, and visit its most wealthy former residents in the cemetery while you are there.