Journey Type
Cruise only (Please call for flight options)
5 December
Setting sail from Ushuaia
Ushuaia is sometimes described as 'the city at the end of the world', though its rugged beauty is far from apocalyptic. Perched on the ragged southern edge of Argentina, where the snow-capped Andes fall away into the churning sea, the city has a frontier town feel to it, and serves as the base for expeditions into the icy waters of Antarctica. There are also plenty of outdoor pursuits on offer here, including hiking, skiing and fishing, and the Tierra del Fuego National Park is home to spectacular scenery and wildlife including penguins, guanacos, sea lions and condors.
Our tip
You can finish off your cold weather shopping here, they have all the best stuff.
8 December
Antarctica:

Antarctic Sound
The Antarctic Sound is a 37-mile channel that separates the Joinville Island group from the Antarctic Peninsula. Prepare to be amazed as you sail among vast icebergs that have broken free from the Larsen Ice Shelf, and look out for wildlife including Gentoo penguins and whales.
9-13 December
Antarctica:

Antarctica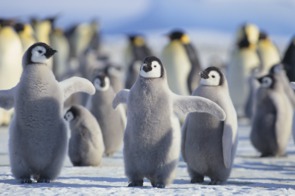 Antarctica is the world's last great wilderness, an alien landscape of snow-covered mountains, steaming pools and jagged icebergs. Visitors will never forget the extraordinary wildlife they encounter here: the seething mass of penguins, the sealions and the fur seals, all making the most of the all-too-short summer months.
14 December
Antarctica:

South Shetland Islands
Icy and remote, the South Shetland Islands are situated about 100 miles north of the Antarctic peninsula. The archipelago is home to a scattering of research stations, along with thousands of penguins, seals and sea lions, and you can still see the remains of Ernest Shackleton's ship the 'Endurance' on the south west shore of Elephant Island.
17 December
Arriving in Ushuaia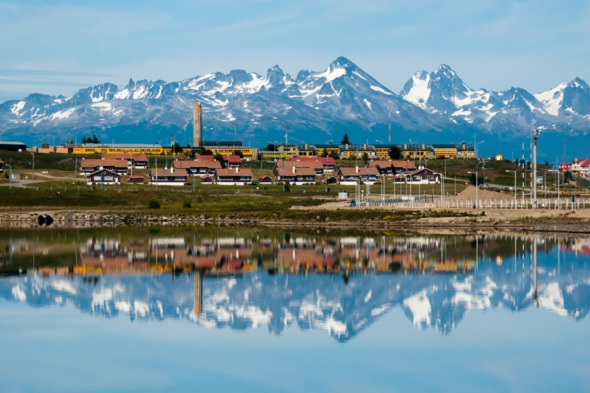 Don't miss
What can we say? You can't miss anything in the town, it's so small!
For once-in-a-lifetime tailor-made itineraries, Mundy Adventures specialises in expedition cruises to some of the most wonderful places on earth; places often only accessible by water.
Your home from home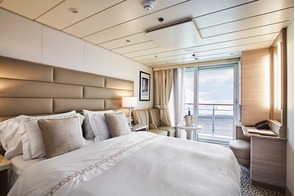 Thrilling, awe-inspiring and unforgettable – Silver Explorer takes just 144 privileged travellers on genuine adventures to some of the most remote regions of the planet.
What we love
The intimate Silver Explorer gives you a magical home from home as you visit places with no tourism infrastructure whatsoever. Without the ship, you simply wouldn't be able to get there. But as it is, you can travel like an intrepid Explorer, without any compromise on style or comfort.
Capacity
144 Guests
Crew
117 International Staff
Style
Cosy, welcoming, stimulating, exciting - this ship has it all! If you enjoy the finer things in life but have an adventurous spirit, you will find yourself in congenial company on board.
Inclusions

All meals including room service and hot rocks on deck in the evening
All drinks including wines and spirits
Stimulating lecture programme with expert naturalists and guides
All excursions and zodiac rides
Snorkel equipment on warm water cruises
Silversea complimentary parka for polar itineraries
Voyage DVD
Gratuities
More about Silver Explorer
Tailor-make your trip
Ways to make it better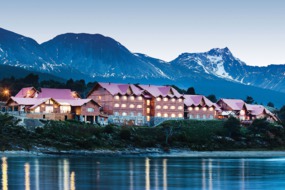 Where to stay in Ushuaia
Los Cauquenes Resort and Spa is your best option, if you have time to stay.
Tours from Ushuaia
What you choose to do on tour will need to supplement whatever cruise you are taking. So if you are heading to Antarctica, whilst here you will want to go to the Tierra del Fuego National Park.