Journey Type
Sailing from South Africa
22 December
Setting sail from Cape Town
Cape Town is a magical, multicultural city where Africa meets a European-style cosmopolitan atmosphere, creating a vibrant melting pot of cultures and religions. With flat-topped Table Mountain soaring above the city, beautiful natural landscapes, and gardens within the city, you never feel far from nature here.
24 December
Namibia:

Lüderitz
Sandwiched between the Namib Desert and the wild Atlantic coast, the geographically isolated town of Lüderitz is notable for its surreal Art Nouveau architecture. Most of these colourful buildings date back to the diamond rush period of the early 20th century, when Namibia was a German colony.
25-26 December
Namibia:

Walvis Bay
Walvis Bay is situated on the edge of a tidal lagoon, sheltered from the Atlantic by a long sand spit. This important wetland area is famous for its birdlife, home to one of southern Africa's largest flamingo colonies, and it's a short drive to the city of Swakopmund, known for its quirky German colonial architecture.
29 December
South Africa:

Port Elizabeth
Port Elizabeth is home to some nice beaches and a handful of interesting buildings, but it is perhaps not the most exciting city on the Sunshine Coast. There are plenty of things to see and do in the surrounding area, however, and we highly recommend a day trip to the fantastic Addo Elephant Park.
30 December
South Africa:

East London
East London is not the most appealing city in South Africa, but it serves as the gateway to the fascinating and often neglected Eastern Cape region. To the west is the Sunshine Coast and the arid, semi-desert landscape of the Great Karoo, while to the east is the rugged and undeveloped Wild Coast.
31 December
South Africa:

Durban
Durban is a real melting pot; not only does the city feel more authentically African than Cape Town, it's also home to a large Indian community that lends the city a distinctly Asian flavour. The lovely waterfront promenade was revamped for the 2010 World Cup, and the beach is a popular destination for domestic tourists.
2 January
Mozambique:

Maputo
Mozambique's laid back capital is an eclectic mix of elegant Portuguese colonial architecture and concrete blocks that hark back to the days of Soviet influence. Maputo also has an excellent selection of restaurants and a lively nightlife scene, as well as some interesting museums and markets.
3 January
South Africa:

Richards Bay
Richards Bay itself is an industrial city with little in the way of tourist sights, but the port serves as a gateway for the many attractions of KwaZulu-Natal province. Head inland and you'll find traditional Zulu villages, undulating hills and wildlife including crocodiles, hippos and the rare black rhino.
5 January
South Africa:

Mossel Bay
The sunny city of Mossel Bay is on South Africa's famous Garden Route, situated roughly halfway between Cape Town and Port Elizabeth. The city has a pleasant seafront promenade and there are some lovely beaches nearby, along with whale and dolphin watching hotspots and game reserves.
6 January
Arriving in Cape Town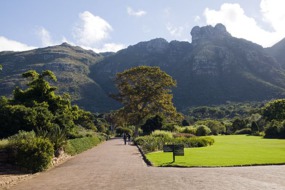 Our tip
Combine time in Cape Town with trips outside the city. We will help you plan ahead to make the most of your visit, so our tip is simply to call us to make the most of it.
Your home from home
When luxury goes exploring, you are on a Regent ship. Seven Seas Explorer takes the Regent experience one step forward.
What we love
Just 750 guests enjoy the perfect balance of space and intimacy on Seven Seas Explorer. With plenty of comfort and great value for money, she steps up the classic Regent luxury offering with their signature spacious accommodation, a relaxed and unpretentious style and loads of good dining choices. The most all-inclusive of all luxury lines.
Capacity
750 Guests
Crew
542 International Staff
Style

Regent Seven Seas offers luxury without pretensions - not too dressy, and with lots of focus on the itineraries. So - with their excellent all-inclusive offer - you might get off the ship without having to pay a single further penny!

Inclusions

All meals in all venues including room service
All alcoholic drinks throughout the ship
Flights to and from the ship
A full selection of shore excursions
Onboard entertainment
Sports and fitness facilities
Gratuities
More about Seven Seas Explorer
Tailor-make your trip
Ways to make it better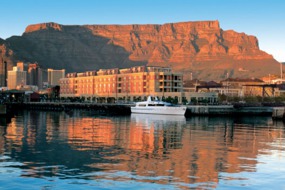 Where to stay in Cape Town
There are some great hotels to choose from, but at Mundy we especially like the Cape Grace on the waterfront.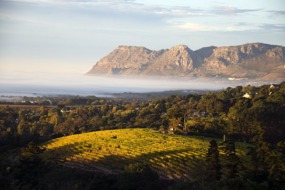 Extend your stay in South Africa
Take a wine tour to Stellenbosch and Franschhoek for tastings, beautiful countryside and great food.