Journey Type
Cruise only (Please call for flight options)
5 September
Setting sail from Tromsø
Tromsø is often referred to as the Gateway to the Arctic. Its beauty astonishes new visitors with its magnificent views over the Tromsø strait. Tromsø's location, well within the Arctic Circle, means the summer months are lit by the Midnight Sun, a compensation for some rather long, dark winters. It is a wonderful city to explore on foot, wandering along the streets with their multi-coloured wooden houses. A must see is the amazing architecture of the Arctic cathedral, or perhaps take the cable car up to Mount Storsteinen (1382ft) for a fantastic view.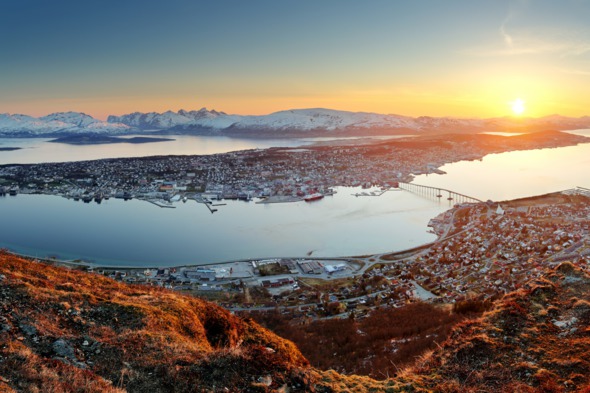 Our tip
Visit during June or July to see the Midnight Sun - take the cable car for a better view (we were impressed that it runs until past midnight, but do check).
7 September
Norway:

Bjørnøya
Bjørnøya, or Bear Island, is the most southerly island in the Svalbard archipelago, marooned in the Barents Sea halfway between Spitsbergen and the Norwegian mainland. Despite the name there are no polar bears permanently resident, and the island's most impressive sight is the huge bird colonies nesting on the cliffs.
8-12 September
Norway:

Svalbard
The Svalbard archipelago is a true wilderness, a land of snowy peaks, frozen tundra and glassy seas. You'll likely have no fixed itinerary here, due to the unpredictable nature of an Arctic expedition; be prepared to drop everything and rush up to the top deck for the chance of a polar bear sighting!
15-20 September
Greenland:

Ittoqqortoormiit, Antarctic Sund
20 September
Arriving in Reykjavik
Capital of Iceland and gateway to this extraordinary volcanic island, modern Reykjavik is home to an impressive collection of interesting attractions and places of historic significance. Visit the impressive Hallgrímskirkja church, relax in a thermal pool, potter around the old harbour, and with 24 hour daylight in the summer months, you can play golf at midnight, or choose the perfect place to view the midnight sun such as the lighthouse at Grotta or on the waterfront by Sólfar - the Sun Voyager sculpture. If you're like us, you will find travelling out of Reykjavik by land or sea to be unforgettable.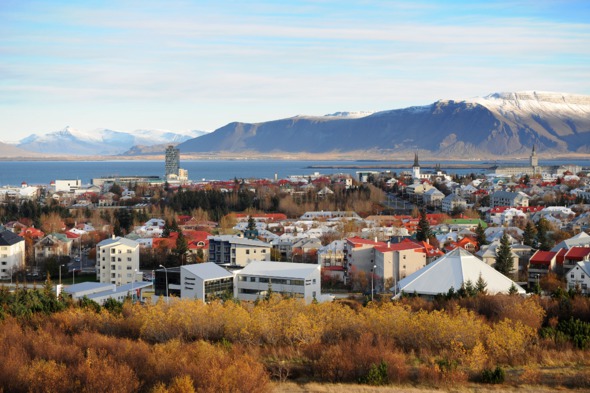 Don't miss
Take a boat tour from Reykjavik's Old Harbour to see the numerous whales of Faxaflói Bay: harbour porpoises, white-beaked dolphins, minke whales and humpback whales.
For once-in-a-lifetime tailor-made itineraries, Mundy Adventures specialises in expedition cruises to some of the most wonderful places on earth; places often only accessible by water.
Your home from home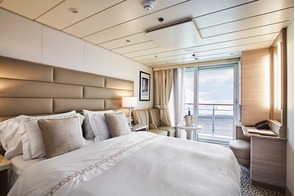 Thrilling, awe-inspiring and unforgettable – Silver Explorer takes just 144 privileged travellers on genuine adventures to some of the most remote regions of the planet.
What we love
The intimate Silver Explorer gives you a magical home from home as you visit places with no tourism infrastructure whatsoever. Without the ship, you simply wouldn't be able to get there. But as it is, you can travel like an intrepid Explorer, without any compromise on style or comfort.
Capacity
144 Guests
Crew
117 International Staff
Style
Cosy, welcoming, stimulating, exciting - this ship has it all! If you enjoy the finer things in life but have an adventurous spirit, you will find yourself in congenial company on board.
Inclusions

All meals including room service and hot rocks on deck in the evening
All drinks including wines and spirits
Stimulating lecture programme with expert naturalists and guides
All excursions and zodiac rides
Snorkel equipment on warm water cruises
Silversea complimentary parka for polar itineraries
Voyage DVD
Gratuities
More about Silver Explorer
Tailor-make your trip
Ways to make it better
Our favourite hotel in Tromsø
The Scandic Ishavshotel has a great location on the quay so nearly all the rooms have magnificent views.
Around Tromsø
Take a tour by RIB to see the beautiful islands and beaches of this remote region, lapped by Gulf Stream waters.
Extend your stay in Reykjavik
Enjoy Icelandic design chic at the super cool 101 Hotel, with a perfect central location.
Private tours from Reykjavik
A helicopter tour is a must do here; the unforgettable spectacular day-tours will give you a completely different perspective.