Journey Type
Sailing from Japan
Before you board
Tsar's Gold - Trans-Siberian Railway
Your adventure begins at St Pancras station in London, where you'll board the Eurostar to Brussels. Spend time in Potsdam, Berlin and Warsaw before arriving in Moscow, where you'll board the Tsar's Gold train and head east across the starkly beautiful landscape of Siberia, with stops along the way including Kazan, Yekaterinburg, Irkutsk and Lake Baikal. Then head south through Mongolia, past yurt camps and the dunes of the Gobi Desert, before arriving in the Chinese capital, Beijing. You'll have a few days to explore before flying to Japan, with time in both Kyoto and Tokyo prior to boarding Silver Shadow.
28 September
Setting sail from Tokyo
In a state of constant renewal and forever looking to the future, densely populated Tokyo is a dazzling introduction to Japan and its utterly unique culture. With more neon than Las Vegas and more Michelin stars than Paris, it's a real assault on the senses.
30 September - 1 October
Japan:

Osaka
Osaka, Japan's third largest city, is a pulsating commercial hub, famous for its food, and the cityscape rivals Tokyo for neon-lit futurism. If you need respite from the urban sprawl seek out Osaka Castle and the surrounding Nishinomaru Garden, a particularly pretty spot during the cherry blossom season.
2 October
Japan:

Hiroshima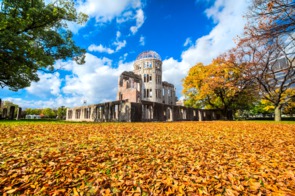 On 6 August 1945 the world witnessed the terrifying power of nuclear weapons for the first time, unleashed on the unsuspecting Japanese city of Hiroshima. The modern city's sobering Peace Memorial Park commemorates that fateful day, which left more than 140,000 dead.
3 October
South Korea:

Busan
Busan is South Korea's second biggest city and one of the world's busiest container ports, but it's an easygoing place with a discernibly different character to Seoul. Haeundae beach is a popular summer holiday destination for Koreans, while the pungent Jagalchi market sells every type of fish and sea creature imaginable.
4 October
South Korea:

Jeju
The semi-tropical island of Jeju is one of South Korea's best kept secrets, a popular holiday destination for domestic travellers but little known outside of Asia. The craggy volcanic landscape, tangerine groves and beautiful beaches make this a lovely place to spend some time exploring.
5 October
South Korea:

Incheon (Seoul)
Incheon serves as a transport hub for Seoul, South Korea's captivating capital. Seoul is a dynamic metropolis where you can still find tea shops and temples amongst the skyscrapers and neon signs, and the culinary scene is superb, from street food to world class haute cuisine.
7-8 October
China:

Beijing (Tianjin)
Home to 11 million people and an astonishing six UNESCO World Heritage Sites, Beijing is an exhilarating introduction to China's distinctive history, society and culture. Feast your eyes on the majestic Forbidden City and the Summer Palace, along with spectacular modern architecture such as the iconic Bird's Nest Stadium.
10-11 October
China:

Shanghai
Booming Shanghai has long been China's most outward-looking, cosmopolitan city, as evidenced by the fascinating mixture of European and Oriental architecture. The Bund, a riverfront promenade flanked by grand colonial era buildings, is the city's most famous thoroughfare, while the Pudong financial district lights up the city skyline at night with its futuristic towers.
14 October
Arriving in Hong Kong
Hong Kong is a fantastic place to begin or end a cruise, a striking mix of ancient and modern, Chinese and British, and there is a lot more to the city than just skyscrapers and high finance. On Hong Kong Island itself you'll find the bustling financial centre of Central district, the more traditionally Chinese Western district and the shops of Causeway Bay, while on the mainland Kowloon Peninsula the district of Tsim Sha Tsui is where most of Hong Kong's best hotels are located, and the atmospheric markets of Mong Kok are just to the north.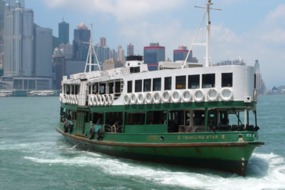 Our tip
Take the Star Ferry from Tsim Sha Tsui to Central. They have been carrying passengers since 1888, and these charming ferry boats offer an up-close look at Hong Kong's much photographed skyline.
Mundy Exclusive
Tour includes 19 night Tsar's Gold luxury train journey from London to Beijing; 3 night hotel stay at the Hyatt Regency Kyoto; 2 night hotel stay at the Hilton Tokyo; 16 nights on board Silver Shadow; all flights and overseas transfers.
Your home from home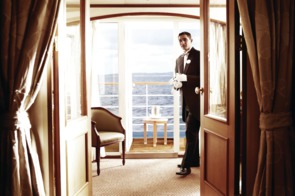 Silver Shadow & Whisper are elegant ships carrying just 382 privileged guests each, in beautiful style, with plenty of space and loads of facilities, whilst maintaining a nurturing intimacy.
What we love
We do enjoy stepping aboard these sleek ships, the second generation from Silversea. Whilst maintaining the small ship feel, they have the space to offer upgraded facilities and choices, not to mention outstanding levels of service and hospitality, with Italian flair and a family atmosphere.
Capacity
382 Guests
Crew
302 International Staff
Style
The Italian verve and sparkle of Silversea makes for a social, welcoming ambience and cosmopolitan style. The international passenger mix creates a sophisticated and elegant environment.
Inclusions

Wines and spirits included at all times throughout the ship
Numerous dining options
Fully equipped gym
Daytime activities and lecture programme
Evening entertainment and shows
Gratuities
More about Silver Shadow
Tailor-make your trip
Ways to make it better
Extend your stay in Tokyo
The Park Hotel at Shimbashi in the Shiodome Media Tower offers premium rooms with great views from the 25th floor up!
Get on your bike
The 25km Tokyo Great Cycling Tour is one of the city's greatest trips. See both secret back streets and landmark attractions on this full day extravaganza.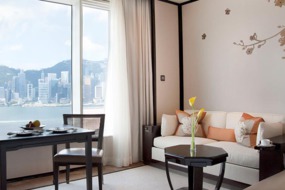 Our favourite hotel in Hong Kong
The iconic Peninsula Hong Kong is, in our opinion, the city's finest, and the Harbour View rooms offer picture postcard views of Victoria Harbour.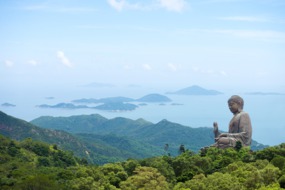 Explore Hong Kong
There's more to Hong Kong than just the city, so explore Lantau Island, home to the Po Lin Monastery and its 34 metre high bronze Tian Tan Budda statue.