Journey Type
Cruise only (Please call for flight options)
24 September
Setting sail from Vancouver
Cosmopolitan Vancouver is a city that rewards exploration, an eminently liveable place and an easy gateway to the natural beauty of British Columbia. The culinary scene here is a particular draw, with seafood galore and some fantastic Asian restaurants, and the city has also been at the forefront of the craft beer movement. Verdant Stanley Park is a favourite of locals and visitors alike, while Kitsilano's beaches and wooden houses are wonderfully picturesque. Cultural attractions tend to be on a smaller scale than you'd expect from a city of this size, but the thrill of stumbling across one of Vancouver's quirky little galleries is all part of the city's appeal.
Our tip
Canadians call their one-dollar coins "loonies" (because it bears the image of a loon) and their two-dollar coins "toonies" so sort out your vocabulary and talk like a local!
25 September
United States:

Seattle
Situated in the northwest corner of the USA, eclectic Seattle is a jumble of different neighbourhoods, each with its own distinctive character, and the city enjoys a stunning natural setting, surrounded by forests, mountains and the broad sweep of Puget Sound.
27-28 September
United States:

Portland (Oregon)
Quirky Portland is renowned as a bastion of liberal and progressive ideals, a culturally rich city where you'll find excellent art galleries, a thriving restaurant scene based around the 'locavore' concept, and enough micro-breweries to keep any craft beer quaffing hipster happy.
30 September - 1 October
United States:

Sausalito
1 October
United States:

San Francisco
Renowned for its food, its misty mornings and its vertiginous streets, cosmopolitan San Francisco is quite unlike any other American city. Highlights include the iconic Golden Gate Bridge, the delightful waterfront and the bohemian quarter of Haight Ashbury.
2 October
United States:

Monterey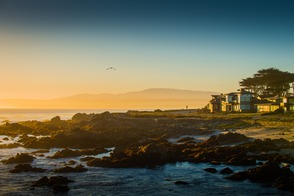 The seaside city of Monterey is famous for its aquarium, and was originally California's state capital. The historic quarter is home to some lovely Spanish and Mexican colonial architecture, and the Monterey Bay National Marine Sanctuary is rich in sea life including dolphins, seals, sea lions and whales.
4 October
United States:

San Diego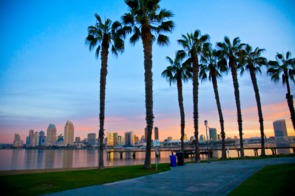 Laid-back, friendly and blessed with near-perfect weather all year round, San Diego is one of America's most likeable cities. Enjoy a stroll through Balboa Park, dotted with beautiful Spanish Renaissance-style architecture, take a whale watching trip along the coast, or sample the nightlife of the trendy Gaslamp Quarter.
7 October
Mexico:

Cabo San Lucas
The sister towns of Cabo San Lucas and San José del Cabo sit at the tip of Mexico's Baja California peninsula. The towns themselves are mostly given over to luxury hotels and boisterous nightlife, but the surrounding landscape is characterised by arid arroyos, bristly cacti and rocky coastal outcrops.
8 October
Mexico:

La Paz
La Paz feels more authentically Mexican than most of the other large cities in Baja California, though at the same time it's a cosmopolitan and sophisticated place. It's also a gateway to the fantastic marine life of the Sea of Cortez, famously described by Jacques Cousteau as 'the world's aquarium'.
11 October
Mexico:

Puerto Vallarta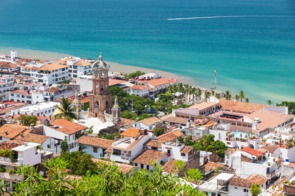 The resort town of Puerto Vallarta, on Mexico's Pacific coast, has bags of charm in spite of its popularity. Spend some time exploring the pretty old town, with its cobbled streets and quirky boutiques, or relax on the beach. Humpback whales breed out in the bay during the winter months, and dolphins can be spotted year round.
12 October
Mexico:

Manzanillo
14 October
Mexico:

Huatulco
Huatulco, on the Pacific coast of Oaxaca, was developed for tourism with a low-rise, eco-friendly approach, a far cry from the likes of Cancún or Acapulco. Four of Huatulco's nine beautiful bays have been designated as ecological reserves, and there are several villages showcasing traditional Mexican crafts.
15 October
Mexico:

Puerto Chiapas
Chiapas is Mexico's southernmost state, and this busy commercial port is situated close to the border with Guatemala. The nearest town, Tapachula, doesn't have a lot going for it, but nearby attractions include beaches, coffee plantations and the impressive pre-Hispanic ruins of Izapa.
17-19 October
Costa Rica:

Playas del Coco, Herradura, Puerto Caldera
20 October
Costa Rica:

Quepos
The little town of Quepos is the gateway to Manuel Antonio National Park, a nature-lover's paradise that's home to monkeys, iguanas and the reclusive three-toed sloth. The area around Quepos also boasts some of the best beaches in Costa Rica, and the town itself has some nice restaurants.
21 October
Costa Rica:

Golfo Dulce
Seldom visited by tourists, the lush and humid Golfo Dulce is home to Piedras Blanca National Park, an area of pristine rainforest teeming with wildlife. Amongst the mangroves that line the coast lurk crocodiles and river otters, while the canopy above is home to nimble monkeys and colourful toucans.
22 October
Panama:

Isla Parida
24 October
Panama:

Balboa
26 October
Panama:

Colón
Situated at the Atlantic entrance to the Panama Canal, Colón is not somewhere you will want to hang around for long, and serves merely as a gateway to the Canal, which will carry you to much nicer places.
27 October
Panama:

San Blas Islands
Situated just off the coast of Panama, the idyllic San Blas islands are home to the Kuna Indians, who enjoy political autonomy from the mainland and have an unusual degree of control over tourism to their homeland. Visiting these simple island communities is a privilege, and an insight into an indigenous way of life unsullied by mass tourism.
28 October
Colombia:

Cartagena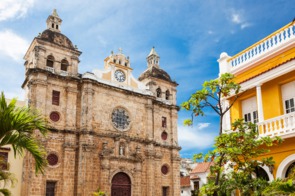 Cartagena was founded by Spanish conquistadors in 1533, and the beautifully preserved centre is a real highlight of Colombia's Caribbean coast. The walled old town, the Ciudad Amurallada, is a camera-friendly collection of cobbled streets and colourful, colonial-era buildings.
29 October
Colombia:

Santa Marta
Situated on Colombia's Caribbean coast, Santa Marta is the oldest surviving Spanish colonial city in South America. The modern city lacks some of the charm of nearby Cartagena, but tourism has come on leaps and bounds in recent years, with a number of ambitious regeneration projects and a host of new restaurants and bars.
31 October
Dominican Republic:

Santo Domingo
Santo Domingo is the oldest continuously inhabited European settlement in the Americas, founded in 1496 by Bartholomew Columbus (Christopher's brother). The city's history is most keenly felt amongst the streets of the Zona Colonial, home to beautiful old churches and colonial era houses.
2 November
Arriving in San Juan
Founded by the Spanish in 1521, Puerto Rico's capital is the second oldest European settlement in the Americas. Modern San Juan is a bustling city, home to over a third of the island's population, but the cobbled streets of the Old Town remain the biggest tourist draw. The colonial-era fortifications have been awarded UNESCO World Heritage status, crowned by the imposing waterfront El Morro fortress, and the Old Town is full of attractive, brightly coloured houses. Outside of the Old Town you can find designer shopping on Avenida Ashford, and the north of the city is fringed by beautiful beaches, including fashionable Condado with its hip hotels and bars.
Don't miss
Here in Puerto Rico it's all about the history and the sea – you can't miss the fabulous beaches, and you will enjoy the historic military buildings.
Your home from home
These former Seabourn ships are hugely popular little vessels, for good reason.
What we love
These small ships currently accommodate 212 guests in large all-suite accommodation, and their capacity will increase to 312 guests following the completion of the Star Plus refurbishment programme in 2020. There's a choice of restaurants and comfortable lounges and plenty of deck space. The ship's marina ensures you can enjoy the complimentary watersports when anchored in hidden bays and tiny coves.
Capacity
212 Guests (increasing to 312 in 2020)
Crew
150 International Staff (increasing to 190 in 2020)
Style
This is laid-back luxury at its best with relaxed informal days, refined yet comfortable evenings and a friendly and welcoming crew.
Inclusions

All meals in all venues including room service
Soft drinks, speciality coffees and teas
Welcome cocktails
All onboard entertainment
Unlimited use of the Fitness Centre
Unlimited use of all watersports equipment
More about Star Legend
Tailor-make your trip
Ways to make it better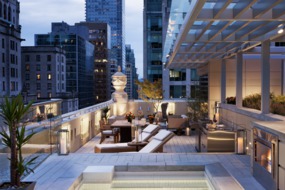 Our favourite hotel in Vancouver
If you're not committed to the waterfront where the ships come in, we love the Rosewood Hotel Georgia.
Stay a little longer in Canada
If you've time, set aside a couple of days to travel to Knight Inlet Lodge for bear viewing.
Where to stay in Puerto Rico
If you want to stay in San Juan itself, El Convento is definitely the nicest choice. For resort hotels, we love the Ritz Carlton Reserve at Dorado Beach.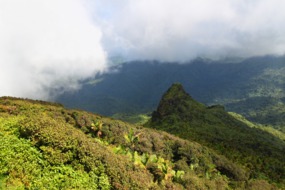 Explore Puerto Rico
In the El Yunque rainforest you will find the habitat of Puerto Rico's endangered wildlife - not to mention beautiful views.