Journey Type
Cruise only (Please call for flight options)
22 July
Setting sail from Istanbul
This is one of those destinations that really does live up to the hype! Istanbul is the place where East meets West, where Asia Minor reaches out across the Bosphorus and almost touches Europe. In its earlier incarnation as Constantinople, the city was the eastern bastion of the Byzantine Empire, holding out for centuries before finally capitulating to the Ottomans in 1453, and it remains a bristling, bustling cultural melting pot, the skyline dotted with magnificent minarets and domes.
Don't miss
Hagia Sofia, Topkapi Palace, the Blue Mosque, the Basilica Cistern, the Grand Bazaar, the Golden Horn, the Suleiman Mosque, the spice market, the shopping, the museums and galleries and… so much more!
23 July
Greece:

Limnos
Limnos is off the beaten track, with a refreshingly low key approach to tourism compared to other Greek islands. Ascend the ruins of the Venetian castle for the best views of the island's beautiful volcanic landscapes, or spend some time wandering around the charming harbourside capital, Myrina.
24 July
Greece:

Paros
Paros gleams with a classic Cycladic colour palette of whitewashed houses and blue-domed churches, and is famous for its ancient marble quarries, which provided the raw material for the Venus de Milo. The island is also home to some great restaurants, peaceful inland villages and lovely beaches.
25 July
Greece:

Syros
Syros is one of the smallest of the Cyclades islands, though it's also the administrative capital of the archipelago. Not many cruise ships call here, so you'll find the beaches are much less crowded than other islands, and the main town, Ermoupoli, is home to a fascinating mix of architectural styles.
26-27 July
Turkey:

Bodrum
Greece:

Symi
28 July
Greece:

Patmos
Saint John is said to have written the Book of Revelations in a cave on Patmos, and today the spot is marked by the hillside Monastery of the Apocalypse. As well as spirituality, the island is known for its beaches and upmarket vibe, with a scattering of stylish restaurants and bars.
29 July
Arriving in Athens (Piraeus)
Athens is a city awash with historical and cultural significance. Towering over the city are the gleaming columns of the Parthenon, surely one of the most iconic sights in the whole of Europe. And yet Athens is much more than an open air museum; this is a dynamic, bustling metropolis, and a place where history is still very much unfolding. For all its faults, the Greek capital possesses an energy and an optimism that are manifest in everything from the burgeoning art scene to the restaurants and bars that continue to pop up on a regular basis.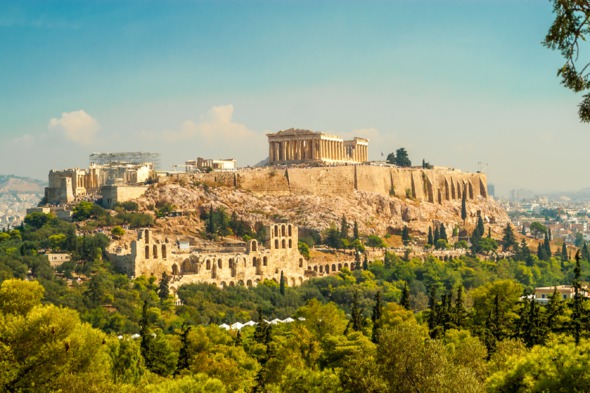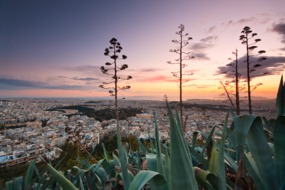 Our tip
Once you have seen the essentials, explore further afield and you will immediately escape the tourist crowds. Visit Kerameikos cemetery, for example, or Mount Lycabettus.
For once-in-a-lifetime tailor-made itineraries, Mundy Adventures specialises in expedition cruises to some of the most wonderful places on earth; places often only accessible by water.
Your home from home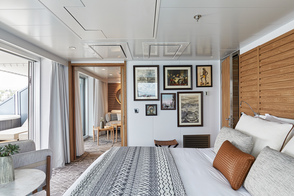 Sleek and stylish, Ponant's wonderful Explorer yachts blend luxury and intimacy with a discreet elegance and tasteful décor.
What we love
Named after six of France's most famous explorers, Le Champlain, Le Lapérouse, Le Bougainville, Le Dumont d'Urville, Le Bellot and Le Jacques Cartier offer exciting and adventurous itineraries in the utmost comfort. Technologically advanced, with the latest in environmentally friendly hardware, the new ships embody Ponant's trademark élan and flair, with just 92 spacious rooms and suites, a stylish pool deck and an intimate, refined onboard ambience.
Capacity
184 Guests
Crew
110 Staff
Style
Refined with a wonderful mix of a modern super yacht and nautical tradition, all with a French flair.
Inclusions

All meals in all venues
Alcoholic beverages
All soft drinks
Tea, coffee and pastries
All onboard entertainment
Unlimited use of the Fitness Centre
Expedition by zodiac on selected sailings
More about Le Bougainville
Tailor-make your trip
Ways to make it better
Our recommended hotel in Istanbul
We love the intimate Four Seasons at Sultanahmet, but – top Mundy tip! - it is so small that it's often fully booked, so don't hang about.
See more of Turkey
Take a few extra days and travel to Cappadocia for the extraordinary Star Wars scenery, rock caves and churches.
Extend your stay in Athens
At Mundy, we have long been hunting for the perfect Athenian hotel - our favourite so far is the Electra Palace in Plaka.
Excursions from Athens
Delphi is an absolute must – you'll need a full day though, it's quite a drive.