Journey Type
Cruise only (Please call for flight options)
16 July
Setting sail from Amsterdam
Amsterdam is one of our very favourite cities to visit, as well as also being a perfect base to explore the nearby landscape of windmills and dikes. The Amsterdam canal belt is now officially recognized as a UNESCO World Heritage site, and from them there are so many neighbourhoods to explore, such as the Jordaan with its higgledy-piggledy streets and its famed garden courtyards (hofjes). There are also a wealth of famous museums and galleries to choose from, such as the Van Gogh Museum, the Rijksmuseum and the Anne Frank House, not to mention some more, shall we say, quirky options.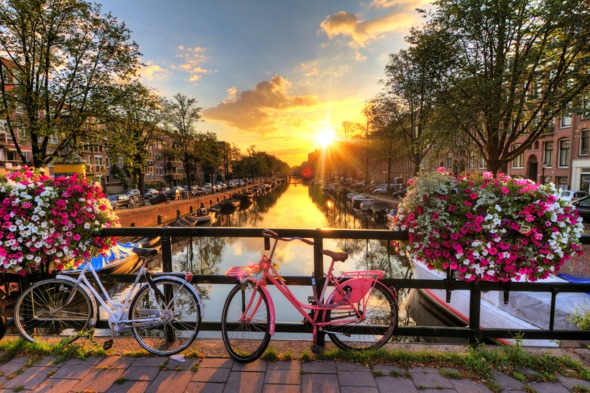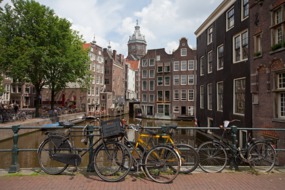 Our tip
Explore by water, or by bicycle to get a feel for the city – a hop on hop off canal boat, or rented bike or pedalo will do the trick.
18 July
Norway:

Ålesund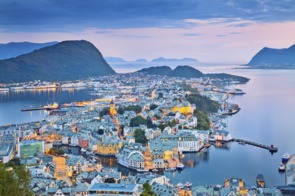 When Ålesund was destroyed by fire in 1904, the German Kaiser Wilhelm II agreed to foot the bill to rebuild it. The result was the stunning Art Nouveau architecture that you see today, which blends elements of the German 'Jugendstil' with Viking flourishes.
21-22 July
Norway:

Longyearbyen
Longyearbyen is the largest settlement in Svalbard, remotely located in the high Norwegian Arctic, and originally built as a mining town.But people still continue to make the best of this hostile environment and brightly painted wooden buildings line the main street. The surrounding area is breathtakingly beautiful.
23 July
Norway:

Ny Ålesund
Ny Ålesund is one of the northernmost permanently inhabited settlements in the world, on the remote and inhospitable northwest coast of Spitsbergen. Once an important coal mining centre, this tiny town is now mostly home to scientists and researchers studying the Arctic.
26 July
Iceland:

Akureyri
Akureyri is Iceland's second city, though with just 18,000 inhabitants it's really more of a small town. Situated on the north coast at the head of Iceland's largest fjord, it's a cute and quirky place that also serves as a base from which to explore the bubbling mud pools and lunar landscapes around Lake Mývatn.
27 July
Iceland:

Ísafjörður
Ísafjörður is the largest town in Iceland's wild Westfjords, dramatically located on a spit of sand hemmed in by mountains on three sides. The town itself is fairly low key, and the main attraction is exploring the surrounding landscapes, such as the spectacular Hornstrandir Peninsula.
29-30 July
Iceland:

Reykjavik
Capital of Iceland and gateway to this extraordinary volcanic island, modern Reykjavík is home to an impressive collection of interesting attractions and places of historic significance. Visit the impressive Hallgrímskirkja church, relax in a thermal pool, potter around the old harbour, and enjoy 24 hour daylight in the summer months.
31 July
Iceland:

Heimaey
Heimaey is the largest of the Westman Islands, just off the south west coast of the Icelandic mainland. The jagged landscape is a reminder of the island's volcanic origins; the most recent eruption, back in 1973, created the volcano now known as Eldfell, which looms over the island.
1 August
Iceland:

Seyðisfjörður
Seyðisfjörður is one of the highlights of Iceland's Eastfjords, a cute collection of colourful houses at the head of a dramatic fjord. The backdrop of snowy mountains and cascading waterfalls makes this one of the most picturesque ports in Iceland, and the town is surprisingly cosmopolitan.
3-4 August
United Kingdom:

Rosyth (Edinburgh)
Cosmopolitan Edinburgh, Scotland's lovely capital, is located in spectacular countryside, always visible from the city centre. Striking architecture, lots to see and do, and great food mean that your time here will be very busy. And if your visit coincides with the Festival, you have a treat in store.
5 August
Arriving in Amsterdam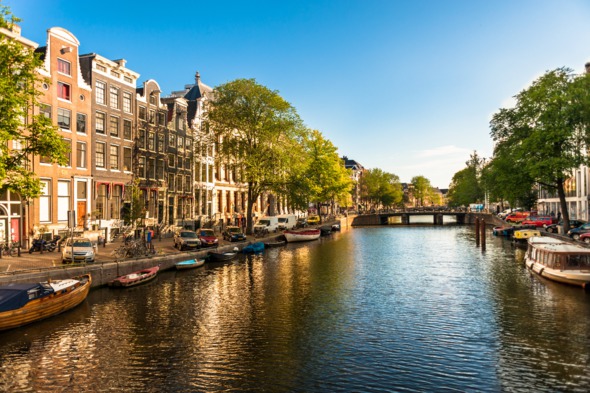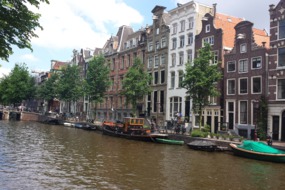 Don't miss
The quaint cobbled streets that straddle Amsterdam's grandest canals, known as De Negen Straatjes, are awash with history and contain some of the most unique shops in the city.
Your home from home
The Prinsendam is a one-off – a very special ship which has been captivating its guests (for those with long memories, this ship was formerly Seabourn Sun) for many years. As Prinsendam, it is the most intimate Holland America Lines ship.
What we love
Prinsendam's wide-ranging itineraries, and manoeuvrable size, make her the perfect choice for the more adventurous traveller, and the lovely artwork featured around this classic ship makes travelling on her all the more special.
| | |
| --- | --- |
| Capacity | 835 Guests |
| Crew | 470 International Staff |
| Style | The intimate elegance of Prinsendam makes her quite distinctive. Her clients are inquisitive and well travelled, and the high levels of loyalty she commands makes for a very friendly and club-like atmosphere. |
| Year Built | 1988 |
| Last Refurbished | 2010 |
| Tonnage | 37,983 grt |
| Length | 669 feet |
| Breadth | 106 feet |
| Cruising Speed | 22 knots |
More about MS Prinsendam
Tailor-make your trip
Ways to make it better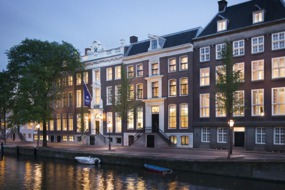 Two nights in Amsterdam
There is a fantastic range of canal front hotels to choose from, but we love the new Waldorf Astoria.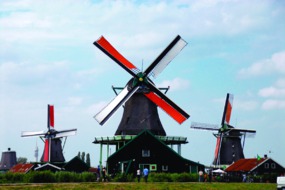 Around Amsterdam
Visit windmills in Zaanse Schans, the flowers at Keukenhof, or the cheese market in Alkmaar.