Journey Type
Cruise only (Please call for flight options)
14-15 July
Setting sail from Petropavlovsk-Kamchatsky
Petropavlovsk is the main city on Russia's remote and wild Kamchatka peninsula, a hardy place where bleak Soviet tower blocks stand in the shadow of two giant volcanoes and a ridge of snow-capped mountains. It's a spectacular setting, and the city serves as the main gateway for exploring Kamchatka's otherworldly landscapes and incredible wildlife.
17 July
Russia:

Commander Islands
18 July
Russia:

Zhupanova River
The Zhupanova River flows for 100 miles across the eastern part of the Kamchatka Peninsula. The river is filled with rainbow trout, salmon and char, making it a popular fishing spot for Kamchatka brown bears and Steller's sea eagles.
20-22 July
Russia:

Uznaya Bay, Bogoslaf Island, Anastasia Bay
24-25 July
Russia:

Yttygran, Provideniya
25 July
Arriving in Nome
Only accessible by air or sea, the remote Alaskan town of Nome sits overlooking the Bering Strait, surrounded by miles of largely featureless tundra. This was once a boomtown; the discovery of easily extractable gold in 1898 led to a gold rush, and you can still see the remnants of the mining industry which thrived here. The gold hasn't completely dried up, so many still come here to try and find their fortune, while other visitors are drawn to Nome by the varied bird life and intriguing Iñupiat culture.
For once-in-a-lifetime tailor-made itineraries, Mundy Adventures specialises in expedition cruises to some of the most wonderful places on earth; places often only accessible by water.
Your home from home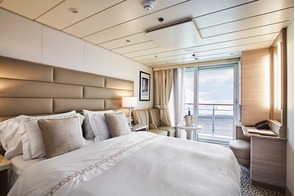 Thrilling, awe-inspiring and unforgettable – Silver Explorer takes just 130 privileged travellers on genuine adventures to some of the most remote regions of the planet.
What we love
The intimate Silver Explorer gives you a magical home from home as you visit places with no tourism infrastructure whatsoever. Without the ship, you simply wouldn't be able to get there. But as it is, you can travel like an intrepid Explorer, without any compromise on style or comfort.
Capacity
132 Guests
Crew
117 International Staff
Style
Cosy, welcoming, stimulating, exciting - this ship has it all! If you enjoy the finer things in life but have an adventurous spirit, you will find yourself in congenial company on board.
Inclusions

All meals including room service and hot rocks on deck in the evening
All drinks including wines and spirits
Stimulating lecture programme with expert naturalists and guides
All excursions and zodiac rides
Snorkel equipment on warm water cruises
Silversea complimentary parka for polar itineraries
Gratuities
More about Silver Explorer