Journey Type
Cruise only (Please call for flight options)
2 July
Setting sail from Otaru
The charming port town of Otaru, on Japan's northernmost island of Hokkaido, is a common start and end point for cruises visiting both Japan and the Russian Far East. The town has a notable history, playing an important role in the herring trade during the 19th century, and this is reflected in the stone warehouses alongside the picturesque canal. It's only a small place, so if you run out of things to do then the city of Sapporo is just a half-hour train ride away, or you can explore the wild and beautiful landscapes of rural Hokkaido.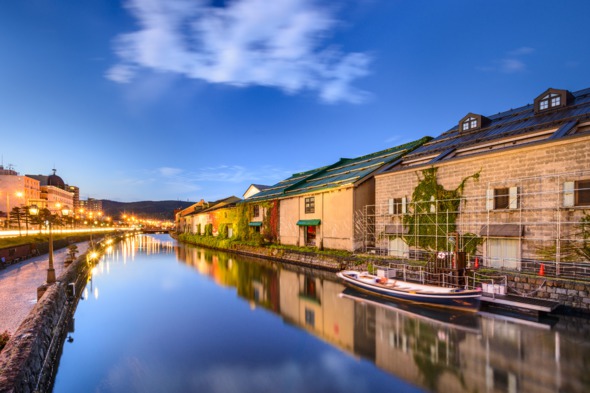 Don't miss
Here's a weird thing – there is a thriving Venetian glass industry here, dating back to the need for glass fishing floats.
4 July
Russia:

Tyuleniy
Tyuleniy is the Russian word for 'seal', and this tiny island, located off the south east coast of Sakhalin in the Sea of Okhotsk, is an important breeding ground for both northern fur seals and Steller sea lions.
6 July
Russia:

Yankitcha Island
6 July
Russia:

Matua
The uninhabited island of Matua is home to one of the most active volcanoes in the Kuril Islands, Sarychev, which last erupted in 2009. Matua was home to a Japanese military base during the Second World War, and the island's rich bird life includes Siberian rubythroats, peregrine falcons and eye-browed thrushes.
7 July
Russia:

Lovyshki Islands, Makanrushi Island
8 July
Russia:

Atlasova Island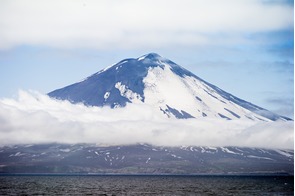 Atlasova Island is dominated by the Alaid volcano, the tallest in the Kuril Islands, and fringed by black lava beaches where you may spot birds including peregrine falcons, buzzards and tufted ducks. The island was a women's gulag during the Soviet era, but these days it is uninhabited.
8-9 July
Russia:

Utashud Island, Ruskaya Bay
11 July
Russia:

Commander Islands
12 July
Russia:

Zhupanova River
The Zhupanova River flows for 100 miles across the eastern part of the Kamchatka Peninsula. The river is filled with rainbow trout, salmon and char, making it a popular fishing spot for Kamchatka brown bears and Steller's sea eagles.
13-14 July
Arriving in Petropavlovsk-Kamchatsky
Petropavlovsk is the main city on Russia's remote and wild Kamchatka peninsula, a hardy place where bleak Soviet tower blocks stand in the shadow of two giant volcanoes and a ridge of snow-capped mountains. It's a spectacular setting, and the city serves as the main gateway for exploring Kamchatka's otherworldly landscapes and incredible wildlife.
For once-in-a-lifetime tailor-made itineraries, Mundy Adventures specialises in expedition cruises to some of the most wonderful places on earth; places often only accessible by water.
Your home from home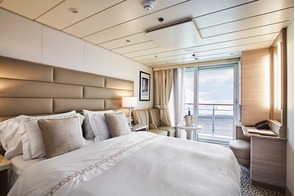 Thrilling, awe-inspiring and unforgettable – Silver Explorer takes just 130 privileged travellers on genuine adventures to some of the most remote regions of the planet.
What we love
The intimate Silver Explorer gives you a magical home from home as you visit places with no tourism infrastructure whatsoever. Without the ship, you simply wouldn't be able to get there. But as it is, you can travel like an intrepid Explorer, without any compromise on style or comfort.
Capacity
132 Guests
Crew
117 International Staff
Style
Cosy, welcoming, stimulating, exciting - this ship has it all! If you enjoy the finer things in life but have an adventurous spirit, you will find yourself in congenial company on board.
Inclusions

All meals including room service and hot rocks on deck in the evening
All drinks including wines and spirits
Stimulating lecture programme with expert naturalists and guides
All excursions and zodiac rides
Snorkel equipment on warm water cruises
Silversea complimentary parka for polar itineraries
Gratuities
More about Silver Explorer
Tailor-make your trip
Ways to make it better
Where to stay in Otaru
If you've always wanted to stay at a ryokan, Ginrinso could be a great choice – expensive, but pretty special.
Take a tour of Otaru
A local tour by ebisuya (rickshaw) is easy paced with a great guide thrown in.