Journey Type
Cruise only (Please call for flight options)
13 August
Setting sail from Nome
Only accessible by air or sea, the remote Alaskan town of Nome sits overlooking the Bering Strait, surrounded by miles of largely featureless tundra. This was once a boomtown; the discovery of easily extractable gold in 1898 led to a gold rush, and you can still see the remnants of the mining industry which thrived here. The gold hasn't completely dried up, so many still come here to try and find their fortune, while other visitors are drawn to Nome by the varied bird life and intriguing Iñupiat culture.
15-19 August
Russia:

Provideniya, Proliv Senyavina Hot Springs, Yttygran, Provideniya
United States:

Hall Island, St Matthew Island, St Paul Island
20 August
United States:

Dutch Harbor
Dutch Harbor is the port that serves the city of Unalaska, and is known for the hardy fishermen who brave the turbulent, icy seas off the Aleutian Islands. Points of interest include the remains of defensive fortifications built during the Second World War and the striking Russian Orthodox church.
21-22 August
United States:

Unga Island, Castle Bay
23 August
United States:

Geographic Harbor
Geographic Harbor is situated in Alaska's stunning Katmai National Park, and is known for its large brown bear population. As you approach the shore you might spot the bears foraging for clams and crabs when the tide goes out, or fishing for salmon in the mountain streams.
23 August
United States:

Kukak Bay
24 August
United States:

Chiswell Islands
The craggy cliffs and sea caves of the uninhabited Chiswell Islands provide a home for millions of marine birds, including tufted puffins, black-legged kittiwakes and pelagic cormorants, as well as a small rookery of endangered Steller sea lions.
25 August
Arriving in Seward
The tiny city of Seward, home to just 3,000 people, enjoys a spectacular setting on the edge of Resurrection Bay, on Alaska's southern coast. Surrounded by the mountains and forests of the Kenai Fjords National Park, it's a great base for exploring the Harding Ice Field and the stunning scenery of the Kenai Peninsula. It's also a hub for activities including sea kayaking, birding and whale watching, and has a pleasant downtown area with plenty of shops and good quality restaurants. If you have time, the excellent Alaska Sealife Centre is also well worth a visit.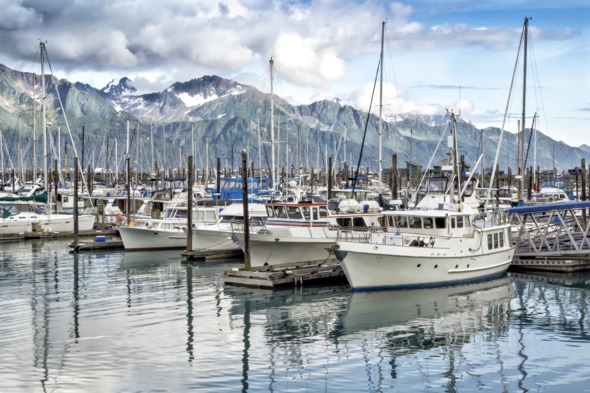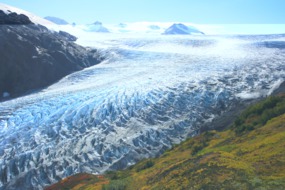 Don't miss
Kenai Fjords National Park is Alaska in one bite – fantastic sea life, stunning natural beauty.
For once-in-a-lifetime tailor-made itineraries, Mundy Adventures specialises in expedition cruises to some of the most wonderful places on earth; places often only accessible by water.
Your home from home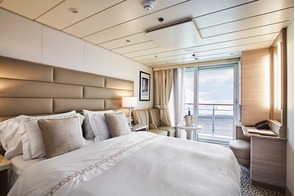 Thrilling, awe-inspiring and unforgettable – Silver Explorer takes just 130 privileged travellers on genuine adventures to some of the most remote regions of the planet.
What we love
The intimate Silver Explorer gives you a magical home from home as you visit places with no tourism infrastructure whatsoever. Without the ship, you simply wouldn't be able to get there. But as it is, you can travel like an intrepid Explorer, without any compromise on style or comfort.
Capacity
132 Guests
Crew
117 International Staff
Style
Cosy, welcoming, stimulating, exciting - this ship has it all! If you enjoy the finer things in life but have an adventurous spirit, you will find yourself in congenial company on board.
Inclusions

All meals including room service and hot rocks on deck in the evening
All drinks including wines and spirits
Stimulating lecture programme with expert naturalists and guides
All excursions and zodiac rides
Snorkel equipment on warm water cruises
Silversea complimentary parka for polar itineraries
Gratuities
More about Silver Explorer
Tailor-make your trip
Ways to make it better
Where to stay in Seward
If you're here, you're probably not stopping long. You get a better choice of hotels in nearby Anchorage.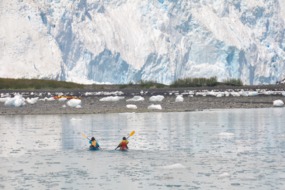 What to do around Seward
Go kayaking if you can – once you are away from the noise of engines and people, the peace is amazing.