Journey Type
Sailing from United States
5 January
Setting sail from Miami
Miami is a pulsating modern city, a cultural crossroads where Cuban émigrés rub shoulders with affluent New Yorkers topping up on winter sun, and where you're just as likely to hear Spanish or Caribbean patois being spoken as you are English. Downtown Miami is a destination in its own right, with a host of world class galleries including the fantastic MOCA (Museum of Contemporary Art), but it's still Miami Beach that draws the biggest crowds. The Art Deco district around South Beach is very much back in vogue, with new restaurants, bars and luxury developments sprouting up all over the place.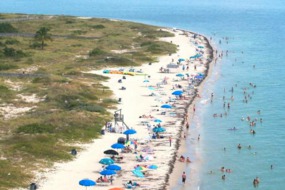 Our tip
Bill Baggs Cape Florida State Beach on the tip of Key Biscayne is a great place to get away from the crowds and spot some wildlife.
8 January
Antigua and Barbuda:

St John's
Antigua is famously home to 365 beaches - one for every day of the year - and there is an undeniable allure to the many white sand coves dotted along the coast. The capital, St John's, is worth a look, but if you've got time to visit the south coast you'll find historic Nelson's Dockyard a lot more interesting.
9 January
Saint Lucia:

Castries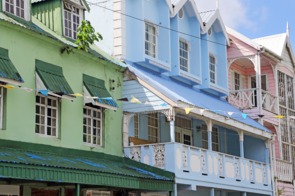 Castries, Saint Lucia's diminutive capital, is home to some interesting markets and colonial buildings. The island's highlights are situated elsewhere, however, and we'd recommend either heading south towards Soufrière, where the iconic Piton mountains guard a beautiful bay, or north to the bars, restaurants and beaches of Rodney Bay.
10 January
Grenada:

St George's
Browse the markets of charming St George's, fragrant with the scent of cinnamon and nutmeg, and you'll soon understand why Grenada is known as the 'isle of spice'. This is one of the Caribbean's most enchanting islands, fringed by gorgeous beaches and largely unsullied by mass market tourism.
11 January
Bonaire, Sint Eustatius and Saba:

Kralendijk (Bonaire)
The quiet, cactus-covered Dutch Caribbean island of Bonaire is internationally renowned for its diving, ringed by spectacular coral reefs that teem with life. The capital, Kralendijk, is home to some pretty colonial architecture, and the island is also known for its flamingos and pink sand beaches.
12 January
Aruba:

Oranjestad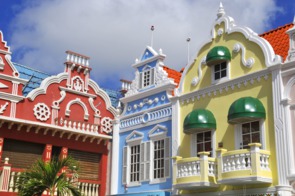 The tiny Dutch Caribbean island of Aruba, located just off the coast of Venezuela, lies outside of the hurricane belt, meaning it enjoys a largely dry climate, and boasts some of the best beaches in the region, if not the world.
16 January
Ecuador:

Manta
The Ecuadorian port of Manta is known as the "tuna capital of the world", and you'll see plenty of fishing boats as you arrive. The beach is a popular destination for local tourists, but you may find that the nearby town of Montecristi, home of the Panama hat, makes for a more interesting excursion.
17 January
Ecuador:

Guayaquil
Guayaquil is Ecuador's largest city and most important commercial centre, and acts as the gateway to the Pacific coast and the wildlife haven of the Galapagos Islands. It's a busy, buzzing sort of place, centred around the pleasant riverfront Malecón promenade.
19 January
Peru:

Trujillo (Salaverry)
Salaverry is the nearest port to Trujillo, northern Peru's most important city. Located amongst the verdant Andean foothills, Trujillo is home to a host of beautiful colonial buildings, and is also known for the spectacular nearby ruins of Chan Chan, the largest pre-Columbian city in South America.
20-21 January
Peru:

Lima (Callao)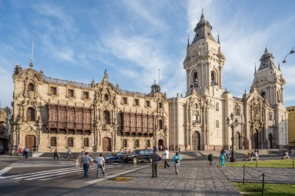 Peru's underrated capital enjoys a fine setting on the Pacific coast, and the handsome colonial-era buildings surrounding the Plaza de Armas give clues to Lima's distinguished history; for three centuries this was the capital of the Spanish Americas, when the city grew rich on the back of plundered Inca gold.
27-28 January
Chile:

Hanga Roa (Easter Island)
The enigmatic moai statues of Rapa Nui (Easter Island) remain one of the world's most intriguing archaeological mysteries. Descendants of the Polynesian settlers who carved them still live here, though these days the island belongs to Chile, despite being separated from the mainland by over 2,000 miles of Pacific Ocean.
29 January - 2 February
At sea
3 February
French Polynesia:

Papeete
Papeete is the capital of French Polynesia, situated on the northwest coast of Tahiti. The port is not the most magical spot, so we advise venturing forth to luxuriate in the turquoise lagoons, relax on the white sand beaches fringed with palm trees, and explore the rugged mountain peaks.
4 February
French Polynesia:

Bora Bora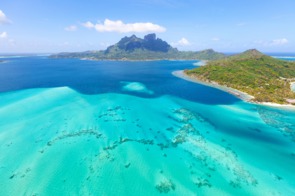 Bora Bora is the very definition of idyllic, a diminutive Polynesian island dominated by rainforest-clad volcanic peaks, overlooking an electric blue lagoon ringed by coral reefs. The beaches and over-water bungalows are particularly popular with honeymooners, and the clear waters of the lagoon are perfect for snorkelling.
7 February
American Samoa:

Pago Pago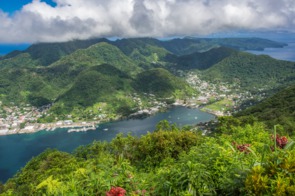 The little fishing town of Pago Pago is the capital of American Samoa, a rarely visited but utterly enchanting archipelago in the South Pacific. Pago Pago sits on a beautiful natural bay on the island of Tutuila, a lush and mountainous place where Polynesian traditions remain strong.
12 February
New Zealand:

Bay of Islands
The beautiful Bay of Islands is scattered with some 150 undeveloped islands, an idyllic landscape of bright skies, secluded beaches and clear blue waters. The bay was also the site of the first permanent British settlement in New Zealand, and it was here that the Treaty of Waitangi was signed in 1840 between the British Crown and the Maori chiefs.
13-14 February
New Zealand:

Auckland
Auckland offers a buzzing waterfront and a vibrant arts scene, and provides a fascinating introduction to New Zealand's proud cultural heritage. The centre is home to excellent shopping and a number of fantastic restaurants, and to the west is the city's oldest wine region.
15 February
New Zealand:

Tauranga
Tauranga is the largest city on the Bay of Plenty, and is said to be one of the sunniest spots in the whole of New Zealand. There's a real boom town feel here, with new restaurants, bars and hotels opening all the time, and neighbouring Mount Maunganui is a popular beach destination.
16 February
New Zealand:

Napier
When Napier was destroyed by an earthquake in 1931 the city was rebuilt entirely in the Art Deco style, making this a fascinating architectural time capsule. It's a lovely, sunny seaside city, and a visit to the surrounding Hawke's Bay wine region makes for an enjoyable day trip.
17 February
New Zealand:

Wellington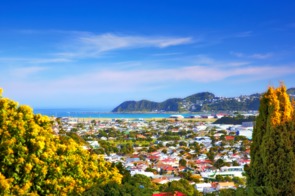 New Zealand's cosmopolitan capital is arguably the country's most likeable city. Hemmed in by forest-clad hills, Wellington is compact and easily walkable, with a lovely waterfront area where you'll find the must-see Te Papa national museum. The city is also renowned for its strong winds, so make sure you hold on to your hat!
18 February
New Zealand:

Akaroa
The name Akaroa means 'long harbour' in Maori, and this sleepy town on the southern side of the Banks Peninsula is situated on a beautiful natural harbour created when a volcanic crater collapsed into the sea. The first Europeans to settle here were French, and the town still has a decidedly Gallic flavour.
19 February
New Zealand:

Dunedin
Visitors to Dunedin are amazed by the extraordinary Victorian and Edwardian buildings dating back to the gold rush, which bring to mind the city's Scottish roots - not least when the sound of the pipes echoes through the streets.
23 February
Australia:

Burnie (Tasmania)
24 February
Australia:

Melbourne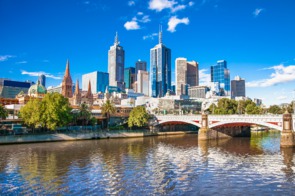 Culturally sophisticated and fashionably hip, Melbourne combines edgy street art with gold rush era architecture while offering excellent restaurants and top museums. If you have time, check out some of Victoria's other attractions, including the beautiful 12 Apostles and the excellent wines of the Yarra Valley.
26 February
Australia:

Sydney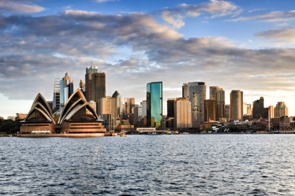 One or our favourite cities in the world, we love pretty much everything about Sydney. Offering outdoor living at its best, the city is known for the excellent beaches but offers so much more, including a thriving and varied food scene inspired by Asian and European flavours.
28 February - 1 March
Australia:

Brisbane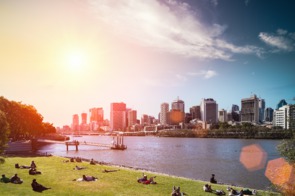 Brisbane has plenty of shopping malls and, with great weather, a fantastic café culture. Amongst the steel and glass skyscrapers are some interesting historic buildings, and with plenty surrounding the city there's enough on offer to make for an interesting short stay.
3 March
Australia:

Airlie Beach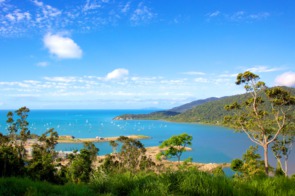 The lively town of Airlie Beach is backpacker central, and serves as a transport hub for the many offshore attractions of the east coast. From here you can take a trip out to snorkel on the Great Barrier Reef, or visit the stunning tropical beaches of the nearby Whitsunday Islands.
4 March
Australia:

Cairns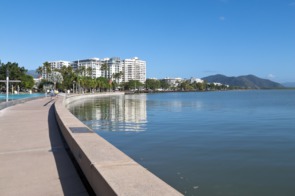 Cairns is a buzzing tourist hub, gateway to the Great Barrier Reef and the Daintree Rainforest. A snorkelling trip out to the reef is the most obvious excursion to take here, but other options include riding the Skyrail cableway over the rainforest canopy or swimming in the croc-free saltwater lagoon.
6 March
Australia:

Thursday Island
Thursday Island is one of the Torres Strait Islands, situated to the north of Cape York. Proximity to Papua New Guinea makes for an interesting cultural mix, and the island has a fascinating military history. Be aware that swimming off the beautiful beaches is not recommended due to the presence of crocodiles and marine stingers.
8 March
Australia:

Darwin
More of a large town than a city, Darwin is less about what's contained within the city limits and more about the huge expanse of wild landscape that's outside it. Closer to Jakarta than Sydney, the city really does feel remote in its tropical perch.
11-12 March
Indonesia:

Benoa (Bali)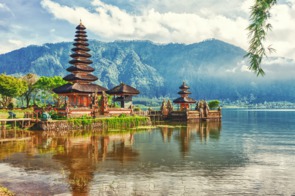 The beaches, spectacular volcanic scenery and lush green rice terraces lend Bali a natural beauty that seems to dovetail perfectly with the island's distinct Hindu culture, which adorns the landscape with stunning temples.
13 March
Indonesia:

Surabaya (Java)
15-16 March
Singapore:

Singapore
Singapore's heritage as an important trading post means that there is a real cultural mix, with four official languages: English, Chinese, Malay and Tamil. Step away from the gleaming towers and you'll find yourself transported into another world amongst the intoxicating streets of Chinatown and Little India.
17 March
Malaysia:

Kuala Lumpur (Port Kelang)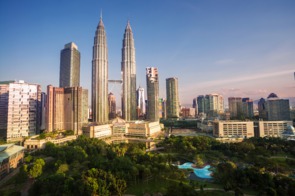 Malaysia's capital is a hot and humid cultural melting pot, defined by its distinctive Malay, Chinese and Indian communities. The dazzling Petronas Towers are KL's most recognisable landmark, while at street level you'll find temples and mosques, elegant colonial buildings and bustling markets.
18 March
Malaysia:

Penang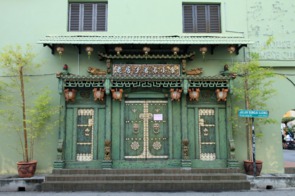 The Malaysian island of Penang is a fascinating blend of East and West, far more than just a beach destination. Lovely Georgetown, a UNESCO World Heritage Site, is home to British colonial architecture, crumbling Chinese shophouses and incense-perfumed temples.
19 March
Thailand:

Phuket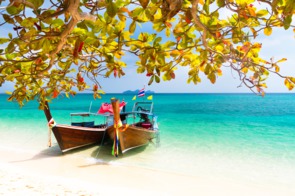 As well as a plethora of luxury resorts, Phuket has a charming old town replete with pretty Sino-Portuguese architecture, and acts as a jump-off point for exploring nearby islands and coastline. Koh Phing Pan, better known as James Bond Island, and Ko Phi Phi are breathtakingly beautiful, as are the limestone formations that surround Krabi.
22 March
Sri Lanka:

Colombo
Colombo may be a little chaotic, but there is plenty to recommend Sri Lanka's colourful capital. Faded colonial architecture and beautiful Buddhist temples hint at the city's considerable history, while the excellent restaurants, lively bars and characterful streets provide the perfect introduction to contemporary Sri Lankan culture.
24 March
India:

Kochi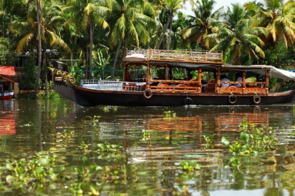 The port of Kochi, commonly known as Cochin, occupies a strategic location on India's Malabar Coast, and its history as a trading hub is reflected in the blend of European, Chinese and Arabian influences. It's also the gateway to the idyllic Kerala Backwaters, which are best appreciated on a houseboat cruise.
25 March
India:

Mangalore
26 March
India:

Mormugao (Goa)
The port of Mormugao is the gateway to the diminutive Indian state of Goa, famous for its golden sand beaches, hippie vibe and unique Portuguese heritage. Highlights include the beautiful colonial architecture of Old Goa, the charming capital, Panjim, and the fragrant spice farms of the interior.
27-28 March
India:

Mumbai
Formerly known as Bombay, this amazing city is larger than life and packed to bursting with things to see and do. Here people of all religions and nationalities live cheek by jowl, thriving communities from all over the world with the foods, smells, languages and rituals maintained at top volume.
31 March
Oman:

Muscat
Oman's capital is low-rise and laid back, a far cry from the towering bling of Dubai and Abu Dhabi. Take a stroll along the waterfront Corniche promenade, soak up the sun on one of the excellent beaches, or explore the mosques and forts of the atmospheric old quarter.
1 April
United Arab Emirates:

Fujairah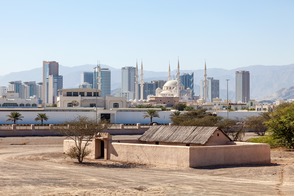 The port of Fujairah is an important transit point for the oil that has made the Emirates so rich, though the skyline is nothing like as impressive as Dubai or Abu Dhabi. Points of interest include an impressive fort and a handful of markets, but this is unlikely to be the most exciting stop on your itinerary.
2-3 April
United Arab Emirates:

Dubai
Amazing high rise buildings, extensive air-conditioned shopping malls and extraordinary man-made tourist attractions (such as indoor ski-slopes) abound in the glamorous city of Dubai, home to some of the most glitzy and expensive hotels in the world.
6 April
Oman:

Salalah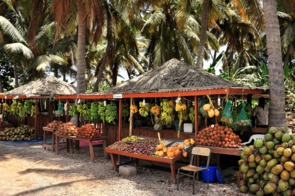 Salalah is Oman's second city, and the capital of the southern Dhofar region. Many visitors are surprised by the pleasant sub-tropical climate, which turns the city into an oasis of lush greenery during the 'khareef' (monsoon) season between June and September, and in many ways it's more reminiscent of Zanzibar than Muscat.
11 April
Jordan:

Aqaba
Aqaba is Jordan's principal beach resort, situated on the Red Sea coast close to the Israeli border. There is not an awful lot here in terms of sights; Aqaba's main attraction is the incredible diving, with crystal clear waters and some of the world's most spectacular coral reefs.
12-13 April
Egypt:

Safaga (Luxor)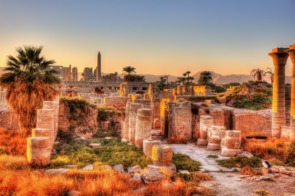 Safaga is the nearest sea port to Luxor, and ships often stop here overnight to give you time to see everything. Prepare to be amazed – the thin belt of greenery along the banks of the Nile gives Luxor a lush setting for an extraordinary collection of tombs and temple complexes that hint at the magnificence of this former Ancient Egyptian capital.
16-17 April
Israel:

Haifa
Haifa is Israel's third city, a bustling and multicultural place where six different faiths live side by side. The city is the spiritual centre of the Baha'i Faith, and the beautiful Baha'i Gardens are a must-see. Many cruise visitors opt to skip Haifa and take an excursion to Jerusalem and Bethlehem, two to three hours' drive away.
18 April
Cyprus:

Limassol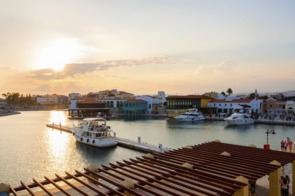 The buzzing city of Limassol is southern Cyprus' main port, an important commercial hub that overflows with bars, restaurants and tavernas. It's also home to a pleasant old town and medieval castle, and serves as an excellent base for exploring the nearby Troodos mountains.
19 April
Greece:

Rhodes
Sun-kissed Rhodes, the largest of the Dodecanese islands, is steeped in history; the medieval heart of Rhodes Town was once home to the crusading Knights of St John, and later fell to the Ottoman sultan Suleiman the Magnificent. The hillside village of Lindos, with its pretty whitewashed houses, is another highlight.
20 April
Greece:

Patmos
Saint John is said to have written the Book of Revelations in a cave on Patmos, and today the spot is marked by the hillside Monastery of the Apocalypse. As well as spirituality, the island is known for its beaches and upmarket vibe, with a scattering of stylish restaurants and bars.
21 April
Greece:

Lesvos
Lesvos is the third largest of the Greek islands, with a landscape ranging from arid plains and rocky outcrops to lush olive groves, forested mountains and sandy beaches. Highlights include the beautiful harbour at Molyvos and the ruined Byzantine fortress that overlooks Mytilini, the island's lively capital.
22-23 April
Turkey:

Istanbul
Istanbul is the place where East meets West, where Asia Minor reaches out across the Bosphorus and almost touches Europe, and the city remains a bristling, bustling cultural melting pot, the skyline dotted with magnificent minarets and domes.
24 April
Turkey:

Bozcaada
The Aegean island of Bozcaada, also known as Tenedos, is a popular weekend and summer escape for residents of Istanbul. The main settlement, Bozcaada Merkez, has an atmospheric Greek quarter full of colourful houses, while elsewhere on the island you'll find vineyards, beaches and an impressive castle.
25 April
Turkey:

Kusadasi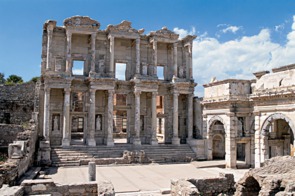 The Turkish port of Kusadasi is the gateway to Ephesus, one of the most spectacular archaeological sites in the Eastern Mediterranean. This was the Roman capital of Asia Minor, and the remains constitute the most complete classical city in Europe.
26 April
Greece:

Santorini
The volcanic island of Santorini (known officially as Thira) is one of the most spectacularly beautiful in the Mediterranean. The pretty village of Oia, with its whitewashed houses and windmills tumbling down the hillside, is particularly photogenic.
28 April
Italy:

Amalfi
The picturesque little town of Amalfi was once a major Mediterranean naval power, but a devastating earthquake in 1343 cut the city down in its prime and destroyed most of its historic buildings. These days, of course, Amalfi is best known for the eponymous stretch of stunning coastline on which it sits.
29 April
Italy:

Rome (Civitavecchia)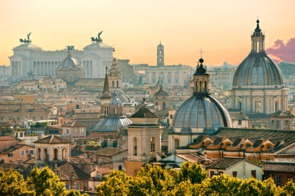 One of the world's great cities, Rome continues to dazzle and delight visitors with a potent mix of architectural marvels, continent-defining history and buzzing nightlife. The Colosseum, the Vatican and the Forum are among the big ticket items, with the crowds to match, though in truth you will find history around almost every corner.
30 April
Italy:

Florence / Pisa (Livorno)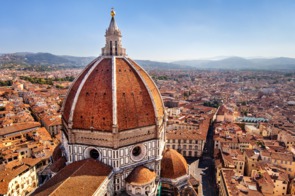 The faded port town of Livorno serves as a gateway to Tuscany's star attractions. Wonderful Florence, the cradle of the Renaissance, is resplendent with beautiful architecture and unrivalled artistic treasures, while nearby Pisa is of course famous for its precarious Leaning Tower.
1 May
Monaco:

Monte Carlo
Renowned for its casino, its Grand Prix and its oligarch-friendly tax policies, Monte Carlo is glamour and hedonism personified, with a price tag to match. This little principality enjoys a lovely setting, the villas and penthouses tumbling down the hillside towards the sweeping blue expanse of the Mediterranean.
2 May
France:

Marseille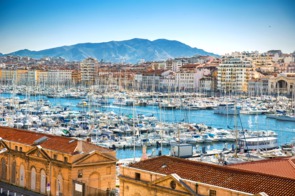 The rumbustious port of Marseille often gets a bad press, but the city has been transformed in recent years, with a host of new cultural attractions. The vibrant Vieux Port remains at the heart of life in Marseille, however, and is the best place to begin your exploration of the city's many historic sights.
3 May
Arriving in Barcelona
Barcelona, the cosmopolitan capital of Catalonia, is one of our favourite ports of call. From the warren-like medieval streets of the Barri Gòtic to the fantastical modernist architecture of Antoni Gaudí, from the dizzy heights of Mount Tibidabo to the golden sands of Barceloneta, there's never a dull moment in this most beguiling of cities. Take a stroll along the Ramblas, soak up the wonderful art of Picasso and Miró, or watch Lionel Messi work his mesmerising magic at the Camp Nou. Barcelona is truly a city with something for everyone.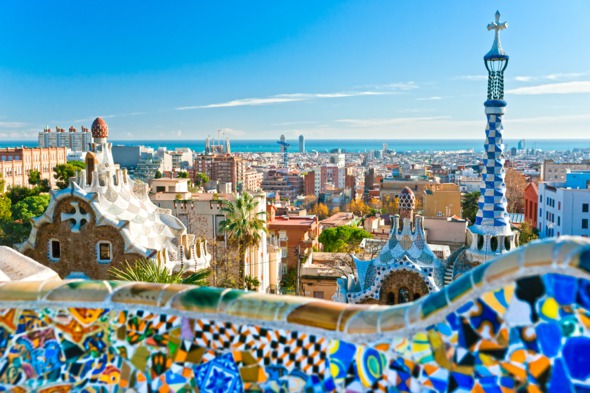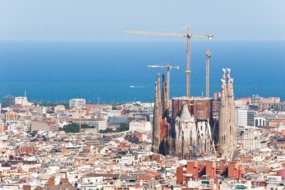 Don't miss
Gaudí's crowning masterpiece, the church of La Sagrada Familia, is an utterly unique building, a soaring structure that's rich in bizarre little details. It's also still not finished; despite the fact that construction began in 1882, the current completion date is scheduled for 2026!
Cruise Line Offer
World Cruise fare includes: Return Business Class flights; Unlimited WiFi; Door-to-door luggage service; Visa package; Unlimited laundry and dry cleaning; Pre-cruise gala event and overnight hotel stay; Exclusive World Cruise events; All meals and drinks; All gratuities; Overseas transfers.
Your home from home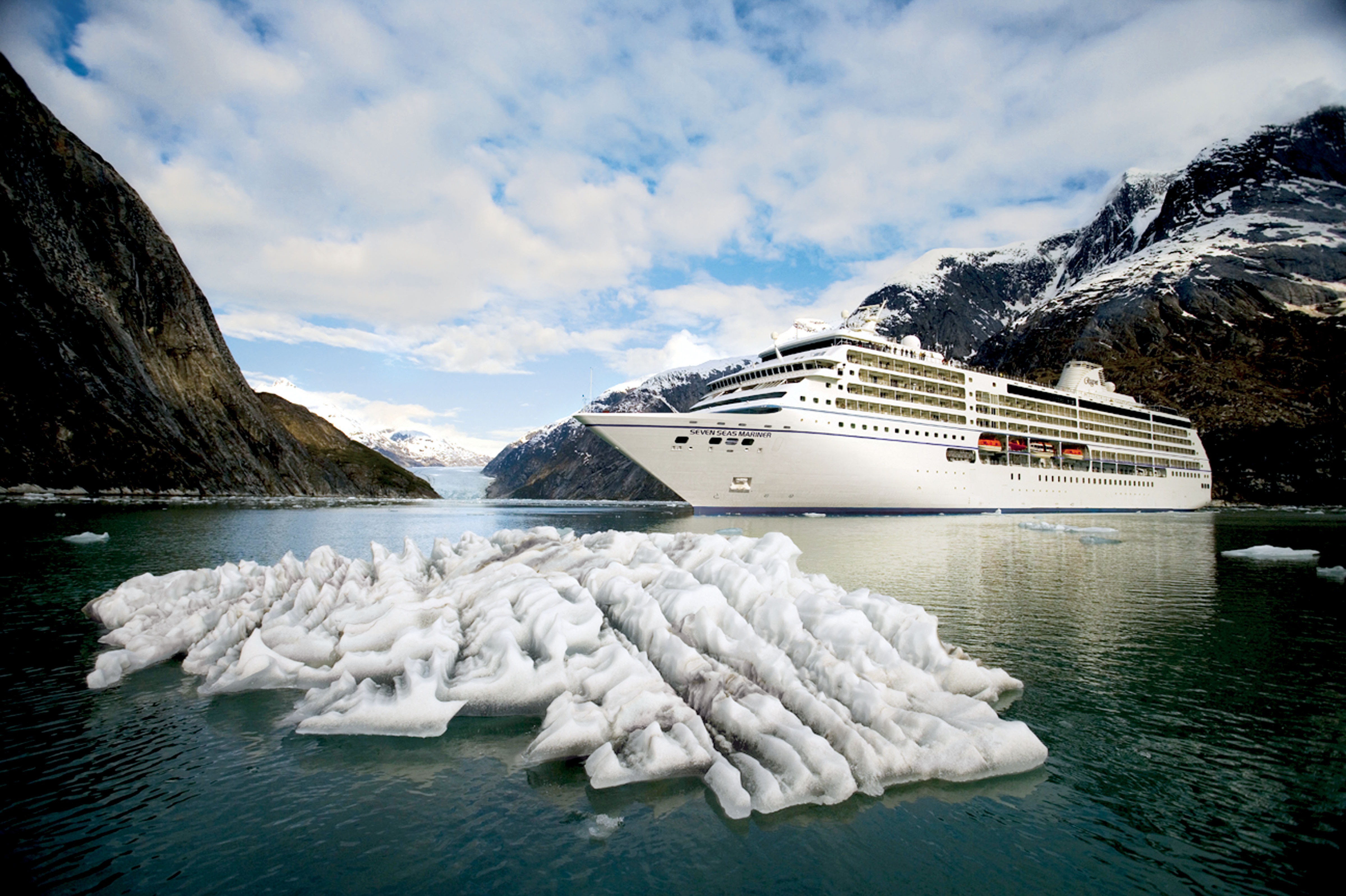 When luxury goes exploring, you are on a Regent ship. The first-ever all suite, all veranda ship, Seven Seas Mariner is the perfect balance of wonderfully luxurious yet delightfully laid-back.
What we love
Just 700 guests enjoy the perfect balance of space and intimacy. With plenty of comfort and great value for money, the Mariner offers everything you could wish for: spacious accommodation, a relaxed and unpretentious style and loads of good dining choices. The most all-inclusive of all luxury lines.
Capacity
700 Guests
Crew
445 International Staff
Style

Regent Seven Seas offers luxury without pretensions - not too dressy, and with lots of focus on the itineraries. So - with their excellent all-inclusive offer - you might get off the ship without having to pay a single further penny!

Inclusions

All meals in all venues including room service
All alcoholic drinks throughout the ship
Flights to and from the ship
A full selection of shore excursions
Onboard entertainment
Sports and fitness facilities
Gratuities
More about Seven Seas Mariner
Tailor-make your trip
Ways to make it better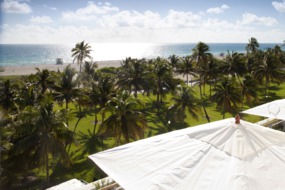 Where to stay in Miami
Glamorous, hip, or so cool you freeze? Lots of choice… but we really like the Betsy.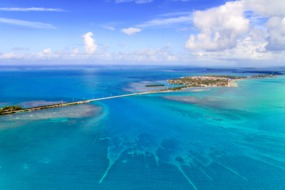 See more of Florida
If you have a few days get down to the Florida Keys – magnificent.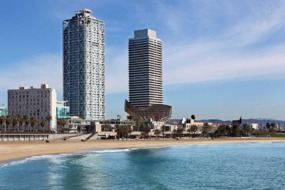 Where to stay in Barcelona
The lovely Hotel Arts on the sea front is perfectly located for a pre- or post-cruise stay, and has great restaurants too.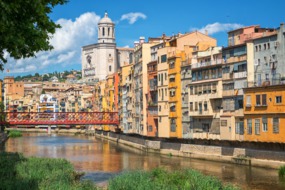 Explore Catalonia
Take a day trip to the attractive city of Girona, with its fascinating mix of Gothic, Moorish and Modernist architecture, as well as an exceptionally well preserved Jewish Quarter.