Journey Type
Cruise only (Please call for flight options)
1-2 December
Setting sail from Passau
The pretty Bavarian town of Passau, situated close to Germany's border with Austria, enjoys a unique setting at the confluence of three rivers: the Inn, the Ilz and the Danube. Passau grew rich on the back of the medieval salt trade, and went on to become the most important bishopric in the Holy Roman Empire; the narrow cobbled streets of the handsome old town, the Altstadt, haven't changed all that much in the centuries since.
Don't miss
If you're here, it's because you are going to be cruising on the Danube, but if you climb up above the town you can see the confluence of three rivers. It's a great view.
3 December
Austria:

Linz (Salzburg)
The city of Linz is included on river cruise itineraries due to its proximity to Salzburg, which is where you'll most likely be headed. Salzburg's Altstadt attracts millions of visitors every year with its fairytale skyline of domes and spires, and the city is renowned as both the birthplace of Mozart and the setting for 'The Sound of Music'.
4-5 December
Austria:

Vienna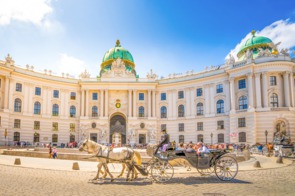 Formerly the centre of the Habsburg Empire, Vienna is as grand a European capital as you can imagine, jam packed full of thrusting, bombastic buildings that stand as a reminder of Austria's glorious imperial heyday.
6-8 December
Arriving in Budapest
Budapest is one of Eastern Europe's most appealing cities, a vibrant and welcoming capital that straddles the Danube. The history of Budapest has been somewhat turbulent - ransacked by the Mongols in 1241, occupied by the Ottoman Turks for over a century, and almost flattened by the Soviets in 1945 - but plenty of older buildings survive, including the imposing Parliament and iconic St Stephen's Basilica. Although a pedant might point out that Budapest has only really existed since 1873; up until then the city's two distinct halves, Buda and Pest, were separate towns.
Our tip
Hungarian cuisine is vastly underrated; don't visit Budapest without trying goulash, the paprika-infused national dish.
Your home from home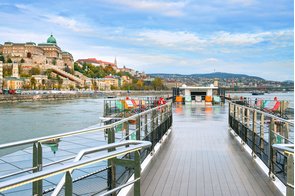 Crystal's 'Rhine Class' vessels offer a welcoming range of lounges and facilities, with spacious and beautifully decorated staterooms.
What we love
The Crystal River Cruises difference is all in the pace of life - slowed down itineraries, plenty of overnights in port, and leisurely hours on board to make the most of the captivating scenery. Add to that the highest crew to passenger ratio on any European river cruise vessel, with crew trained to Crystal's usual high standards, and you have a winner.
Capacity
106 Guests
Crew
85 Crystal-trained European Staff
Style
A relaxed pace with specially curated shore excursions, and Crystal's usual high standards on board.
Inclusions

All meals in all venues
Gratuities
Alcoholic beverages including premium spirits
Sightseeing and excursions
Tea and coffee throughout the day
WiFi and on-demand entertainment
Bicycles and fitness centre
Guest Laundry

Year Launched
2017 (Crystal Bach & Crystal Mahler) / 2018 (Crystal Debussy & Crystal Ravel)
More about Crystal Mahler
Tailor-make your trip
Ways to make it better
Where to stay in Passau
Don't hold your breath for anything amazing. That said, the Residenz Passau is quite nice.
Excursions from Passau
Burghausen is a short drive away and well worth a visit, not least for its magnificent castle.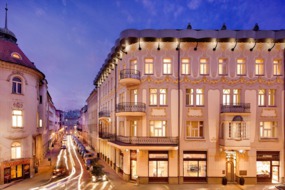 Our favourite hotel in Budapest
We like the Hotel Palazzo Zichy on the Pest side of the river, which used to be the residence of Count Nándor Zichy.
A taste of Hungary
If you're a wine lover, you really should visit the world's oldest classified wine region, known for its sweet Tokaji aszú dessert wine.