Journey Type
Cruise only (Please call for flight options)
13-14 January
Setting sail from Los Angeles
The sprawling, sun-kissed city of Los Angeles needs little introduction. It's an energetic, creative place with cultural riches to match any world city, home to Hollywood glamour, the iconic beaches of Venice and Santa Monica, and affluent, image-conscious Beverley Hills. Yes, there is a lot of traffic on the 12-lane freeways that criss-cross the city, but there are also plenty of green spaces away from the crowds, and a vibrant restaurant scene. The City of Angels may not be everyone's cup of tea, but no trip to California is complete without experiencing this buzzing metropolis.
Don't miss
Shopping in Rodeo Drive – if only for the people watching opportunities!
20 January
United States:

Honolulu
If the word Honolulu makes you think of deserted beaches and dusky maidens, think again! Despite its remote location in the North Pacific, Honolulu is busy busy, in particular the boisterous, touristy Waikiki beach.
21 January
United States:

Lahaina
The former whaling town of Lahaina is one of Maui's biggest tourist draws, with its lively harbour, souvenir shops and plenty of restaurants and bars. It's also an excellent spot for whale watching between January and March, and a base for exploring Maui's beaches and verdant volcanic hills.
24 January
Kiribati:

Fanning Island
27 January
American Samoa:

Pago Pago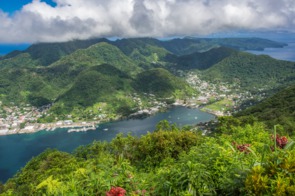 The little fishing town of Pago Pago is the capital of American Samoa, a rarely visited but utterly enchanting archipelago in the South Pacific. Pago Pago sits on a beautiful natural bay on the island of Tutuila, a lush and mountainous place where Polynesian traditions remain strong.
31 January
Fiji:

Lautoka
Lautoka is Fiji's second largest city, known as the 'Sugar City' due to its important role in the local sugarcane industry. The waterfront area is pleasant enough, but we'd recommend using Lautoka as a jumping off point to visit some of the smaller surrounding islands, or the forests and waterfalls of the interior.
3 February
New Zealand:

Bay of Islands
The beautiful Bay of Islands is scattered with some 150 undeveloped islands, an idyllic landscape of bright skies, secluded beaches and clear blue waters. The bay was also the site of the first permanent British settlement in New Zealand, and it was here that the Treaty of Waitangi was signed in 1840 between the British Crown and the Maori chiefs.
4-5 February
New Zealand:

Auckland
Auckland offers a buzzing waterfront and a vibrant arts scene, and provides a fascinating introduction to New Zealand's proud cultural heritage. The centre is home to excellent shopping and a number of fantastic restaurants, and to the west is the city's oldest wine region.
8-9 February
Australia:

Sydney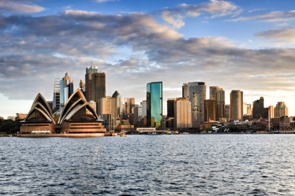 One or our favourite cities in the world, we love pretty much everything about Sydney. Offering outdoor living at its best, the city is known for the excellent beaches but offers so much more, including a thriving and varied food scene inspired by Asian and European flavours.
11-12 February
Australia:

Hobart
14 February
Australia:

Kangaroo Island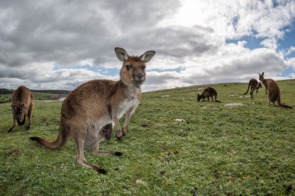 Kangaroo Island is Australia's third biggest island, situated to the south west of Adelaide. It's a rural and underdeveloped place, with an abundance of wildlife and some spectacular scenery, such as the weird, weather-sculpted boulders of Flinders Chase National Park.
15 February
Australia:

Adelaide
Residents of Adelaide still take pride in the fact that their city was freely settled rather than founded as a penal colony, and the city traditionally had a reputation as a stuffy and pious sort of place. Adelaide has moved on, however, and these days it's a thriving cultural hub with a superb culinary scene.
18 February
Australia:

Albany
19 February
Australia:

Busselton
Situated to the south of Perth on the west coast of Australia, the seaside town of Busselton is the gateway to the Margaret River wine region. Situated on the sandy shores of Geographe Bay, the town is best known for its remarkable wooden jetty, which stretches over a mile out to sea.
20 February
Australia:

Fremantle (Perth)
The capital of Western Australia, Perth sits in glorious isolation on the shores of the Indian Ocean, where the Swan River meets the sea. Laid back and relaxed, this must be one of the most easy-going capital cities in the world, with everything within easy reach.
28 February
Mauritius:

Port Louis
The lovely island of Mauritius in the Indian Ocean is striking in the contrasts between its mountainous backdrop and beautiful white sand beaches. The capital Port Louis, on the northwest coast, dates back to 1735 and is a busy administrative centre, packed with office workers during the day.
1 March
Réunion:

Réunion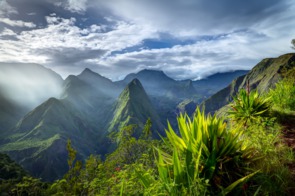 The Indian Ocean island of Réunion is home to an intoxicating cultural mix of French, African and Asian influences. The lush landscape of spectacular lakes and rugged mountains has been shaped by volcanic activity, and the smouldering Piton de la Fournaise is one of the world's most active volcanoes.
3 March
Madagascar:

Taolagnaro
6 March
Mozambique:

Maputo
Mozambique's laid back capital is an eclectic mix of elegant Portuguese colonial architecture and concrete blocks that hark back to the days of Soviet influence. Maputo also has an excellent selection of restaurants and a lively nightlife scene, as well as some interesting museums and markets.
7 March
South Africa:

Richard's Bay
8 March
South Africa:

Durban
Durban is a real melting pot; not only does the city feel more authentically African than Cape Town, it's also home to a large Indian community that lends the city a distinctly Asian flavour. The lovely waterfront promenade was revamped for the 2010 World Cup, and the beach is a popular destination for domestic tourists.
10 March
South Africa:

Port Elizabeth
Port Elizabeth is home to some nice beaches and a handful of interesting buildings, but it is perhaps not the most exciting city on the Sunshine Coast. There are plenty of things to see and do in the surrounding area, however, and we highly recommend a day trip to the fantastic Addo Elephant Park.
11-14 March
South Africa:

Cape Town
Cape Town is a magical, multicultural city where Africa meets a European-style cosmopolitan atmosphere, creating a vibrant melting pot of cultures and religions. With flat-topped Table Mountain soaring above the city, beautiful natural landscapes, and gardens within the city, you never feel far from nature here.
16 March
Namibia:

Lüderitz
Sandwiched between the Namib Desert and the wild Atlantic coast, the geographically isolated town of Lüderitz is notable for its surreal Art Nouveau architecture. Most of these colourful buildings date back to the diamond rush period of the early 20th century, when Namibia was a German colony.
17 March
Namibia:

Walvis Bay
Walvis Bay is situated on the edge of a tidal lagoon, sheltered from the Atlantic by a long sand spit. This important wetland area is famous for its birdlife, home to one of southern Africa's largest flamingo colonies, and it's a short drive to the city of Swakopmund, known for its quirky German colonial architecture.
21 March
Saint Helena:

Saint Helena
The opening of a new airport in 2016 was supposed to herald a new era of tourism for Saint Helena, but the project has now been postponed indefinitely due to unforeseen problems with planes landing in high winds. As a result, this beautiful and remote island, where Napoleon Bonaparte lived his last days in exile, remains accessible only by ship.
23 March
Ascension Island:

Ascension Island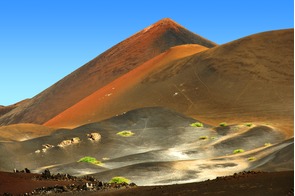 The remote South Atlantic island of Ascension, accessible only by sea, receives just a handful of tourists each year. Points of interest include the quaint capital, Georgetown, which has a discernibly British feel, and the remarkable man-made cloud forest of Green Mountain.
27 March
Senegal:

Dakar
The busy, dusty streets of Senegal's capital Dakar are filled with life and colour, noises, smells and local music. The people here are friendly and helpful, so expect a warm welcome – but watch out for the usual hustles and scams of a busy city.
29 March
Cape Verde:

Porto Novo (Santo Antão)
Santo Antão is perhaps the most beautiful of all the Cape Verde islands, a landscape of spectacular peaks and ridges where houses cling precariously to the steep valley sides. The winding mountain roads, which take you up past banana and sugarcane plantations, are not for the faint of heart, but worth it for the stunning views from the top.
1 April
Canary Islands:

Santa Cruz de La Palma
The lush volcanic island of La Palma is one of the Canary Islands' best kept secrets, a place where tourism is still low key and the beautiful scenery is unspoilt by high rise developments. Don't miss the colourful colonial architecture of the capital, Santa Cruz, reminiscent of the Spanish Caribbean.
3 April
Spain:

Málaga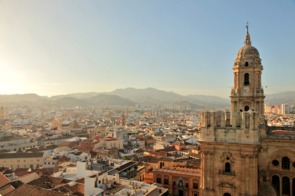 Málaga boasts plenty of chic restaurants and bars where you can ease into the rhythms of life in southern Spain, before exploring sights including the intriguing, unfinished Gothic cathedral, and a museum devoted to the city's most famous son, Pablo Picasso.
5 April
Spain:

Barcelona
From the warren-like medieval streets of the Barri Gòtic to the fantastical modernist architecture of Antoni Gaudí, from the dizzy heights of Mount Tibidabo to the golden sands of Barceloneta, there's never a dull moment in Barcelona.
6-8 April
Arriving in Monte Carlo
Renowned for its casino, its Grand Prix and its oligarch-friendly tax policies, Monte Carlo is glamour and hedonism personified, with a price tag to match. Wedged between Italy and France on the Côte d'Azur, this little principality enjoys a lovely setting, the villas and penthouses tumbling down the hillside towards the sweeping blue expanse of the Mediterranean. Most visitors won't feel the need (or be able to afford) to stay more than a day or two, but the Prince's Palace and the Oceanographic Museum are both well worth a visit. Enter the casino at your own risk...
Our tip
If you have the slightest interest in Formula One, you will want to walk the course – 3.34 km through narrow twisted streets and tunnels. Next time you watch the Grand Prix here it will mean so much more to you.
Your home from home
Crystal have repeatedly been voted the World's Best and Serenity is arguably one of the finest ships at sea.
What we love
Crystal Serenity is Symphony's big sister and, like her, is not a new ship; but you wouldn't know it since she is subject to an ongoing refurbishment programme, with constant innovations such as the Outdoor Fitness Garden, which ensures that the environment is always perfect and the style contemporary. This is, in short, a ship constantly honed to perfection. But ultimately it's all about the unmatchable food and service.
Capacity
1,070 Guests
Crew
635 International Staff
Style

Luxury with a difference: the resort style - with excellent entertainment and facilities, wide range of dining and highly developed on board programme - distinguishes glamorous Crystal from its competitors in the sector.

Inclusions

All meals in all venues including room service
All drinks including premium spirits
All on board entertainment
Fitness classes and wellness facilities
Gratuities
Stimulating programme of daytime activities
Lectures and classes
More about Crystal Serenity
Tailor-make your trip
Ways to make it better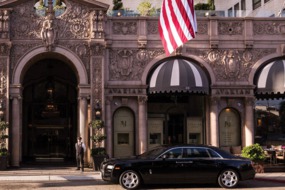 Where to stay in Los Angeles
It depends where you want to be – at the beach, in Hollywood, or Beverly Hills. At Mundy we think you want to be in Beverly Hills at the Beverly Wilshire.
See the City of Angels from above
Take a helicopter for a great perspective on this sprawling city – see the movie stars' homes, Hollywood and Santa Monica.
Where to stay in Monte Carlo
We prefer the Monte-Carlo Bay to the city hotels, lovely sea views and next to the beach.
See Monte Carlo in style
If you like luxury or performance cars, rent one - a Ferrari or a Lamborghini - and drive along the Corniche.