Journey Type
Cruise only (Please call for flight options)
5 May
Setting sail from Chongqing
The sprawling city of Chongqing sits at the confluence of the Yangtze and Jialing rivers, and serves as a start or end point for cruises along the Yangtze. Although the city's history stretches back to the ancient Ba kingdom, old Chongqing has mostly disappeared beneath a sea of skyscrapers. Chongqing is a spectacular demonstration of China's rapid economic development, with little in the way of obvious tourist attractions, although we'd recommend sampling the city's spicy Sichuan cuisine.
6 May
China:

Shibaozhai
The 400-year-old, twelve storey high Shibaozhai pagoda sits on top of a rocky bluff on the banks of the Yangtze river, to the east of Chongqinq. It's said that the higher you climb up the pagoda, the more likely your wishes and dreams are to come true, and you'll also enjoy impressive views of the river.
7 May
Scenic river cruising
8 May
Arriving in Yichang
The city of Yichang serves as either the start or end point for most Yangtze river cruises, and is situated close to the notorious Three Gorges Dam. This controversial multi-billion dollar construction is the largest hydropower project in the world, built at huge environmental and human cost, resulting in the displacement of hundreds of thousands of people from their homes on the banks of the river.
Your home from home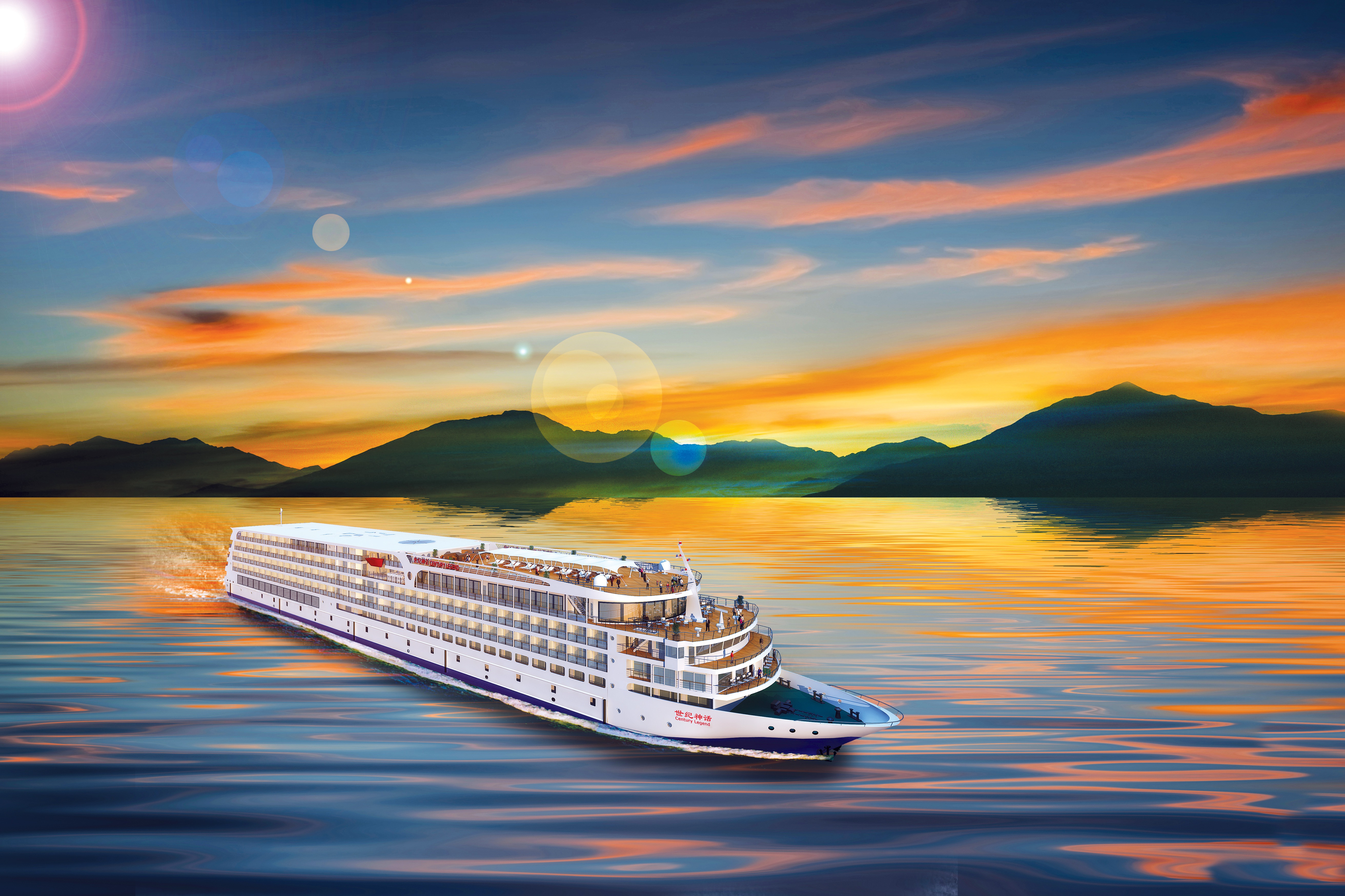 One of a pair of sister ships, the European designed Century Legend has a distinctly Asian style on board and an impressive array of outstanding facilities.
What we love
With two restaurants, two bars, a games room, spa, lap pool and cinema, Century Legend has facilities to rival an ocean cruise ship.
Capacity
398 Guests
Style
Relaxed and informal during the day, giving way to an elegant evening atmosphere.
Inclusions

All meals with wine, beer, and soft drinks
Pre-dinner cocktail
Coffee and tea and snacks
Sightseeing and excursions
Wi-Fi onboard

Year Built
2013
Length
456 feet
Breadth
65 feet
More about Century Legend