Journey Type
Cruise only (Please call for flight options)
24-25 February
Setting sail from Auckland
Auckland offers a buzzing waterfront and a vibrant arts scene, and provides a fascinating introduction to New Zealand's proud cultural heritage. The centre is home to excellent shopping and a number of fantastic restaurants, while the north of the city has a distinctly more laid-back vibe, and to the west is the city's oldest wine region.
Don't miss
It's not all about the city; there is stunning natural beauty within easy reach, including black sand beaches, islands and extinct volcanic cones.
26 February
New Zealand:

Tauranga
Tauranga is the largest city on the Bay of Plenty, and is said to be one of the sunniest spots in the whole of New Zealand. There's a real boom town feel here, with new restaurants, bars and hotels opening all the time, and neighbouring Mount Maunganui is a popular beach destination.
27 February
New Zealand:

Napier
When Napier was destroyed by an earthquake in 1931 the city was rebuilt entirely in the Art Deco style, making this a fascinating architectural time capsule. It's a lovely, sunny seaside city, and a visit to the surrounding Hawke's Bay wine region makes for an enjoyable day trip.
28 February
New Zealand:

Wellington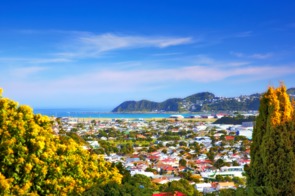 New Zealand's cosmopolitan capital is arguably the country's most likeable city. Hemmed in by forest-clad hills, Wellington is compact and easily walkable, with a lovely waterfront area where you'll find the must-see Te Papa national museum. The city is also renowned for its strong winds, so make sure you hold on to your hat!
1 March
New Zealand:

Christchurch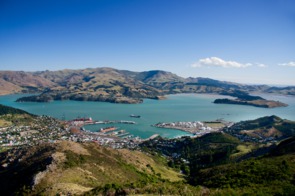 A garden city where punts glide down the Avon River, you'd be forgiven for thinking you were still in the UK when arriving into Christchurch, New Zealand's most English of cities.
2 March
New Zealand:

Dunedin
Visitors to Dunedin are amazed by the extraordinary Victorian and Edwardian buildings dating back to the gold rush, which bring to mind the city's Scottish roots - not least when the sound of the pipes echoes through the streets.
5 March
Australia:

Hobart
Tasmania's capital has been revitalised in recent years with a slew of new museums, restaurant openings and festivals. Hobart's highlights include the provocative Museum of Old and New Art (MONA), the lively waterfront and a thriving foodie and craft beer scene.
7 March
Australia:

Melbourne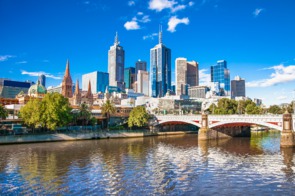 Culturally sophisticated and fashionably hip, Melbourne combines edgy street art with gold rush era architecture while offering excellent restaurants and top museums. If you have time, check out some of Victoria's other attractions, including the beautiful 12 Apostles and the excellent wines of the Yarra Valley.
9-10 March
Australia:

Sydney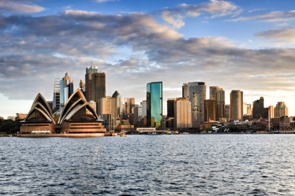 One or our favourite cities in the world, we love pretty much everything about Sydney. Offering outdoor living at its best, the city is known for the excellent beaches but offers so much more, including a thriving and varied food scene inspired by Asian and European flavours.
11 March
Australia:

Newcastle (New South Wales)
The port of Newcastle, just to the north of Sydney, is the second oldest city in Australia. Historically associated with convicts and coal mining, Newcastle is reinventing itself as a hip post-industrial city, with plenty of cool bars, restaurants and cultural attractions. It's also the gateway to the Hunter Valley, one of Australia's most famous wine regions.
13 March
Australia:

Brisbane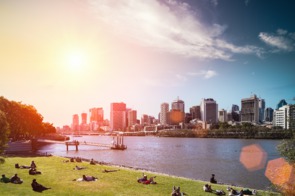 Brisbane has plenty of shopping malls and, with great weather, a fantastic café culture. Amongst the steel and glass skyscrapers are some interesting historic buildings, and with plenty surrounding the city there's enough on offer to make for an interesting short stay.
15 March
Australia:

Hamilton Island
Hamilton Island is the largest populated island in the Whitsundays, a stunning, sun-kissed archipelago off the coast of Queensland. Only the smaller cruise ships stop here, and the main attractions are the beautiful beaches and the amazing diving and snorkelling amongst the Great Barrier Reef.
16 March
Australia:

Townsville
17 March
Australia:

Cairns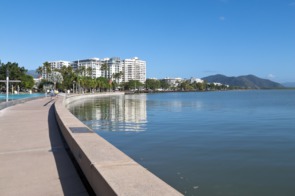 Cairns is a buzzing tourist hub, gateway to the Great Barrier Reef and the Daintree Rainforest. A snorkelling trip out to the reef is the most obvious excursion to take here, but other options include riding the Skyrail cableway over the rainforest canopy or swimming in the croc-free saltwater lagoon.
19 March
Australia:

Thursday Island
Thursday Island is one of the Torres Strait Islands, situated to the north of Cape York. Proximity to Papua New Guinea makes for an interesting cultural mix, and the island has an fascinating military history. Be aware that swimming off the beautiful beaches is not recommended due to the presence of crocodiles and marine stingers.
21-22 March
Australia:

Darwin
More of a large town than a city, Darwin is less about what's contained within the city limits and more about the huge expanse of wild landscape that's outside it. Closer to Jakarta than Sydney, the city really does feel remote in its tropical perch.
24 March
Indonesia:

Komodo Island
Komodo Island is situated within an area of spectacular natural beauty, home to the famous Komodo dragon. The stunning beaches are tinged with pink thanks to the high concentration of red coral just offshore, and the waters draw intrepid divers from all over the world.
25 March
Indonesia:

Lombok
Quieter and less developed than neighbouring Bali, the island of Lombok is an appealing alternative. To the north, the landscape is dominated by the huge crater of Gunung Rinjani, while the south and west coasts are home to some stunning beaches. Lembar is the principal port, with good connections to the island's main sights.
26-27 March
Indonesia:

Benoa (Bali)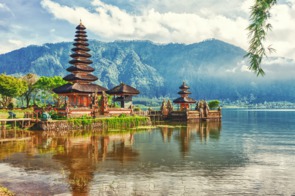 The beaches, spectacular volcanic scenery and lush green rice terraces lend Bali a natural beauty that seems to dovetail perfectly with the island's distinct Hindu culture, which adorns the landscape with stunning temples.
28 March
Indonesia:

Surabaya (Java)
29 March
Indonesia:

Semarang
The sweltering city of Semarang, on the north coast of Java, is an intriguing mish-mash of Chinese, Islamic and Dutch colonial influences. We recommend escaping the heat with a trip up into the mountains to visit a coffee plantation, or joining an excursion to the extraordinary temple complex at Borobudur.
30-31 March
Indonesia:

Jakarta
Indonesia's capital is noisy, chaotic and choked with some of the worst traffic in Asia, a sprawling megacity that's home to over 10 million people. If you can get past all of that then Jakarta has plenty to offer, with the country's best museums and restaurants, an atmospheric old harbour and a rich mix of cultures from all over the Indonesian archipelago.
2 April
Singapore:

Singapore
Singapore's heritage as an important trading post means that there is a real cultural mix, with four official languages: English, Chinese, Malay and Tamil. Step away from the gleaming towers and you'll find yourself transported into another world amongst the intoxicating streets of Chinatown and Little India.
3 April
Malaysia:

Kuala Lumpur (Port Kelang)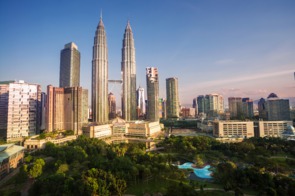 Malaysia's capital is a hot and humid cultural melting pot, defined by its distinctive Malay, Chinese and Indian communities. The dazzling Petronas Towers are KL's most recognisable landmark, while at street level you'll find temples and mosques, elegant colonial buildings and bustling markets.
6-8 April
Thailand:

Bangkok (Laem Chabang)
Thailand's sprawling capital is an assault on the senses, an invigorating blend of tradition and modernity. Soaring skyscrapers, air-conditioned shopping malls and an efficient public transport system combine with shimmering golden temples, ancient palaces, floating markets and at times gridlocked rush hour traffic.
9-10 April
Cambodia:

Sihanoukville
The once sleepy backwater of Kompong Som, renamed after the former king Norodom Sihanouk, is the rising star of the Cambodian coast's burgeoning tourist industry. Here you'll find beautiful sandy beaches and a string of laid back islands that are still largely undeveloped.
12-14 April
Vietnam:

Ho Chi Minh City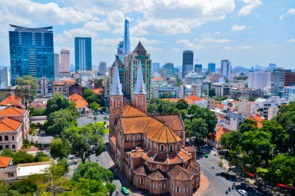 Saigon, as it was known then, was the capital of the South during the Vietnam War, and American-style capitalism has been embraced more enthusiastically here than in the North, with a clutch of shining skyscrapers standing as testament to Vietnam's surging economic growth.
16 April
Vietnam:

Chan May
17-18 April
Vietnam:

Ha Long Bay
Almost 2,000 limestone islands and karst formations are scattered across the remarkable World Heritage Site of Ha Long Bay, said to have been created when a dragon fell to earth. A cruise on a small junk boat is the best way to see the many islands and caves, and it's also a great place to explore by sea kayak.
20-22 April
Hong Kong SAR China:

Hong Kong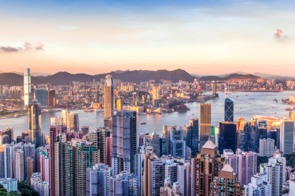 Hong Kong is a striking mix of ancient and modern, Chinese and British, and there is a lot more to the city than just skyscrapers and high finance. It's also a fantastic destination for foodies, a melting pot of culinary influences from around Asia and beyond.
24 April
Taiwan:

Keelung (Taipei)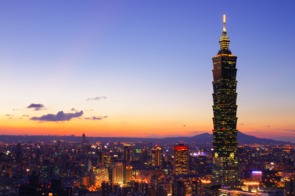 Keelung is a fairly unremarkable port city close to Taiwan's capital, Taipei. The city is best known for its night market, where a mouthwatering array of food is on offer in an atmospheric setting. Otherwise, you are best off heading for Taipei if you want to prolong your stay on the island.
26 April
Japan:

Kagoshima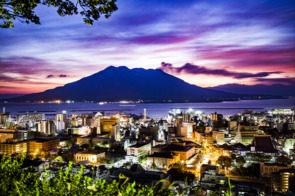 The friendly southern Japanese city of Kagoshima enjoys a balmy climate, and sits just across the bay from the very active Sakurajima volcano, which erupts so regularly that an 'ash forecast' is included in local weather reports.
27 April
Japan:

Nagasaki
Three days after Hiroshima was flattened by an atomic bomb, Nagasaki suffered the same horrifying fate. The reconstruction of both cities has been quite extraordinary; Nagasaki today is a vibrant, cosmopolitan place, with a fascinating history that goes back a lot further than 1945.
28 April
South Korea:

Busan
Busan is South Korea's second biggest city and one of the world's busiest container ports, but it's an easygoing place with a discernibly different character to Seoul. Haeundae beach is a popular summer holiday destination for Koreans, while the pungent Jagalchi market sells every type of fish and sea creature imaginable.
29-30 April
Japan:

Hiroshima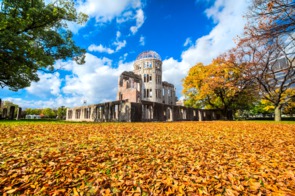 On 6 August 1945 the world witnessed the terrifying power of nuclear weapons for the first time, unleashed on the unsuspecting Japanese city of Hiroshima. The modern city's sobering Peace Memorial Park commemorates that fateful day, which left more than 140,000 dead.
1 May
Japan:

Osaka
Osaka, Japan's third largest city, is a pulsating commercial hub, famous for its food, and the cityscape rivals Tokyo for neon-lit futurism. If you need respite from the urban sprawl seek out Osaka Castle and the surrounding Nishinomaru Garden, a particularly pretty spot during the cherry blossom season.
2-3 May
Japan:

Shimizu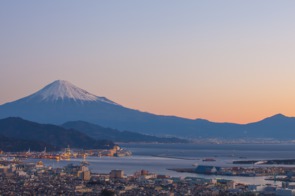 Shimizu is one of the most spectacular ports in Japan, a sweeping bay in the shadow of the iconic Mount Fuji. You can spend some time admiring the views and wandering through peaceful pine groves, or visit the unique Shimizu Sushi Museum at the S-Pulse Dream Plaza shopping mall.
4-6 May
Japan:

Tokyo
In a state of constant renewal and forever looking to the future, densely populated Tokyo is a dazzling introduction to Japan and its utterly unique culture. With more neon than Las Vegas and more Michelin stars than Paris, it's a real assault on the senses.
8-9 May
Japan:

Otaru
The charming port town of Otaru has a notable history, playing an important role in the herring trade during the 19th century, and this is reflected in the stone warehouses alongside the picturesque canal.
13 May
Russia:

Petropavlovsk-Kamchatsky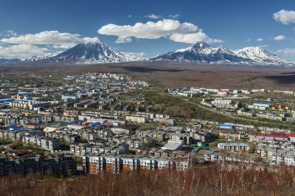 Petropavlovsk is the main city on Russia's remote Kamchatka peninsula, a hardy place where bleak Soviet tower blocks stand in the shadow of giant volcanoes. It's a spectacular setting, and the city serves as the main gateway for exploring Kamchatka's otherworldly landscapes and incredible wildlife.
16 May
United States:

Dutch Harbor
Dutch Harbor is the port that serves the city of Unalaska, and is known for the hardy fishermen who brave the turbulent, icy seas off the Aleutian Islands. Points of interest include the remains of defensive fortifications built during the Second World War and the striking Russian Orthodox church.
18 May
United States:

Kodiak
Kodiak is known as Alaska's 'Emerald Isle' thanks to the lush green countryside, a landscape crisscrossed by gushing salmon-filled streams that provides a home to around 3,000 Kodiak bears, the world's largest. Ships dock in Kodiak city, an important fishing port with a fascinating Russian heritage.
19 May
United States:

Seward
The tiny city of Seward, home to just 3,000 people, enjoys a spectacular setting on the edge of Resurrection Bay, on Alaska's southern coast. Surrounded by the mountains and forests of the Kenai Fjords National Park, it's a great base for exploring the Harding Ice Field and the stunning scenery of the Kenai Peninsula.
20 May
United States:

Valdez
22 May
United States:

Icy Strait
23 May
United States:

Sitka
Sitka was founded by Russian fur traders in 1799 as the city of New Archangel, and there is still a discernible Russian influence here, including the distinctive St Michael's Orthodox Cathedral. The town also enjoys spectacular natural surroundings, facing the Pacific Ocean and dramatic Mount Edgecumbe.
24 May
United States:

Ketchikan
Ketchikan is a great introduction to Alaska's natural attractions, situated at the foot of towering Deer Mountain and within easy reach of the Misty Fjords. The colourful wooden buildings of Creek Street, the old red light district, are a reminder of Ketchikan's former status as a rough and ready frontier town; these days, things are rather more civilised!
26 May
Arriving in Vancouver
Cosmopolitan Vancouver is a city that rewards exploration, an eminently liveable place and an easy gateway to the natural beauty of British Columbia. The culinary scene here is a particular draw, with seafood galore and some fantastic Asian restaurants, and the city has also been at the forefront of the craft beer movement. Verdant Stanley Park is a favourite of locals and visitors alike, while Kitsilano's beaches and wooden houses are wonderfully picturesque. Cultural attractions tend to be on a smaller scale than you'd expect from a city of this size, but the thrill of stumbling across one of Vancouver's quirky little galleries is all part of the city's appeal.
Our tip
Canadians call their one-dollar coins "loonies" (because it bears the image of a loon) and their two-dollar coins "toonies" so sort out your vocabulary and talk like a local!
Your home from home
Viking's hugely successful river cruise operation is now expanded with contemporary 930 guest ocean ships – six lovely sisters to start with – featuring attractive inclusive pricing and interesting itineraries.
What we love
The airy contemporary style of the ships, with fresh Nordic décor, is most appealing. Add to that the huge choices in dining and other facilities, and veranda staterooms throughout, not to mention included shore excursions and an excellent spa, and you have a winner.
| | |
| --- | --- |
| Capacity | 930 Guests |
| Crew | 602 International Staff |
| Style | On Viking it is all about the destination. Back on board, expect to socialise with like-minded travellers, in an easy, spacious and understated hotel style environment. |
| Year Built | 2015 (Viking Star) / 2016 (Viking Sky & Viking Sea) / 2017 (Viking Sun) / 2018 (Viking Orion) / 2019 (Viking Jupiter) |
| Tonnage | 47,800 grt |
| Length | 748 feet |
| Breadth | 95 feet |
| Cruising Speed | 20 knots |
More about Viking Orion
Tailor-make your trip
Ways to make it better
Where to stay in Auckland
There are some great luxury lodges within easy reach of the city. In the city itself we like the Langham.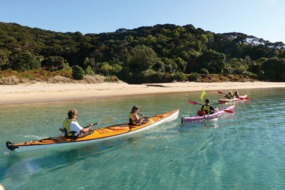 Around Auckland
About 3 hours north of the city is the Bay of Islands, an area of pristine islands and turquoise water as well as small towns of historic and cultural interest.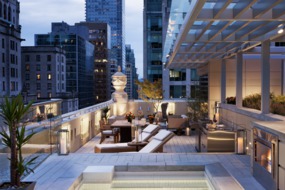 Our favourite hotel in Vancouver
If you're not committed to the waterfront where the ships come in, we love the Rosewood Hotel Georgia.
Stay a little longer in Canada
If you've time, set aside a couple of days to travel to Knight Inlet Lodge for bear viewing.