Journey Type
Cruise only (Please call for flight options)
5-6 March
Setting sail from Cape Town
This magical multicultural city is the perfect jumping off point to explore Southern Africa, but do make sure you linger a few days to enjoy the buzz of a city where Africa meets a European-style cosmopolitan atmosphere, creating a vibrant melting pot of cultures and religions. With flat-topped Table Mountain soaring above the city, beautiful natural landscapes, and gardens within the city, you never feel far from nature here. Enjoy the waterfront, museums and elegant architecture, then take the time to venture further afield - there is so much within easy reach.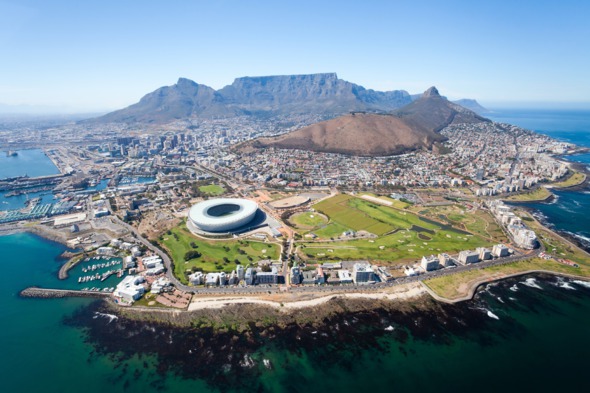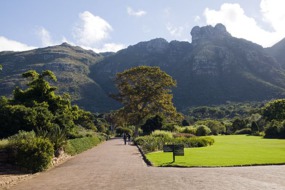 Our tip
Combine time in Cape Town with trips outside the city. We will help you plan ahead to make the most of your visit, so our tip is simply to call us to make the most of it.
8 March
South Africa:

Mossel Bay
9-10 March
South Africa:

Port Elizabeth
Port Elizabeth is home to some nice beaches and a handful of interesting buildings, but it is perhaps not the most exciting city on the Sunshine Coast. There are plenty of things to see and do in the surrounding area, however, and we highly recommend a day trip to the fantastic Addo Elephant Park.
12-13 March
South Africa:

Durban
Durban is a real melting pot; not only does the city feel more authentically African than Cape Town, it's also home to a large Indian community that lends the city a distinctly Asian flavour. The lovely waterfront promenade was revamped for the 2010 World Cup, and the beach is a popular destination for domestic tourists.
16 March
Madagascar:

Taolagnaro
18 March
Réunion:

Possession
19-20 March
Mauritius:

Port Louis
The lovely island of Mauritius in the Indian Ocean is striking in the contrasts between its mountainous backdrop and beautiful white sand beaches. The capital Port Louis, on the northwest coast, dates back to 1735 and is a busy administrative centre, packed with office workers during the day.
25-26 March
Maldives:

Malé
The low lying reef protected atolls of the Maldives, set in the crystal clear turquoise waters of the Indian Ocean, are the perfect place to relax and unwind. A great choice for a honeymoon or romantic getaway, the Maldives also appeal to active travellers who love watersports, snorkelling and diving.
28 March
Sri Lanka:

Colombo
Colombo may be a little chaotic, but there is plenty to recommend Sri Lanka's colourful capital. Faded colonial architecture and beautiful Buddhist temples hint at the city's considerable history, while the excellent restaurants, lively bars and characterful streets provide the perfect introduction to contemporary Sri Lankan culture.
29 March
Sri Lanka:

Hambantota
30 March - 1 April
At sea
2-4 April
Myanmar (Burma):

Yangon
Yangon, formerly known as Rangoon, may no longer be Myanmar's capital, but it remains the largest and most important city, and the gateway to exploring this beautiful country. Visible from all around the city is Yangon's crowning jewel, the shimmering golden Shwedagon Paya, one of South East Asia's most beautiful Buddhist temples.
6 April
Thailand:

Phuket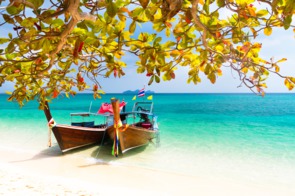 As well as a plethora of luxury resorts, Phuket has a charming old town replete with pretty Sino-Portuguese architecture, and acts as a jump-off point for exploring nearby islands and coastline. Koh Phing Pan, better known as James Bond Island, and Ko Phi Phi are breathtakingly beautiful, as are the limestone formations that surround Krabi.
7 April
Malaysia:

Langkawi
Laid-back Langkawi boasts some of Malaysia's finest beaches, and it's a place where the traditional kampung (village) way of life survives in spite of the island's development as a tourist destination. It's also a popular spot for snorkelling and scuba diving thanks to the clarity of the surrounding waters.
8 April
Malaysia:

Kuala Lumpur (Port Kelang)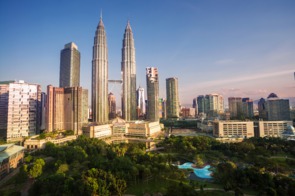 Malaysia's capital is a hot and humid cultural melting pot, defined by its distinctive Malay, Chinese and Indian communities. The dazzling Petronas Towers are KL's most recognisable landmark, while at street level you'll find temples and mosques, elegant colonial buildings and bustling markets.
9-10 April
Singapore:

Singapore
Singapore's heritage as an important trading post means that there is a real cultural mix, with four official languages: English, Chinese, Malay and Tamil. Step away from the gleaming towers and you'll find yourself transported into another world amongst the intoxicating streets of Chinatown and Little India.
11 April
Malaysia:

Kuantan
13 April
Cambodia:

Sihanoukville
The once sleepy backwater of Kompong Som, renamed after the former king Norodom Sihanouk, is the rising star of the Cambodian coast's burgeoning tourist industry. Here you'll find beautiful sandy beaches and a string of laid back islands that are still largely undeveloped.
15-16 April
Vietnam:

Ho Chi Minh City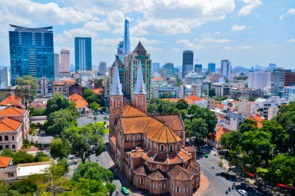 Saigon, as it was known then, was the capital of the South during the Vietnam War, and American-style capitalism has been embraced more enthusiastically here than in the North, with a clutch of shining skyscrapers standing as testament to Vietnam's surging economic growth.
18 April
Vietnam:

Da Nang
Da Nang is the largest city in central Vietnam, and was the site of a major US airbase during the Vietnam War. The main point of interest in the city itself is the excellent Cham Museum, while nearby attractions include Hoi An, the Marble Mountains and the imperial citadel of Hue.
19 April
China:

Sanya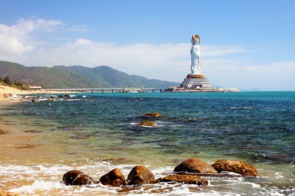 China is not usually associated with beach holidays, but the island of Hainan, billed as 'China's Hawaii', aims to challenge those preconceptions. It's fair to say that there's still a fair way to go, but the beaches around Sanya are pleasant enough, and the rapidly developing skyline is a sight in itself.
21-22 April
Hong Kong SAR China:

Hong Kong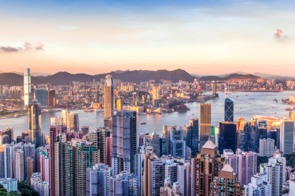 Hong Kong is a striking mix of ancient and modern, Chinese and British, and there is a lot more to the city than just skyscrapers and high finance. It's also a fantastic destination for foodies, a melting pot of culinary influences from around Asia and beyond.
25 April
Taiwan:

Keelung (Taipei)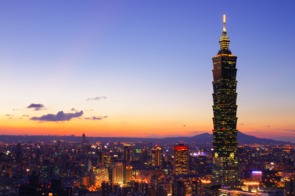 Keelung is a fairly unremarkable port city close to Taiwan's capital, Taipei. The city is best known for its night market, where a mouthwatering array of food is on offer in an atmospheric setting. Otherwise, you are best off heading for Taipei if you want to prolong your stay on the island.
26 April
Japan:

Ishigaki Island
Ishigaki is the most developed of the Yaeyama islands, an idyllic tropical archipelago located closer to Taiwan than mainland Japan. The offshore coral reefs make this a popular spot for diving and snorkelling, while the jungle interior offers some great hiking opportunities.
28 April
China:

Shanghai
Booming Shanghai has long been China's most outward-looking, cosmopolitan city, as evidenced by the fascinating mixture of European and Oriental architecture. The Bund, a riverfront promenade flanked by grand colonial era buildings, is the city's most famous thoroughfare, while the Pudong financial district lights up the city skyline at night with its futuristic towers.
29 April
China:

Zhujiajian
1 May
China:

Yantai
The laid back coastal city of Yantai is situated on the Shandong Peninsula, across the Yellow Sea from Dalian. Although the city is a centre for high-tech industry, it's also a popular beach resort, and sits at the heart of China's most important wine producing region.
2 May
China:

Dalian
Dalian is an eminently liveable city on the Yellow Sea coast, blessed with a pleasant climate, excellent beaches and a noticeable lack of pollution compared to many Chinese cities. At the centre of Dalian is the vast Xinghai Square, the biggest in the world at a mind boggling 1,760,000 square metres.
3-4 May
China:

Beijing (Tianjin)
Home to 11 million people and an astonishing six UNESCO World Heritage Sites, Beijing is an exhilarating introduction to China's distinctive history, society and culture. Feast your eyes on the majestic Forbidden City and the Summer Palace, along with spectacular modern architecture such as the iconic Bird's Nest Stadium.
6-7 May
South Korea:

Incheon (Seoul)
Incheon serves as a transport hub for Seoul, South Korea's captivating capital. Seoul is a dynamic metropolis where you can still find tea shops and temples amongst the skyscrapers and neon signs, and the culinary scene is superb, from street food to world class haute cuisine.
9 May
South Korea:

Busan
Busan is South Korea's second biggest city and one of the world's busiest container ports, but it's an easygoing place with a discernibly different character to Seoul. Haeundae beach is a popular summer holiday destination for Koreans, while the pungent Jagalchi market sells every type of fish and sea creature imaginable.
11-13 May
Japan:

Kanazawa, Sakaiminato, Kita-Kyushu
14 May
Japan:

Hiroshima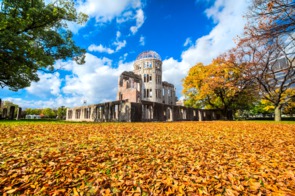 On 6 August 1945 the world witnessed the terrifying power of nuclear weapons for the first time, unleashed on the unsuspecting Japanese city of Hiroshima. The modern city's sobering Peace Memorial Park commemorates that fateful day, which left more than 140,000 dead.
15 May
Japan:

Takamatsu
The laid back port city of Takamatsu sits on the north coast of Shikoku, the smallest of Japan's major islands, and is home to the beautifully designed Ritsurin Koen, one of Japan's most famous historical gardens.
16 May
Japan:

Kobe
Small in size and cosmopolitan in its outlook, Kobe is a thoroughly pleasant city with a long and distinguished history as one of Japan's main trading ports. Kobe's past as a commercial hub is reflected in its architecture, with a number of unusually European-looking houses, as well as a charming, if slightly touristy, Chinatown.
20 May
Japan:

Otaru
The charming port town of Otaru has a notable history, playing an important role in the herring trade during the 19th century, and this is reflected in the stone warehouses alongside the picturesque canal.
24 May
Russia:

Petropavlovsk-Kamchatsky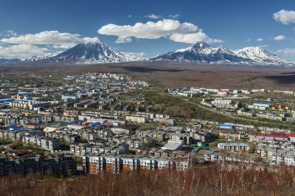 Petropavlovsk is the main city on Russia's remote Kamchatka peninsula, a hardy place where bleak Soviet tower blocks stand in the shadow of giant volcanoes. It's a spectacular setting, and the city serves as the main gateway for exploring Kamchatka's otherworldly landscapes and incredible wildlife.
30 May
United States:

Kodiak
Kodiak is known as Alaska's 'Emerald Isle' thanks to the lush green countryside, a landscape crisscrossed by gushing salmon-filled streams that provides a home to around 3,000 Kodiak bears, the world's largest. Ships dock in Kodiak city, an important fishing port with a fascinating Russian heritage.
1 June
United States:

Glacier Bay
2 June
United States:

Sitka
Sitka was founded by Russian fur traders in 1799 as the city of New Archangel, and there is still a discernible Russian influence here, including the distinctive St Michael's Orthodox Cathedral. The town also enjoys spectacular natural surroundings, facing the Pacific Ocean and dramatic Mount Edgecumbe.
3 June
United States:

Wrangell
Back in its 19th century heyday Wrangell was a lawless gold rush town, and it's still a little rough around the edges, but it's also a very welcoming place, ideal for exploring the surrounding Alaskan wilderness. Take a trip to the nearby Anan Wildlife Observatory for the chance to see black and brown bears at close proximity.
4 June
United States:

Ketchikan
Ketchikan is a great introduction to Alaska's natural attractions, situated at the foot of towering Deer Mountain and within easy reach of the Misty Fjords. The colourful wooden buildings of Creek Street, the old red light district, are a reminder of Ketchikan's former status as a rough and ready frontier town; these days, things are rather more civilised!
6 June
Arriving in Vancouver
Cosmopolitan Vancouver is a city that rewards exploration, an eminently liveable place and an easy gateway to the natural beauty of British Columbia. The culinary scene here is a particular draw, with seafood galore and some fantastic Asian restaurants, and the city has also been at the forefront of the craft beer movement. Verdant Stanley Park is a favourite of locals and visitors alike, while Kitsilano's beaches and wooden houses are wonderfully picturesque. Cultural attractions tend to be on a smaller scale than you'd expect from a city of this size, but the thrill of stumbling across one of Vancouver's quirky little galleries is all part of the city's appeal.
Don't miss
Grouse Mountain – just minutes from the centre, and reached via the Grouse Mountain Skyride, a one-mile aerial journey for amazing panoramic views of the city, sea and surrounding mountains.
Your home from home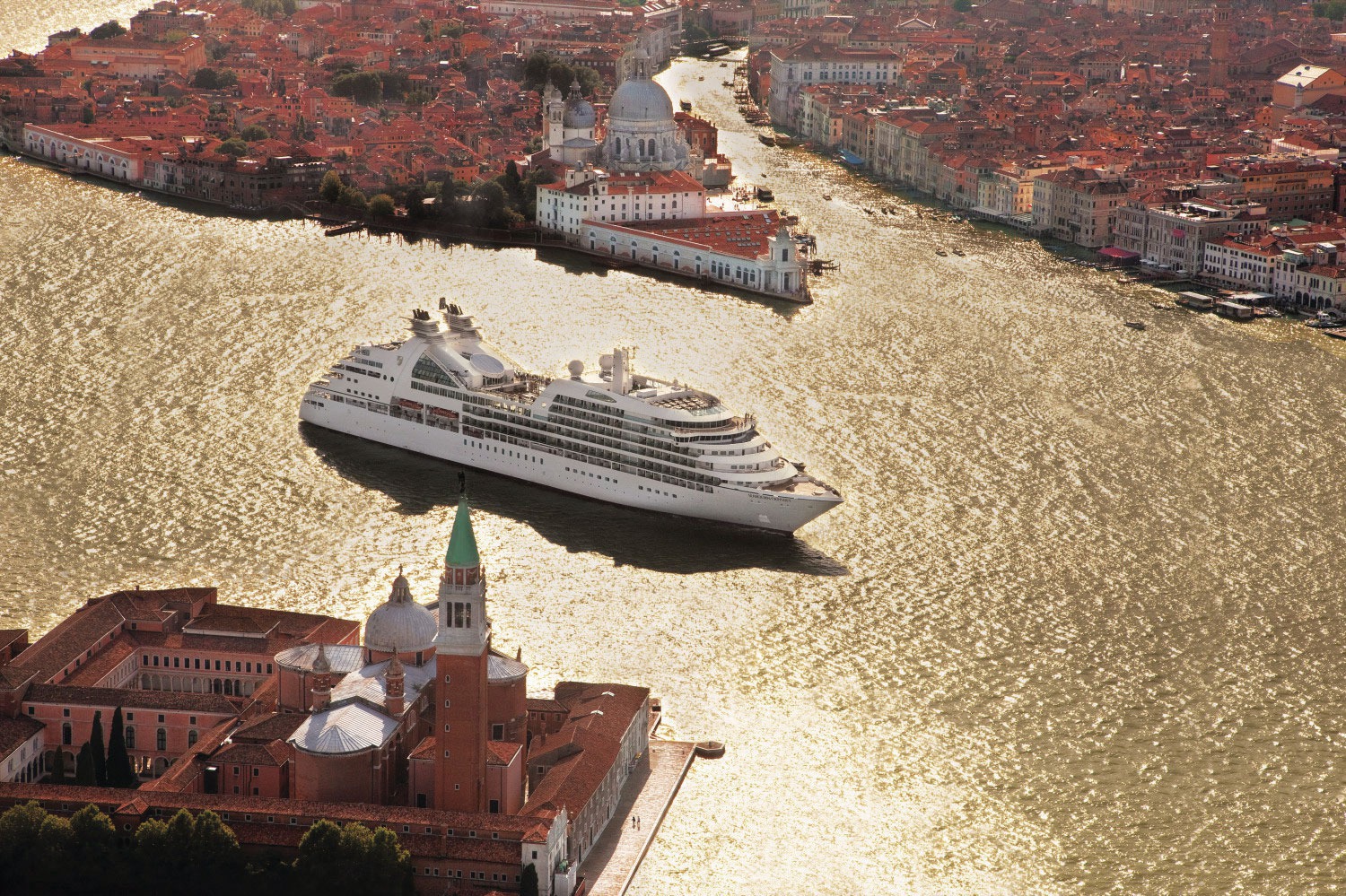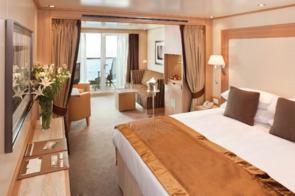 Any one of Seabourn's lovely little trio of spacious and elegant sisters is the perfect choice for a combination of contemporary style and traditional expert hospitality.
What we love
When Seabourn built Odyssey, Sojourn and Quest, over a period of just three years, we were delighted. Not only because each one is beautiful, but also because their similarity means that they are interchangeable, enabling you to travel all over the world in a familiar environment.
Capacity
458 Guests
Crew
330 International Staff
Style
The contemporary décor appeals to a sophisticated and cosmopolitan crowd. With lots of outside space, you can enjoy an al fresco experience if you choose.
Inclusions

All meals in all restaurants including room service
Open bar policy throughout the ship
On board entertainment and lecture programme
Extensive spa and fitness facilities
Programme of daytime activities
Gratuities

YEAR BUILT

Odyssey 2009, Sojourn 2010, Quest 2011
Last Refurbishment
Odyssey 2017, Sojourn 2017, Quest due 2018
TONNAGE
32,000 grt
Length
650 feet
Breadth
84 feet
Cruising Speed
19 knots
More about Seabourn Sojourn
Tailor-make your trip
Ways to make it better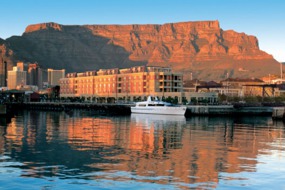 Where to stay in Cape Town
There are some great hotels to choose from, but at Mundy we especially like the Cape Grace on the waterfront.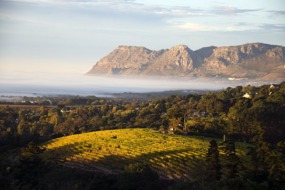 Extend your stay in South Africa
Take a wine tour to Stellenbosch and Franschhoek for tastings, beautiful countryside and great food.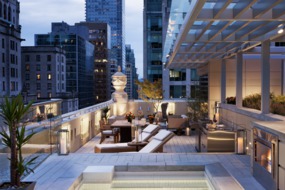 Our favourite hotel in Vancouver
If you're not committed to the waterfront where the ships come in, we love the Rosewood Hotel Georgia.
Stay a little longer in Canada
If you've time, set aside a couple of days to travel to Knight Inlet Lodge for bear viewing.