Journey Type
Sailing from China
23 February
Setting sail from Shanghai
Shanghai has long been China's most outward-looking, cosmopolitan city, as evidenced by the fascinating mixture of European and Oriental architecture. The Bund, a riverfront promenade flanked by grand colonial era buildings, is the city's most famous thoroughfare, while the Pudong financial district lights up the city skyline at night with its futuristic towers. Shanghai's restaurant scene is thriving like never before, with a number of Michelin-starred chefs setting up shop here, while Nanjing Road is the place to head for a spot of retail therapy, with its shiny shopping malls and luxury boutiques.
Don't miss
Walking along the Bund as the sun rises, watching the locals practise Tai Chi. Magic.
26-27 February
China:

Beijing (Tianjin)
Home to 11 million people and an astonishing six UNESCO World Heritage Sites, Beijing is an exhilarating introduction to China's distinctive history, society and culture. Feast your eyes on the majestic Forbidden City and the Summer Palace, along with spectacular modern architecture such as the iconic Bird's Nest Stadium.
1-2 March
Japan:

Kita-Kyushu
South Korea:

Seogwipo
5 March
Hong Kong SAR China:

Hong Kong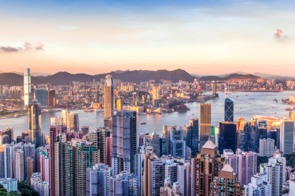 Hong Kong is a striking mix of ancient and modern, Chinese and British, and there is a lot more to the city than just skyscrapers and high finance. It's also a fantastic destination for foodies, a melting pot of culinary influences from around Asia and beyond.
7 March
Vietnam:

Nha Trang
Nha Trang is Vietnam's premier beach destination, on a stunning bay dotted with idyllic islands. The main attraction is the laid back seaside atmosphere, but there are also a few noteworthy cultural sites, including the ancient Po Nagar Cham Towers, which were built between the 7th and 12th centuries.
8 March
Vietnam:

Ho Chi Minh City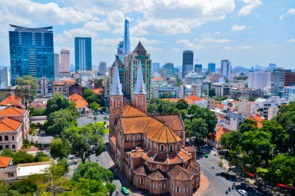 Saigon, as it was known then, was the capital of the South during the Vietnam War, and American-style capitalism has been embraced more enthusiastically here than in the North, with a clutch of shining skyscrapers standing as testament to Vietnam's surging economic growth.
10-11 March
Singapore:

Singapore
Singapore's heritage as an important trading post means that there is a real cultural mix, with four official languages: English, Chinese, Malay and Tamil. Step away from the gleaming towers and you'll find yourself transported into another world amongst the intoxicating streets of Chinatown and Little India.
12 March
Malaysia:

Kuala Lumpur (Port Kelang)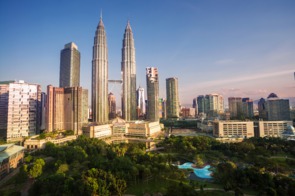 Malaysia's capital is a hot and humid cultural melting pot, defined by its distinctive Malay, Chinese and Indian communities. The dazzling Petronas Towers are KL's most recognisable landmark, while at street level you'll find temples and mosques, elegant colonial buildings and bustling markets.
13 March
Malaysia:

Langkawi
Laid-back Langkawi boasts some of Malaysia's finest beaches, and it's a place where the traditional kampung (village) way of life survives in spite of the island's development as a tourist destination. It's also a popular spot for snorkelling and scuba diving thanks to the clarity of the surrounding waters.
14 March
Malaysia:

Penang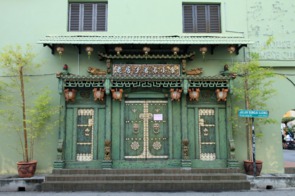 The Malaysian island of Penang is a fascinating blend of East and West, far more than just a beach destination. Lovely Georgetown, a UNESCO World Heritage Site, is home to British colonial architecture, crumbling Chinese shophouses and incense-perfumed temples.
17 March
India:

Chennai
Chennai, still commonly known by its old name of Madras, is India's fourth largest city and the capital of Tamil Nadu. Although the city can be noisy, congested and uncomfortably hot, it's also home to some interesting colonial architecture, a diverse population and a long marina and beach where local tourists congregate for a paddle in the Bay of Bengal.
20 March
India:

Kochi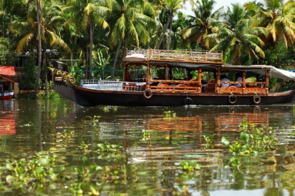 The port of Kochi, commonly known as Cochin, occupies a strategic location on India's Malabar Coast, and its history as a trading hub is reflected in the blend of European, Chinese and Arabian influences. It's also the gateway to the idyllic Kerala Backwaters, which are best appreciated on a houseboat cruise.
24 March
United Arab Emirates:

Abu Dhabi
The UAE's gleaming capital gives Dubai a run for its money in terms of extravagant excess, an ever-multiplying forest of skyscrapers looming over the golden sand and brilliant blue waters of the Gulf. Don't miss the shining white Sheikh Zayed Grand Mosque, one of the world's biggest.
25 March
United Arab Emirates:

Dubai
Amazing high rise buildings, extensive air-conditioned shopping malls and extraordinary man-made tourist attractions (such as indoor ski-slopes) abound in the glamorous city of Dubai, home to some of the most glitzy and expensive hotels in the world.
28 March
Oman:

Salalah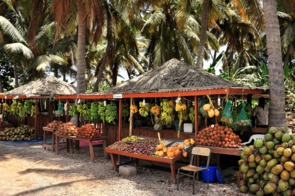 Salalah is Oman's second city, and the capital of the southern Dhofar region. Many visitors are surprised by the pleasant sub-tropical climate, which turns the city into an oasis of lush greenery during the 'khareef' (monsoon) season between June and September, and in many ways it's more reminiscent of Zanzibar than Muscat.
1 April
Jordan:

Aqaba
Aqaba is Jordan's principal beach resort, situated on the Red Sea coast close to the Israeli border. There is not an awful lot here in terms of sights; Aqaba's main attraction is the incredible diving, with crystal clear waters and some of the world's most spectacular coral reefs.
4 April
Cyprus:

Limassol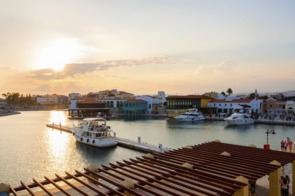 The buzzing city of Limassol is southern Cyprus' main port, an important commercial hub that overflows with bars, restaurants and tavernas. It's also home to a pleasant old town and medieval castle, and serves as an excellent base for exploring the nearby Troodos mountains.
7 April
Italy:

Rome (Civitavecchia)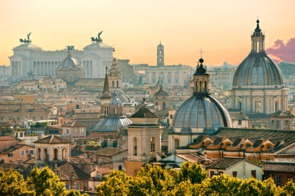 One of the world's great cities, Rome continues to dazzle and delight visitors with a potent mix of architectural marvels, continent-defining history and buzzing nightlife. The Colosseum, the Vatican and the Forum are among the big ticket items, with the crowds to match, though in truth you will find history around almost every corner.
9 April
Spain:

Barcelona
From the warren-like medieval streets of the Barri Gòtic to the fantastical modernist architecture of Antoni Gaudí, from the dizzy heights of Mount Tibidabo to the golden sands of Barceloneta, there's never a dull moment in Barcelona.
11 April
Portugal:

Lisbon
Spread across steep hillsides that overlook the Rio Tejo, Lisbon's colourful cityscape includes Gothic cathedrals, majestic monasteries and quaint museums. But for many the best times will be had wandering the narrow lanes of Lisbon's lovely backstreets, with their great local food, wine and music.
14 April
Arriving in Southampton
Southampton is the UK's leading port. Bustling modern cruise terminals, as well as wharfs and commercial harbours, line the waterfront, whilst the city itself is a fascinating mix of ancient and modern, with a picturesque old town, the original city walls still standing, and super-modern shopping centres and office complexes. On all corners you will see tributes to the city's rich history and maritime heritage. Henry V marched his troops through the Westgate on his way to the battle of Agincourt, The Mayflower sailed from here with a cargo of settlers to the New World, and the Titanic started her fateful voyage here.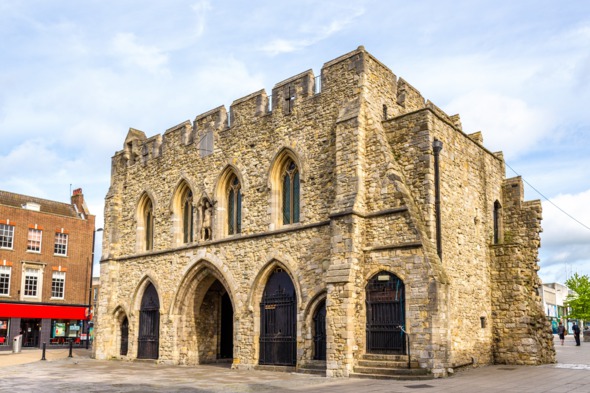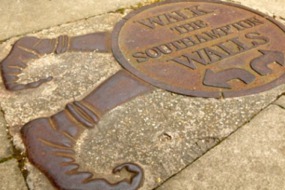 Our tip
Get a copy of the Old Town Walk map from the tourist information centre, a perfect (and free!) way to explore Southampton at a leisurely pace.
Your home from home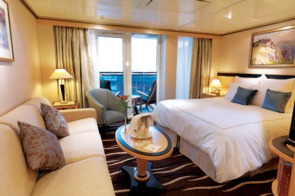 Queen Mary 2 is Cunard's most magnificent ocean liner and the flagship of the fleet.
What we love
Modern features combined with traditional and elegant décor reminiscent of the golden age of cruising helps create an unforgettable journey particularly when sailing past the Statue of Liberty into New York. We particularly like the excellent Queens Grill accommodation which offers additional space and access to the exclusive Queens Grill restaurant, along with dedicated lounges and deck areas.
Capacity
2,620 Guests
Crew
1,253 International Staff
Style
Traditionally formal cruising with the evening attire always expected to be refined even on 'informal' evenings.
Inclusions

Meals in the main restaurants
Traditional afternoon tea
Soft drinks, tea and specialty coffee
All onboard entertainment
Unlimited use of the Fitness Centre
More about Queen Mary 2
Tailor-make your trip
Ways to make it better
Where to stay in Shanghai
So many fabulous hotels to choose from, but we would go for the Peninsula on the Bund.
Another side to Shanghai
Wander the Yuyuan Gardens with its serene fish ponds, pretty pagodas and enjoy a rest from the crowds at the Mid-Lake Pavilion Teahouse, reached by a zigzag causeway designed to stop evil spirits.
Overnight in Southampton
Stay at the Pig in the Wall, stylish with great food. Very small so book early.
Day trips from Southampton
Visit historic Winchester, home to King Arthur's Round Table, the Great Hall and Winchester Cathedral.