Journey Type
Sailing from United States
3 January
Setting sail from New York
The Big Apple is one of the world's most iconic, cosmopolitan cities, a place that everyone should visit at least once in their lifetime. From the lofty heights of the Manhattan skyscrapers to the hipster hangouts of resurgent Brooklyn, New York City buzzes with energy and excitement, and there's never been a better time to visit. Cultural highlights include the Museum of Modern Art (MoMA), the Lincoln Center for Performing Arts and the theatres of Broadway, and the culinary scene is arguably the most exciting in the US, with an ever-changing smorgasbord of innovative restaurants, pop-ups and fashionable street food trucks.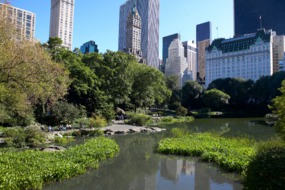 Don't miss
Strolling round Central Park, no matter what time of year, is a delight. A welcome haven of nature for tourists and locals alike.
10 January
United Kingdom:

Southampton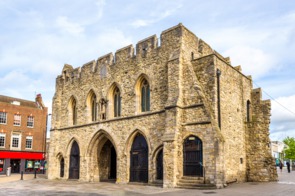 Southampton is the UK's leading port. Bustling modern cruise terminals, as well as wharfs and commercial harbours, line the waterfront, whilst the city itself is a fascinating mix of ancient and modern, with a picturesque old town, the original city walls still standing, and super-modern shopping centres and office complexes
13 January
Portugal:

Lisbon
Spread across steep hillsides that overlook the Rio Tejo, Lisbon's colourful cityscape includes Gothic cathedrals, majestic monasteries and quaint museums. But for many the best times will be had wandering the narrow lanes of Lisbon's lovely backstreets, with their great local food, wine and music.
16 January
Italy:

Naples
The UNESCO World Heritage-listed centre of Naples rewards exploration, and in addition to the many cultural treasures waiting to be unearthed Neapolitans are rightly proud of their food; this is where you'll find the best pizza in Italy. The city also acts as a gateway to the fascinating remains of Pompeii and Herculaneum, and the beautiful Amalfi coast.
19-20 January
Israel:

Haifa
Haifa is Israel's third city, a bustling and multicultural place where six different faiths live side by side. The city is the spiritual centre of the Baha'i Faith, and the beautiful Baha'i Gardens are a must-see. Many cruise visitors opt to skip Haifa and take an excursion to Jerusalem and Bethlehem, two to three hours' drive away.
23 January
Jordan:

Aqaba
Aqaba is Jordan's principal beach resort, situated on the Red Sea coast close to the Israeli border. The main attraction in Aqaba itself is the incredible diving, though many visitors will choose to instead use the port as a jumping off point for the 'Rose City' of Petra and the desert landscapes of Wadi Rum.
30-31 January
United Arab Emirates:

Dubai
Amazing high rise buildings, extensive air-conditioned shopping malls and extraordinary man-made tourist attractions (such as indoor ski-slopes) abound in the glamorous city of Dubai, home to some of the most glitzy and expensive hotels in the world.
1 February
Oman:

Muscat
Oman's capital is low-rise and laid back, a far cry from the towering bling of Dubai and Abu Dhabi. Take a stroll along the waterfront Corniche promenade, soak up the sun on one of the excellent beaches, or explore the mosques and forts of the atmospheric old quarter.
5 February
Sri Lanka:

Colombo
Colombo may be a little chaotic, but there is plenty to recommend Sri Lanka's colourful capital. Faded colonial architecture and beautiful Buddhist temples hint at the city's considerable history, while the excellent restaurants, lively bars and characterful streets provide the perfect introduction to contemporary Sri Lankan culture.
9 February
Thailand:

Phuket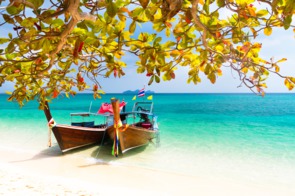 As well as a plethora of luxury resorts, Phuket has a charming old town replete with pretty Sino-Portuguese architecture, and acts as a jump-off point for exploring nearby islands and coastline. Koh Phing Pan, better known as James Bond Island, and Ko Phi Phi are breathtakingly beautiful, as are the limestone formations that surround Krabi.
10 February
Malaysia:

Penang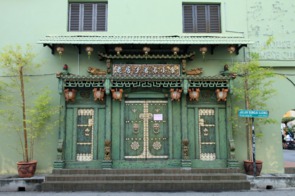 The Malaysian island of Penang is a fascinating blend of East and West, far more than just a beach destination. Lovely Georgetown, a UNESCO World Heritage Site, is home to British colonial architecture, crumbling Chinese shophouses and incense-perfumed temples.
11 February
Malaysia:

Kuala Lumpur (Port Kelang)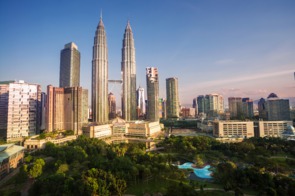 Malaysia's capital is a hot and humid cultural melting pot, defined by its distinctive Malay, Chinese and Indian communities. The dazzling Petronas Towers are KL's most recognisable landmark, while at street level you'll find temples and mosques, elegant colonial buildings and bustling markets.
12-13 February
Singapore:

Singapore
Singapore's heritage as an important trading post means that there is a real cultural mix, with four official languages: English, Chinese, Malay and Tamil. Step away from the gleaming towers and you'll find yourself transported into another world amongst the intoxicating streets of Chinatown and Little India.
15 February
Vietnam:

Ho Chi Minh City
Saigon, as it was known then, was the capital of the South during the Vietnam War, and American-style capitalism has been embraced more enthusiastically here than in the North, with a clutch of shining skyscrapers standing as testament to Vietnam's surging economic growth.
16 February
Vietnam:

Nha Trang
Nha Trang is Vietnam's premier beach destination, on a stunning bay dotted with idyllic islands. The main attraction is the laid back seaside atmosphere, but there are also a few noteworthy cultural sites, including the ancient Po Nagar Cham Towers, which were built between the 7th and 12th centuries.
18-19 February
Hong Kong SAR China:

Hong Kong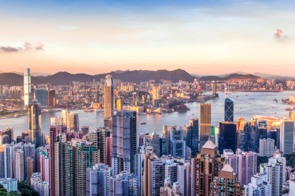 Hong Kong is a striking mix of ancient and modern, Chinese and British, and there is a lot more to the city than just skyscrapers and high finance. It's also a fantastic destination for foodies, a melting pot of culinary influences from around Asia and beyond.
23 February
Indonesia:

Bitung (Sulawesi)
26 February
Australia:

Darwin
More of a large town than a city, Darwin is less about what's contained within the city limits and more about the huge expanse of wild landscape that's outside it. Closer to Jakarta than Sydney, the city really does feel remote in its tropical perch.
1 March
Australia:

Airlie Beach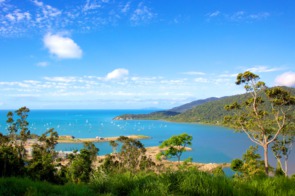 The lively town of Airlie Beach is backpacker central, and serves as a transport hub for the many offshore attractions of the east coast. From here you can take a trip out to snorkel on the Great Barrier Reef, or visit the stunning tropical beaches of the nearby Whitsunday Islands.
3 March
Australia:

Brisbane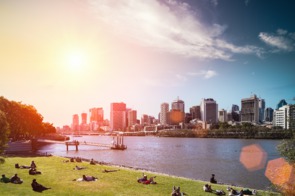 Brisbane has plenty of shopping malls and, with great weather, a fantastic café culture. Amongst the steel and glass skyscrapers are some interesting historic buildings, and with plenty surrounding the city there's enough on offer to make for an interesting short stay.
5-6 March
Australia:

Sydney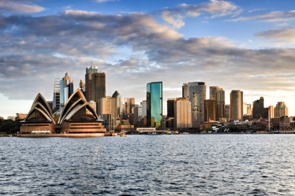 One or our favourite cities in the world, we love pretty much everything about Sydney. Offering outdoor living at its best, the city is known for the excellent beaches but offers so much more, including a thriving and varied food scene inspired by Asian and European flavours.
8 March
Australia:

Melbourne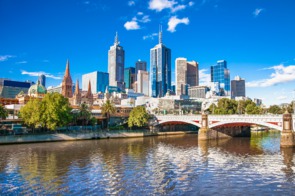 Culturally sophisticated and fashionably hip, Melbourne combines edgy street art with gold rush era architecture while offering excellent restaurants and top museums. If you have time, check out some of Victoria's other attractions, including the beautiful 12 Apostles and the excellent wines of the Yarra Valley.
10 March
Australia:

Adelaide
Residents of Adelaide still take pride in the fact that their city was freely settled rather than founded as a penal colony, and the city traditionally had a reputation as a stuffy and pious sort of place. Adelaide has moved on, however, and these days it's a thriving cultural hub with a superb culinary scene.
13 March
Australia:

Busselton
Situated to the south of Perth on the west coast of Australia, the seaside town of Busselton is the gateway to the Margaret River wine region. Situated on the sandy shores of Geographe Bay, the town is best known for its remarkable wooden jetty, which stretches over a mile out to sea.
14 March
Australia:

Fremantle (Perth)
The capital of Western Australia, Perth sits in glorious isolation on the shores of the Indian Ocean, where the Swan River meets the sea. Laid back and relaxed, this must be one of the most easy-going capital cities in the world, with everything within easy reach.
22 March
Mauritius:

Port Louis
The lovely island of Mauritius in the Indian Ocean is striking in the contrasts between its mountainous backdrop and beautiful white sand beaches. The capital Port Louis, on the northwest coast, dates back to 1735 and is a busy administrative centre, packed with office workers during the day.
23 March
Réunion:

Réunion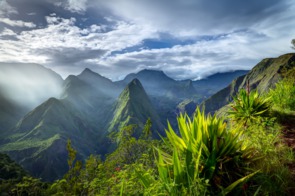 The Indian Ocean island of Réunion is home to an intoxicating cultural mix of French, African and Asian influences. The lush landscape of spectacular lakes and rugged mountains has been shaped by volcanic activity, and the smouldering Piton de la Fournaise is one of the world's most active volcanoes.
27 March
South Africa:

Durban
Durban is a real melting pot; not only does the city feel more authentically African than Cape Town, it's also home to a large Indian community that lends the city a distinctly Asian flavour. The lovely waterfront promenade was revamped for the 2010 World Cup, and the beach is a popular destination for domestic tourists.
29 March
South Africa:

Port Elizabeth
Port Elizabeth is home to some nice beaches and a handful of interesting buildings, but it is perhaps not the most exciting city on the Sunshine Coast. There are plenty of things to see and do in the surrounding area, however, and we highly recommend a day trip to the fantastic Addo Elephant Park.
31 March - 2 April
South Africa:

Cape Town
Cape Town is a magical, multicultural city where Africa meets a European-style cosmopolitan atmosphere, creating a vibrant melting pot of cultures and religions. With flat-topped Table Mountain soaring above the city, beautiful natural landscapes, and gardens within the city, you never feel far from nature here.
4 April
Namibia:

Walvis Bay
Walvis Bay is situated on the edge of a tidal lagoon, sheltered from the Atlantic by a long sand spit. This important wetland area is famous for its birdlife, home to one of southern Africa's largest flamingo colonies, and it's a short drive to the city of Swakopmund, known for its quirky German colonial architecture.
13 April
Canary Islands:

Santa Cruz de Tenerife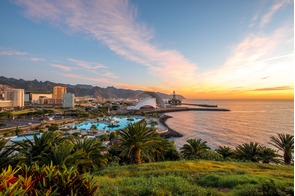 Situated on Tenerife's north eastern shore, the island's capital is a busy port that serves mostly as a gateway to the popular south west coast and the spectacular volcanic landscapes of the island's interior.
14 April
Portugal:

Funchal
Funchal, Madeira's bustling capital, tumbles down a dramatic hillside towards a beautiful sweeping bay. Highlights include colourful markets, wine lodges and the spectacular cable car ride up to the village of Monte, home of the famous toboggan run.
18 April
United Kingdom:

Southampton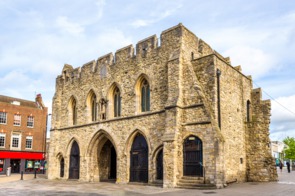 Southampton is the UK's leading port. Bustling modern cruise terminals, as well as wharfs and commercial harbours, line the waterfront, whilst the city itself is a fascinating mix of ancient and modern, with a picturesque old town, the original city walls still standing, and super-modern shopping centres and office complexes
25 April
Arriving in New York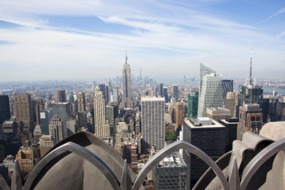 Our tip
Head to the 'Top of the Rock' at the Rockefeller Centre, for views rivalling those at from the observation platform of the Empire State Building, but without the crowds.
Your home from home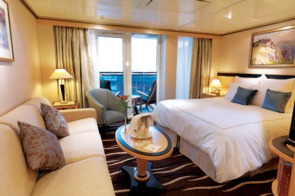 Queen Mary 2 is Cunard's most magnificent ocean liner and the flagship of the fleet.
What we love
Modern features combined with traditional and elegant décor reminiscent of the golden age of cruising helps create an unforgettable journey particularly when sailing past the Statue of Liberty into New York. We particularly like the excellent Queens Grill accommodation which offers additional space and access to the exclusive Queens Grill restaurant, along with dedicated lounges and deck areas.
Capacity
2,620 Guests
Crew
1,253 International Staff
Style
Traditionally formal cruising with the evening attire always expected to be refined even on 'informal' evenings.
Inclusions

Meals in the main restaurants
Traditional afternoon tea
Soft drinks, tea and specialty coffee
All onboard entertainment
Unlimited use of the Fitness Centre
More about Queen Mary 2
Tailor-make your trip
Ways to make it better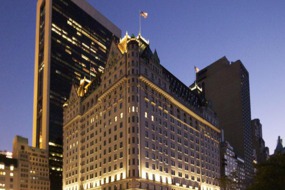 Stay a few more nights in New York
There are just so many hotels to choose from, but we recommend The Plaza Hotel on Fifth Avenue next to Central Park.
See New York in style
Take to the air on a helicopter sightseeing trip of Manhattan Island, the best way to see the city's skyline.