Journey Type
Sailing from United States
21 January
Setting sail from Fort Lauderdale
These days Fort Lauderdale is a sophisticated place awash with upmarket hotels and excellent restaurants. The glorious weather and swathes of golden beach are still a huge draw, but there are also plenty of cultural attractions, such as the Museum of Art and the Museum of Discovery and Science. The city also boasts 300 miles of navigable waterways and canals, meaning there's plenty of space for the resident millionaires to park their yachts, and the cruise port is one of the busiest in the world.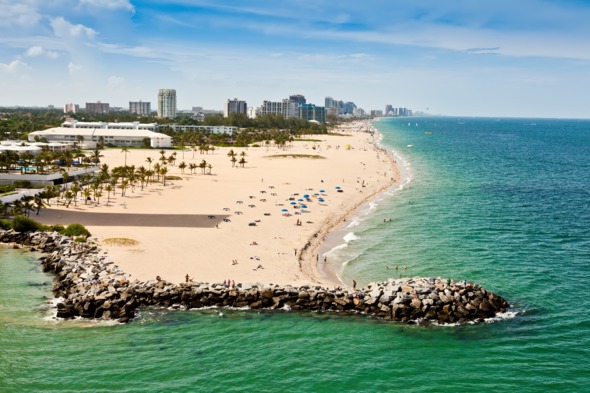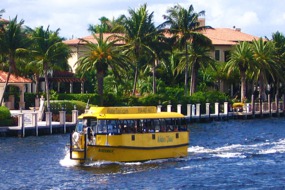 Our tip
A great way to see Fort Lauderdale is on the hop on hop off water taxi tour – a one day pass gives you unlimited travel and it's a great way to sightsee as well as to get around.
24 January
Aruba:

Oranjestad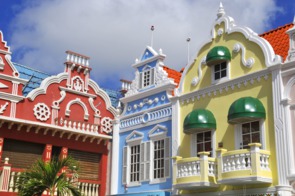 The tiny Dutch Caribbean island of Aruba, located just off the coast of Venezuela, lies outside of the hurricane belt, meaning it enjoys a largely dry climate, and boasts some of the best beaches in the region, if not the world.
26 January
Colombia:

Cartagena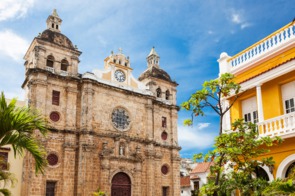 Cartagena was founded by Spanish conquistadors in 1533, and the beautifully preserved centre is a real highlight of Colombia's Caribbean coast. The walled old town, the Ciudad Amurallada, is a camera-friendly collection of cobbled streets and colourful, colonial-era buildings.
29 January
Costa Rica:

Puntarenas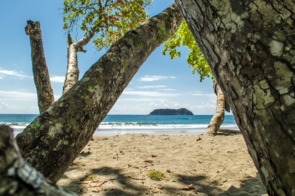 Situated on a peculiarly shaped peninsula on the Gulf of Nicoya, Puntarenas is a popular weekend beach destination for residents of Costa Rica's capital, San José. The port itself is not pretty, but the beachfront Paseo de los Turistas is a nice place to relax with a drink or enjoy a seafood lunch.
30 January - 1 February
At sea
2 February
Mexico:

Cabo San Lucas
The sister towns of Cabo San Lucas and San José del Cabo sit at the tip of Mexico's Baja California peninsula. The towns themselves are mostly given over to luxury hotels and boisterous nightlife, but the surrounding landscape is characterised by arid arroyos, bristly cacti and rocky coastal outcrops.
5-6 February
United States:

San Francisco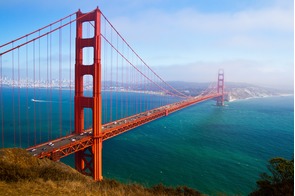 Renowned for its food, its misty mornings and its vertiginous streets, cosmopolitan San Francisco is quite unlike any other American city. Highlights include the iconic Golden Gate Bridge, the delightful waterfront and the bohemian quarter of Haight Ashbury.
11 February
United States:

Honolulu
If the word Honolulu makes you think of deserted beaches and dusky maidens, think again! Despite its remote location in the North Pacific, Honolulu is busy busy, in particular the boisterous, touristy Waikiki beach.
17 February
Samoa:

Apia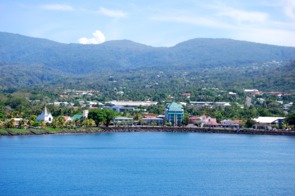 Apia is the capital of Samoa, situated on the north coast of the island of Upolu. Highlights include the colourful markets and Robert Louis Stevenson's former house, now a museum, though you may just want to use the city as a jumping off point for the beautiful beaches located further along the coast.
19 February
Tonga:

Nuku'Alofa
Nuku'Alofa, the 'Abode of Love', is the capital of Tonga, the last surviving Polynesian monarchy. The city's main attraction is the Royal Palace, an attractive wooden building dating back to 1867, while the island of Tongatapu offers wild beaches, cute villages and intriguing archaeological sites.
22 February
New Zealand:

Tauranga
Tauranga is the largest city on the Bay of Plenty, and is said to be one of the sunniest spots in the whole of New Zealand. There's a real boom town feel here, with new restaurants, bars and hotels opening all the time, and neighbouring Mount Maunganui is a popular beach destination.
23 February
New Zealand:

Auckland
Auckland offers a buzzing waterfront and a vibrant arts scene, and provides a fascinating introduction to New Zealand's proud cultural heritage. The centre is home to excellent shopping and a number of fantastic restaurants, and to the west is the city's oldest wine region.
24 February
New Zealand:

Bay of Islands
The beautiful Bay of Islands is scattered with some 150 undeveloped islands, an idyllic landscape of bright skies, secluded beaches and clear blue waters. The bay was also the site of the first permanent British settlement in New Zealand, and it was here that the Treaty of Waitangi was signed in 1840 between the British Crown and the Maori chiefs.
27-28 February
Australia:

Sydney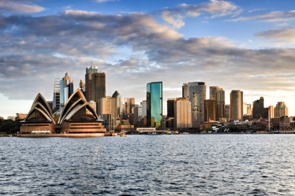 One or our favourite cities in the world, we love pretty much everything about Sydney. Offering outdoor living at its best, the city is known for the excellent beaches but offers so much more, including a thriving and varied food scene inspired by Asian and European flavours.
2 March
Australia:

Brisbane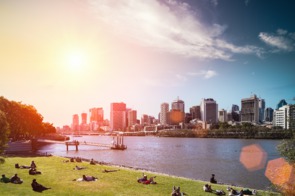 Brisbane has plenty of shopping malls and, with great weather, a fantastic café culture. Amongst the steel and glass skyscrapers are some interesting historic buildings, and with plenty surrounding the city there's enough on offer to make for an interesting short stay.
4 March
Australia:

Airlie Beach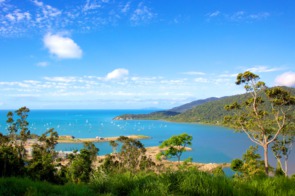 The lively town of Airlie Beach is backpacker central, and serves as a transport hub for the many offshore attractions of the east coast. From here you can take a trip out to snorkel on the Great Barrier Reef, or visit the stunning tropical beaches of the nearby Whitsunday Islands.
8 March
Australia:

Darwin
More of a large town than a city, Darwin is less about what's contained within the city limits and more about the huge expanse of wild landscape that's outside it. Closer to Jakarta than Sydney, the city really does feel remote in its tropical perch.
11 March
Indonesia:

Benoa (Bali)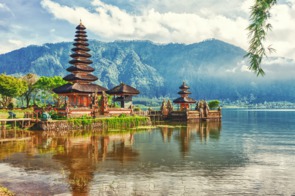 The beaches, spectacular volcanic scenery and lush green rice terraces lend Bali a natural beauty that seems to dovetail perfectly with the island's distinct Hindu culture, which adorns the landscape with stunning temples.
15 March
Vietnam:

Ho Chi Minh City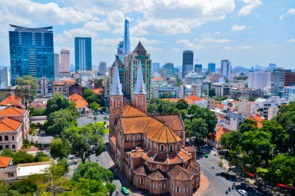 Saigon, as it was known then, was the capital of the South during the Vietnam War, and American-style capitalism has been embraced more enthusiastically here than in the North, with a clutch of shining skyscrapers standing as testament to Vietnam's surging economic growth.
16 March
Vietnam:

Nha Trang
Nha Trang is Vietnam's premier beach destination, on a stunning bay dotted with idyllic islands. The main attraction is the laid back seaside atmosphere, but there are also a few noteworthy cultural sites, including the ancient Po Nagar Cham Towers, which were built between the 7th and 12th centuries.
18-19 March
Hong Kong SAR China:

Hong Kong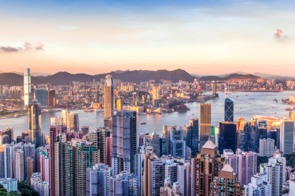 Hong Kong is a striking mix of ancient and modern, Chinese and British, and there is a lot more to the city than just skyscrapers and high finance. It's also a fantastic destination for foodies, a melting pot of culinary influences from around Asia and beyond.
21 March
Vietnam:

Chan May
24 March
Singapore:

Singapore
Singapore's heritage as an important trading post means that there is a real cultural mix, with four official languages: English, Chinese, Malay and Tamil. Step away from the gleaming towers and you'll find yourself transported into another world amongst the intoxicating streets of Chinatown and Little India.
25 March
Malaysia:

Kuala Lumpur (Port Kelang)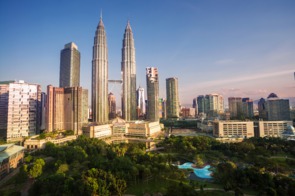 Malaysia's capital is a hot and humid cultural melting pot, defined by its distinctive Malay, Chinese and Indian communities. The dazzling Petronas Towers are KL's most recognisable landmark, while at street level you'll find temples and mosques, elegant colonial buildings and bustling markets.
29 March
Sri Lanka:

Colombo
Colombo may be a little chaotic, but there is plenty to recommend Sri Lanka's colourful capital. Faded colonial architecture and beautiful Buddhist temples hint at the city's considerable history, while the excellent restaurants, lively bars and characterful streets provide the perfect introduction to contemporary Sri Lankan culture.
30 March - 1 April
At sea
2 April
Seychelles:

Victoria (Mahé)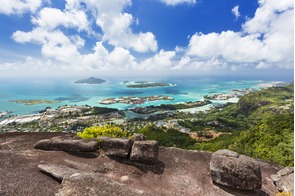 Mahé is the largest island in the Seychelles, home to the diminutive capital, Victoria, and 90% of the country's population. It's the quintessential tropical paradise, a sun-drenched landscape of granite mountains, lush jungle and heavenly white sand beaches.
5 April
Mauritius:

Port Louis
The lovely island of Mauritius in the Indian Ocean is striking in the contrasts between its mountainous backdrop and beautiful white sand beaches. The capital Port Louis, on the northwest coast, dates back to 1735 and is a busy administrative centre, packed with office workers during the day.
6 April
Réunion:

Réunion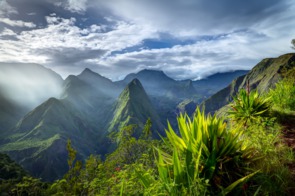 The Indian Ocean island of Réunion is home to an intoxicating cultural mix of French, African and Asian influences. The lush landscape of spectacular lakes and rugged mountains has been shaped by volcanic activity, and the smouldering Piton de la Fournaise is one of the world's most active volcanoes.
10 April
South Africa:

Port Elizabeth
Port Elizabeth is home to some nice beaches and a handful of interesting buildings, but it is perhaps not the most exciting city on the Sunshine Coast. There are plenty of things to see and do in the surrounding area, however, and we highly recommend a day trip to the fantastic Addo Elephant Park.
12-13 April
South Africa:

Cape Town
Cape Town is a magical, multicultural city where Africa meets a European-style cosmopolitan atmosphere, creating a vibrant melting pot of cultures and religions. With flat-topped Table Mountain soaring above the city, beautiful natural landscapes, and gardens within the city, you never feel far from nature here.
15 April
Namibia:

Walvis Bay
Walvis Bay is situated on the edge of a tidal lagoon, sheltered from the Atlantic by a long sand spit. This important wetland area is famous for its birdlife, home to one of southern Africa's largest flamingo colonies, and it's a short drive to the city of Swakopmund, known for its quirky German colonial architecture.
24 April
Canary Islands:

Las Palmas de Gran Canaria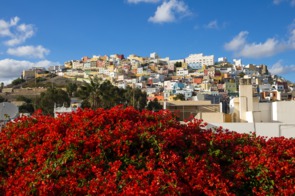 Said to have the world's most perfect climate, cosmopolitan Las Palmas is the capital of Gran Canaria and the largest city in the Canary Islands. The charming old quarter, La Vegueta, is where you'll find the city's most interesting colonial architecture, while beach fans should head for lovely Playa de las Canteras.
28 April
Arriving in Southampton
Southampton is the UK's leading port. Bustling modern cruise terminals, as well as wharfs and commercial harbours, line the waterfront, whilst the city itself is a fascinating mix of ancient and modern, with a picturesque old town, the original city walls still standing, and super-modern shopping centres and office complexes. On all corners you will see tributes to the city's rich history and maritime heritage. Henry V marched his troops through the Westgate on his way to the battle of Agincourt, The Mayflower sailed from here with a cargo of settlers to the New World, and the Titanic started her fateful voyage here.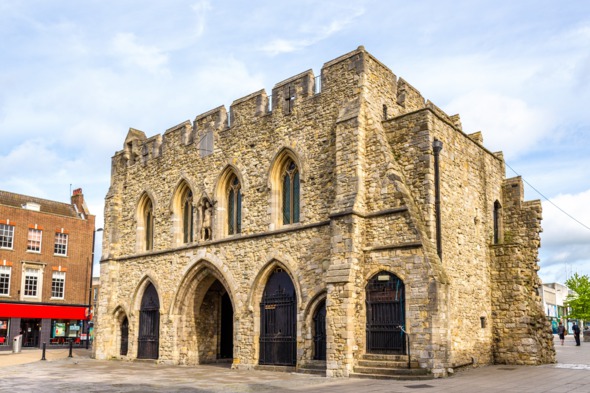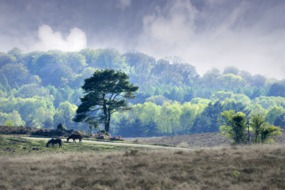 Don't miss
Just a short drive from Southampton is the magical New Forest with its quaint hamlets, historic towns and seaside villages. Look out for the ponies too.
Your home from home
Elegant and graceful, Cunard's Queen Victoria has an ambience evocative of the great liners of the past.
What we love
Modern features combined with traditional and elegant décor are reminiscent of the golden age of cruising. We particularly like the excellent Queens Grill accommodation which offers additional space and access to the exclusive Queens Grill and Princess Grill restaurants, along with dedicated lounges and deck areas.
Capacity
1,990 Guests
Crew
981 International Staff
Style
Traditionally formal cruising with the evening attire always expected to be refined even on 'informal' evenings.
Inclusions

Meals in the main restaurants
Traditional afternoon tea
Soft drinks, tea and specialty coffee
All onboard entertainment
Unlimited use of the Fitness Centre
More about Queen Victoria
Tailor-make your trip
Ways to make it better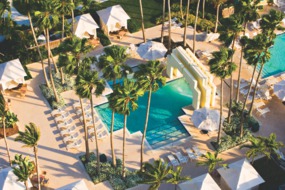 Overnight in Fort Lauderdale
The Hyatt Regency Pier 66 has been THE hotel of choice for cruise passengers for as long as we can remember.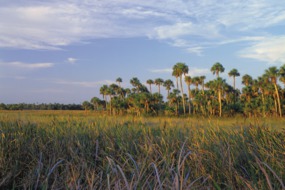 See more of Florida
Go out into the Florida Everglades and Sawgrass Recreation Park with native flora and fauna and reconstructed Seminole villages.
Overnight in Southampton
Stay at the Pig in the Wall, stylish with great food. Very small so book early.
Day trips from Southampton
Visit historic Winchester, home to King Arthur's Round Table, the Great Hall and Winchester Cathedral.