Journey Type
Cruise only (Please call for flight options)
25 January
Setting sail from Ushuaia
Ushuaia is sometimes described as 'the city at the end of the world', though its rugged beauty is far from apocalyptic. Perched on the ragged southern edge of Argentina, where the snow-capped Andes fall away into the churning sea, the city has a frontier town feel to it, and serves as the base for expeditions into the icy waters of Antarctica. There are also plenty of outdoor pursuits on offer here, including hiking, skiing and fishing, and the Tierra del Fuego National Park is home to spectacular scenery and wildlife including penguins, guanacos, sea lions and condors.
Don't miss
What can we say? You can't miss anything in the town, it's so small!
28 January
Antarctica:

Paradise Harbour
28 January
Antarctica:

Neko Harbour
Neko Harbour, situated on the west coast of the Antarctic Peninsula, is a spectacular bay surrounded by glaciers that regularly calve into the icy waters. Gentoo penguins and Weddell seals are a common sight here, and the only sign of human activity is a small unmanned refuge hut belonging to Argentina.
29 January
Antarctica:

Port Charcot
29 January
Antarctica:

Pléneau Island
Located at the southern end of the Lemaire Channel, Pléneau Island is the site of some spectacular iceberg scenery, and is also home to species including Gentoo penguins, Antarctic terns, south polar skuas and southern elephant seals.
30 January
Antarctica:

Port Lockroy
Port Lockroy was the site of the first permanent British base in the Antarctic, established in 1944 as part of a wartime mission known as Operation Tabarin. Today the former 'Base A' houses a museum and souvenir shop, as well as the world's most southerly post office, which means you can send a postcard home from Antarctica!
31 January
Antarctica:

Deception Island
Part of the South Shetland archipelago, Deception Island is a flooded volcanic caldera that forms one of the largest natural harbours in the world. The island was once a whaling station, and it's also an active volcano - the British Antarctic Survey base here was abandoned in 1969 following an eruption.
4 February
Arriving in Ushuaia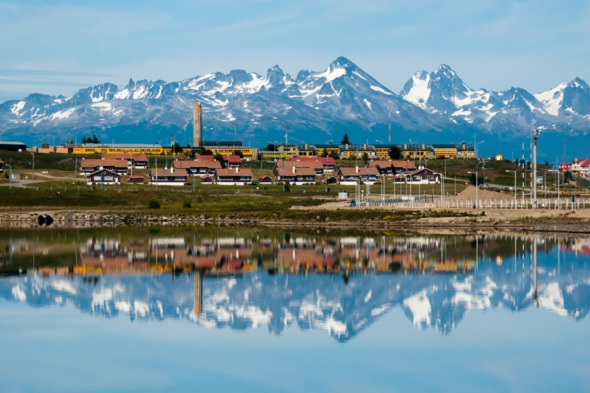 Our tip
You can finish off your cold weather shopping here, they have all the best stuff.
Your home from home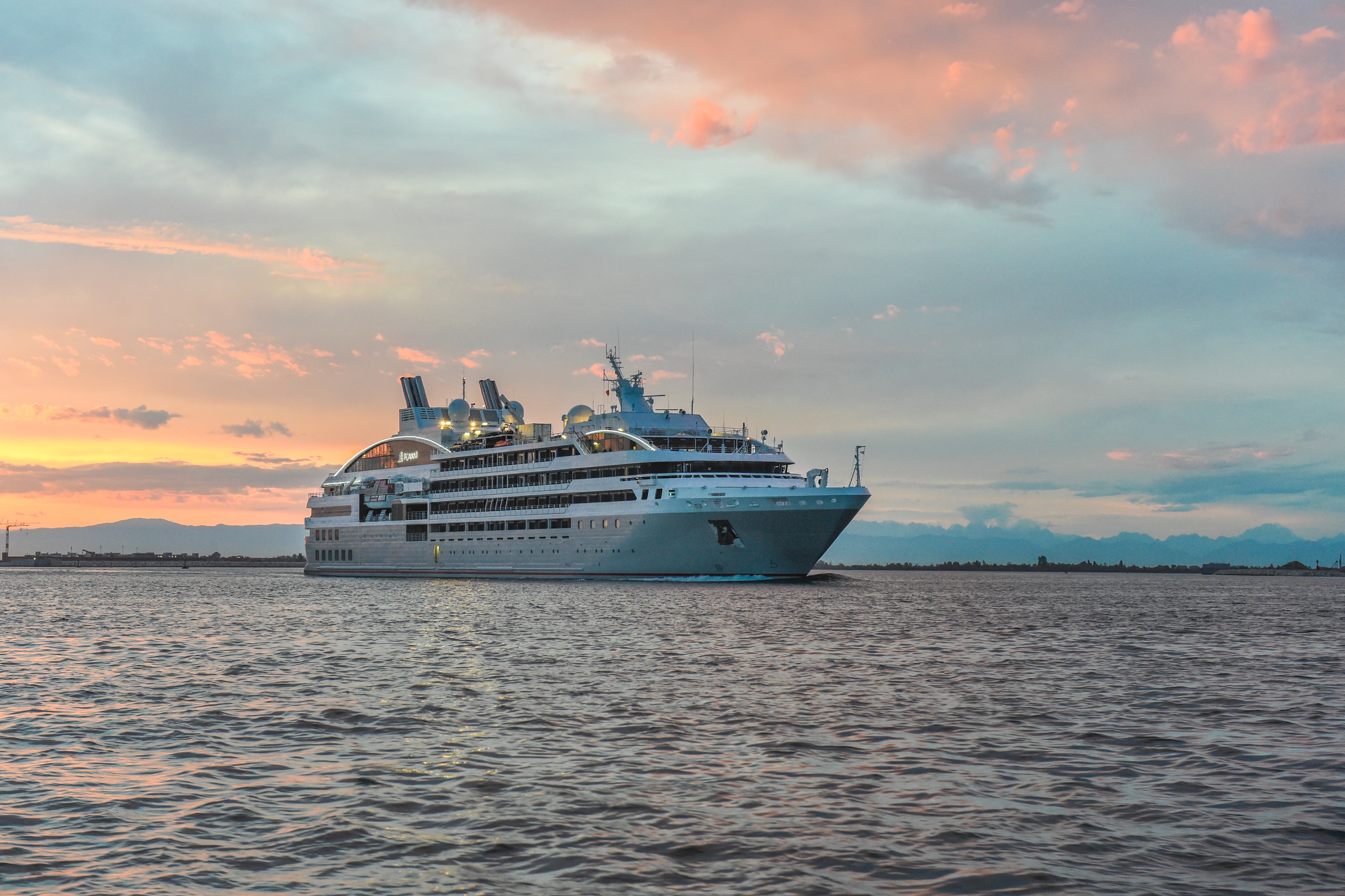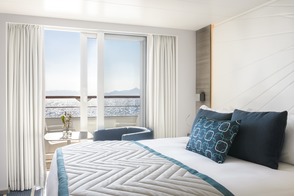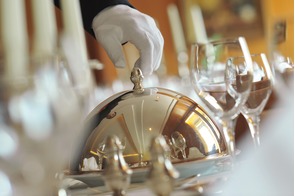 Sleek and stylish, Le Boréal, Le Soléal, L'Austral and Le Lyrial are wonderful small ships which blend luxury, intimacy with a discreet elegance and a tasteful décor.
What we love
The muted natural tones that make up the modern and minimalist interior of these excellent small ships are enhanced by playful splashes of colour which creates some of the most stylish ships we've seen. The accommodation is flexible; staterooms can be combined to create expansive suites and the restaurants live up to the outstanding gastronomic reputation that you'd expect from a French flag cruise line.
Capacity
264 Guests
Crew
140 Staff
Style
Refined with a wonderful mix of a modern super yacht and nautical tradition, all with a French flair.
Inclusions

All meals in all venues
Alcoholic beverages
All soft drinks
Tea, coffee and pastries
All onboard entertainment
Unlimited use of the Fitness Centre
Expedition by zodiac on selected sailings
More about Le Soléal
Tailor-make your trip
Ways to make it better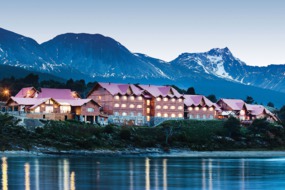 Where to stay in Ushuaia
Los Cauquenes Resort and Spa is your best option, if you have time to stay.
Tours from Ushuaia
What you choose to do on tour will need to supplement whatever cruise you are taking. So if you are heading to Antarctica, whilst here you will want to go to the Tierra del Fuego National Park.