Journey Type
Sailing from United States
1 November
Setting sail from Miami
Miami is a pulsating modern city, a cultural crossroads where Cuban émigrés rub shoulders with affluent New Yorkers topping up on winter sun, and where you're just as likely to hear Spanish or Caribbean patois being spoken as you are English. Downtown Miami is a destination in its own right, with a host of world class galleries including the fantastic MOCA (Museum of Contemporary Art), but it's still Miami Beach that draws the biggest crowds. The Art Deco district around South Beach is very much back in vogue, with new restaurants, bars and luxury developments sprouting up all over the place.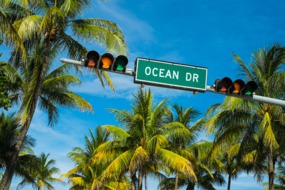 Don't miss
People watching in South Beach – glamorous gay guys on skates with miniature dogs in slings…
3 November
Jamaica:

Port Antonio
5 November
Curaçao:

Willemstad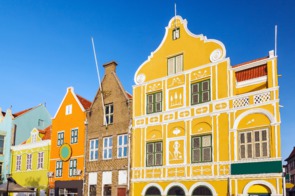 The gabled houses of Willemstad lend an undeniably Dutch feel to the capital of little Curaçao, with a splash of Caribbean colour thrown in. The island itself is not your typical lush tropical paradise - the landscape is characterised instead by thorny shrubs and cacti - but there are some fantastic beaches and quaint little villages.
6 November
Aruba:

Oranjestad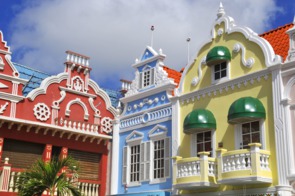 The tiny Dutch Caribbean island of Aruba, located just off the coast of Venezuela, lies outside of the hurricane belt, meaning it enjoys a largely dry climate, and boasts some of the best beaches in the region, if not the world.
7 November
Colombia:

Santa Marta
Situated on Colombia's Caribbean coast, Santa Marta is the oldest surviving Spanish colonial city in South America. The modern city lacks some of the charm of nearby Cartagena, but tourism has come on leaps and bounds in recent years, with a number of ambitious regeneration projects and a host of new restaurants and bars.
8 November
Colombia:

Cartagena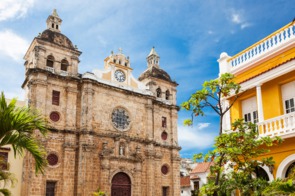 Cartagena was founded by Spanish conquistadors in 1533, and the beautifully preserved centre is a real highlight of Colombia's Caribbean coast. The walled old town, the Ciudad Amurallada, is a camera-friendly collection of cobbled streets and colourful, colonial-era buildings.
11 November
Ecuador:

Manta
The Ecuadorian port of Manta is known as the "tuna capital of the world", and you'll see plenty of fishing boats as you arrive. The beach is a popular destination for local tourists, but you may find that the nearby town of Montecristi, home of the Panama hat, makes for a more interesting excursion.
12 November
Ecuador:

Guayaquil
Guayaquil is Ecuador's largest city and most important commercial centre, and acts as the gateway to the Pacific coast and the wildlife haven of the Galapagos Islands. It's a busy, buzzing sort of place, centred around the pleasant riverfront Malecón promenade.
14 November
Peru:

Trujillo (Salaverry)
Salaverry is the nearest port to Trujillo, northern Peru's most important city. Located amongst the verdant Andean foothills, Trujillo is home to a host of beautiful colonial buildings, and is also known for the spectacular nearby ruins of Chan Chan, the largest pre-Columbian city in South America.
15-16 November
Peru:

Lima (Callao)
Peru's underrated capital enjoys a fine setting on the Pacific coast, and the handsome colonial-era buildings surrounding the Plaza de Armas give clues to Lima's distinguished history; for three centuries this was the capital of the Spanish Americas, when the city grew rich on the back of plundered Inca gold.
19 November
Chile:

Arica
Arica sits at the northern tip of Chile, known as 'the land of the eternal spring' thanks to its temperate year-round climate. Sightseeing options include the War of the Pacific battlefield at El Morro and the breathtaking altiplano scenery of Lauca National Park, a stunning high-altitude landscape of snow-dusted volcanoes and shimmering lakes.
21 November
Chile:

Coquimbo
The busy port of Coquimbo is the gateway to the charming colonial city of La Serena, one of the oldest in Chile, where you'll find attractive architecture and a fine stretch of beach. Other nearby sights include the fertile Elqui and Limarí Valleys, home to excellent wineries and ancient petroglyphs.
22 November
Chile:

Santiago (San Antonio)
Chile's cosmopolitan capital is a smart, sophisticated place, where life plays out against the stunning backdrop of the snow-capped Andean mountains. Santiago's moneyed elite congregate in the upmarket districts of the barrio alto, while the Centro buzzes with commerce and culture, home to museums, theatres and shopping malls.
24 November
Chile:

Puerto Montt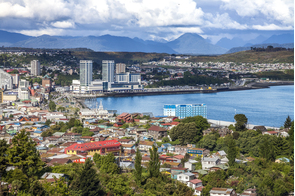 Puerto Montt is the capital of the Chilean Lake District, spread out around a wide bay against a backdrop of snow-capped volcanoes. This wild region offers a host of outdoor activities, including mountain hikes, kayaking, white water rafting, fishing, zip lining and cycling.
25 November
Chile:

Puerto Chacabuco
Puerto Chacabuco is situated close to the Aysén Fjord and serves as a gateway to the Laguna San Rafael National Park, a UNESCO Biosphere Reserve. Amongst the lush forests, waterfalls and lagoons you have the chance to spot wildlife including marine otters, giant condors and Chilean dolphins.
28 November
Chile:

Punta Arenas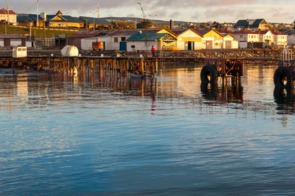 The weather-beaten city of Punta Arenas is a laid back and welcoming place, in spite of its inhospitable location on the shores of the Strait of Magellan. Nearby attractions include penguin colonies and the dramatic scenery of Torres del Paine National Park, while beyond the horizon lie the frozen wastes of Antarctica.
29 November
Argentina:

Ushuaia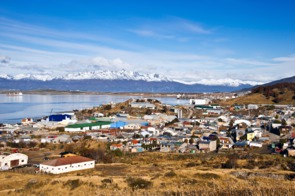 Perched on the ragged southern edge of Argentina, where the snow-capped Andes fall away into the churning sea, Ushuaia has a frontier town feel to it, and serves as the base for expeditions into the icy waters of Antarctica.
1 December
Falkland Islands:

Stanley
The rugged and windswept Falkland Islands make for a fascinating stop on the way to or from Antarctica. Over 80% of the population lives in the capital, Stanley, though humans are far outnumbered by other creatures, including penguins, sea lions and albatrosses.
4 December
Uruguay:

Punta del Este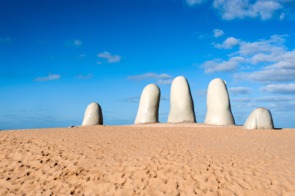 The upmarket Uruguayan beach resort of Punta del Este is where the A-listers come to party, with a reputation as the Saint Tropez of South America. The town also has an arty side, typified by intriguing sculptures such as the giant concrete fingers emerging from the beach at Playa Brava.
5 December
Uruguay:

Montevideo
Located just across the Río de la Plata from Buenos Aires, Uruguay's underrated capital is a cosmopolitan and eclectic mix of colourful colonial architecture and high rise modernity. The 14-mile waterfront promenade, La Rambla, is a popular and pleasant place to be on a summer's evening.
6-7 December
Argentina:

Buenos Aires
The streets of Buenos Aires are redolent of a grand old European capital, lined with elegant architecture that wouldn't look out of place in Madrid or Paris. There is also plenty of Latin passion on display: Argentina is the home of tango, that most electrifying of dances, and has played host to countless revolutions over the years.
8 December
Uruguay:

Montevideo
Located just across the Río de la Plata from Buenos Aires, Uruguay's underrated capital is a cosmopolitan and eclectic mix of colourful colonial architecture and high rise modernity. The 14-mile waterfront promenade, La Rambla, is a popular and pleasant place to be on a summer's evening.
9 December
Uruguay:

Punta del Este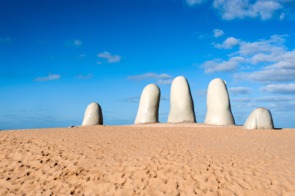 The upmarket Uruguayan beach resort of Punta del Este is where the A-listers come to party, with a reputation as the Saint Tropez of South America. The town also has an arty side, typified by intriguing sculptures such as the giant concrete fingers emerging from the beach at Playa Brava.
10 December
Brazil:

Rio Grande
12 December
Brazil:

Porto Belo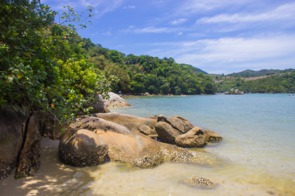 Porto Belo, situated on a peninsula in the southern Brazilian state of Santa Catarina, is best known for its superb beaches and calm waters, which offer excellent snorkelling and scuba diving. Just off the coast is the Ilha de Porto Belo nature reserve, where you can hike through beautiful tropical surroundings.
13 December
Brazil:

Santos (São Paulo)
The busy port of Santos is the gateway to cosmopolitan São Paulo, a vast metropolis that is home to some 20 million people, making it the third largest city on earth. The urban sprawl may not be to everyone's taste, but for fans of big city life there is plenty to see and do, with a lively cultural scene and a host of world class restaurants.
14 December
Brazil:

Paraty
Paraty is a beautiful colonial town to the west of Rio de Janeiro, surrounded by stunning beaches and set against a backdrop of jungle-covered mountains. The cobbled streets are closed off to traffic, which makes wandering amongst the pretty whitewashed buildings all the more enjoyable.
15 December
Brazil:

Ilha Grande
Formerly a leper colony, and later a prison under the military dictatorship, Ilha Grande is now one of Brazil's most alluring destinations. This idyllic island is fringed by stunning beaches and covered in dense rainforest, with barely any human settlement outside the main town of Vila do Abraão.
16 December
Brazil:

Búzios
Once just a sleepy fishing village on a picturesque peninsula, Búzios was put firmly on the map by Brigitte Bardot, who holidayed here in the 1960s. These days it's an upmarket beach destination, with a host of luxury hotels, sophisticated restaurants and chic boutiques.
17 December
Brazil:

Rio de Janeiro
The carnival capital of the world, Rio de Janeiro needs little introduction. We can think of few cities in the world that are able to compete when it comes to location: hugging the beautiful sandy shore and surrounded by jungle-clad islands and mountains, including the iconic Corcovado, the setting for Brazil's most vibrant city is simply breathtaking.
20 December
Brazil:

Recife
Recife is a big and bustling metropolis on Brazil's north east coast, with a historic core that has been mostly swallowed up by the urban sprawl. The nearby town of Olinda is a more appealing place to spend your day ashore, with an arty vibe and some lovely colonial architecture.
24 December
Brazil:

Alter do Chão
The laid back riverside village of Alter do Chão is sometimes known as the 'Caribbean of the Amazon' thanks to its white sand beaches, clear waters and chilled out vibe. Beyond the beach the main activities are exploring the surrounding rainforest and shopping for local handicrafts.
25 December
Brazil:

Boca da Valéria
The tiny village of Boca da Valéria, with its picturesque little church and wooden stilt houses, is home to a remote indigenous community, at the point where the Valéria and Amazon rivers meet. The villagers are used to welcoming cruise ship visitors, but stepping ashore here is still a memorable experience.
26-27 December
Brazil:

Manaus
Manaus is a remarkable place, a sweltering, steamy city in the heart of the Brazilian rainforest. Situated near the confluence of the Rio Negro and Amazon rivers, surrounded by thick jungle, the city is a major port in spite of its location some 1,000 miles from the sea.
28 December
Brazil:

Parintins
The little island town of Parintins is famous for its annual Boi Bumbá festival, the biggest folk celebration in Brazil after Rio Carnival. Cruise ship visitors are usually met by Bumbá dancers at the port, and it's a great place to get a feel for everyday life in the Amazon region.
29 December
Brazil:

Santarém
Santarém is situated at the 'Wedding of the Waters', where the Amazon and Tapajós rivers meet. A former rubber boom town, the city is now a focus for the controversial soybean industry. Activities on offer nearby include canoeing, wildlife walks and day trips to the laid back town of Alter do Chão.
30 December - 1 January
At sea
2 January
Saint Lucia:

Castries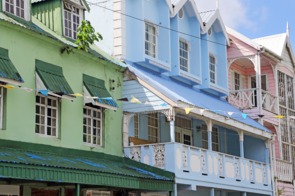 Castries, Saint Lucia's diminutive capital, is home to some interesting markets and colonial buildings. The island's highlights are situated elsewhere, however, and we'd recommend either heading south towards Soufrière, where the iconic Piton mountains guard a beautiful bay, or north to the bars, restaurants and beaches of Rodney Bay.
3 January
Saint Kitts and Nevis:

Saint Kitts
Laid back and low key, Saint Kitts is an island typified by rolling green hills, characterful beach bars and the lingering remnants of the sugar cane trade that once dominated here. Attractions include the UNESCO-listed Brimstone Hill fortress, the 18-mile Scenic Railway and the faded Georgian elegance of the capital, Basseterre.
6 January
Arriving in Miami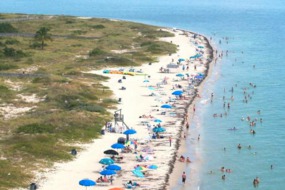 Our tip
Bill Baggs Cape Florida State Beach on the tip of Key Biscayne is a great place to get away from the crowds and spot some wildlife.
Your home from home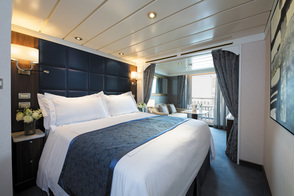 When luxury goes exploring, you are on a Regent ship. The first-ever all suite, all veranda ship, Seven Seas Mariner is the perfect balance of wonderfully luxurious yet delightfully laid-back.
What we love
Just 700 guests enjoy the perfect balance of space and intimacy. With plenty of comfort and great value for money, the Mariner offers everything you could wish for: spacious accommodation, a relaxed and unpretentious style and loads of good dining choices. The most all-inclusive of all luxury lines.
Capacity
700 Guests
Crew
445 International Staff
Style

Regent Seven Seas offers luxury without pretensions - not too dressy, and with lots of focus on the itineraries. So - with their excellent all-inclusive offer - you might get off the ship without having to pay a single further penny!

Inclusions

All meals in all venues including room service
All alcoholic drinks throughout the ship
Flights to and from the ship
A full selection of shore excursions
Onboard entertainment
Sports and fitness facilities
Gratuities
More about Seven Seas Mariner
Tailor-make your trip
Ways to make it better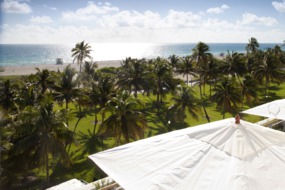 Where to stay in Miami
Glamorous, hip, or so cool you freeze? Lots of choice… but we really like the Betsy.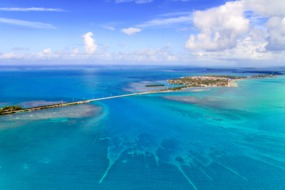 See more of Florida
If you have a few days get down to the Florida Keys – magnificent.