Journey Type
Sailing from Peru
30 October
Setting sail from Lima (Callao)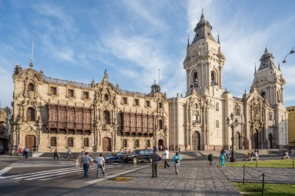 Peru's underrated capital enjoys a fine setting on the Pacific coast, and the handsome colonial-era buildings surrounding the Plaza de Armas give clues to Lima's distinguished history; for three centuries this was the capital of the Spanish Americas, when the city grew rich on the back of plundered Inca gold.
31 October
Peru:

Paracas
The port of Paracas is surrounded by the spectacular landscapes of the Paracas National Reserve, where the desert meets the ocean along a coastline of sandy beaches and spectacular cliffs teeming with birdlife. Look out for species including pink flamingos, Humboldt penguins and condors.
2 November
Chile:

Arica
Arica sits at the northern tip of Chile, known as 'the land of the eternal spring' thanks to its temperate year-round climate. Sightseeing options include the War of the Pacific battlefield at El Morro and the breathtaking altiplano scenery of Lauca National Park, a stunning high-altitude landscape of snow-dusted volcanoes and shimmering lakes.
4 November
Chile:

Antofagasta
5 November
Chile:

Isla Pan de Azúcar
Rugged Isla Pan de Azúcar (Sugarloaf Island) is best known for its resident population of some 2,000 Humboldt penguins. Other species to look out for include sea lions, marine otters, Peruvian boobies, pelicans, kelp gulls, turkey vultures and blackish oystercatchers.
6 November
Chile:

Coquimbo
The busy port of Coquimbo is the gateway to the charming colonial city of La Serena, one of the oldest in Chile, where you'll find attractive architecture and a fine stretch of beach. Other nearby sights include the fertile Elqui and Limarí Valleys, home to excellent wineries and ancient petroglyphs.
7 November
Chile:

Valparaíso
Characterful, colourful and a little chaotic, the port city of Valparaíso is scattered across 45 vertiginous hills. Thanks to this difficult topography the city streets are punctuated by steep staircases and funicular elevators, and energetic explorers will be rewarded with wonderful views of the pastel hued buildings that hug the slopes.
10 November
Chile:

Puerto Montt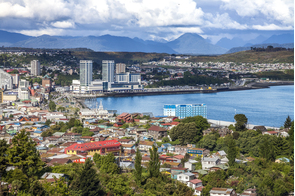 Puerto Montt is the capital of the Chilean Lake District, spread out around a wide bay against a backdrop of snow-capped volcanoes. This wild region offers a host of outdoor activities, including mountain hikes, kayaking, white water rafting, fishing, zip lining and cycling.
11 November
Chile:

Castro (Chiloé Island)
Rugged and unspoilt Chiloé, situated at the southern end of Chile's Lake District, is a unique and culturally distinct island that stands apart from the rest of the country. The main town, Castro, is notable for its colourful waterfront homes on stilts (known as palafitos), and is the gateway to the dense forests and rolling hills of the island interior.
13 November
Chile:

Caleta Tortel
The little fishing village of Caleta Tortel hugs the base of a mountain, perched above turquoise waters fed by glaciers. There are no cars or horses in Caleta Tortel - instead, the piers and houses are connected together by a remarkable network of wooden boardwalks.
15-16 November
Chile:

Chilean Fjords
17 November
Chile:

Punta Arenas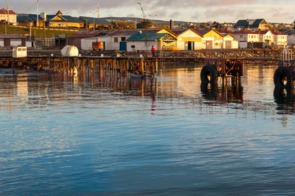 The weather-beaten city of Punta Arenas is a laid back and welcoming place, in spite of its inhospitable location on the shores of the Strait of Magellan. Nearby attractions include penguin colonies and the dramatic scenery of Torres del Paine National Park, while beyond the horizon lie the frozen wastes of Antarctica.
19-20 November
Argentina:

Puerto Deseado, Isla Pinguino, Camarones
21 November
Argentina:

Puerto Madryn
Founded by Welsh settlers in 1886, bustling Puerto Madryn owes its popularity as a tourist destination to the incredible wildlife of the Península Valdés. From June to December the bay is filled with migrating right whales, and at the beginning of the season the whales come so close to the shore that you can view them from the pier.
24 November
Arriving in Buenos Aires
The streets of Buenos Aires are redolent of a grand old European capital, lined with elegant architecture that wouldn't look out of place in Madrid or Paris. There is also plenty of Latin passion on display: Argentina is the home of tango, that most electrifying of dances, and the central Plaza de Mayo has played host to countless revolutions and rallies over the years. Food is an important part of life here, and carnivores shouldn't pass up the opportunity to try the world's finest beef at one of the many steakhouses, known as parrillas. Other attractions include the beautiful Recoleta cemetery, the grand Teatro Colón and the colourful, arty district of La Boca.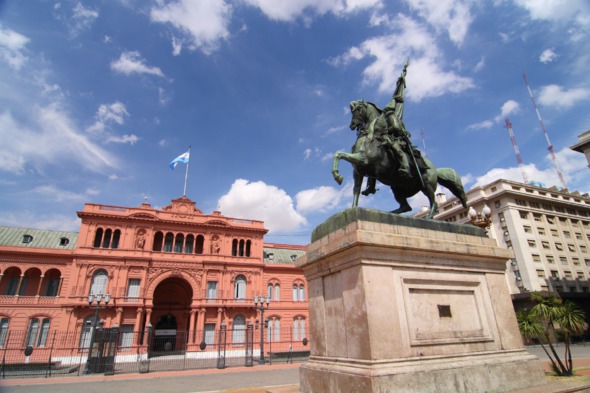 Our tip
Plan to stay longer than you think you'll need; the city offers plenty and the breathtaking Iguazu Falls can be reached by a short flight.
For once-in-a-lifetime tailor-made itineraries, Mundy Adventures specialises in expedition cruises to some of the most wonderful places on earth; places often only accessible by water.
Your home from home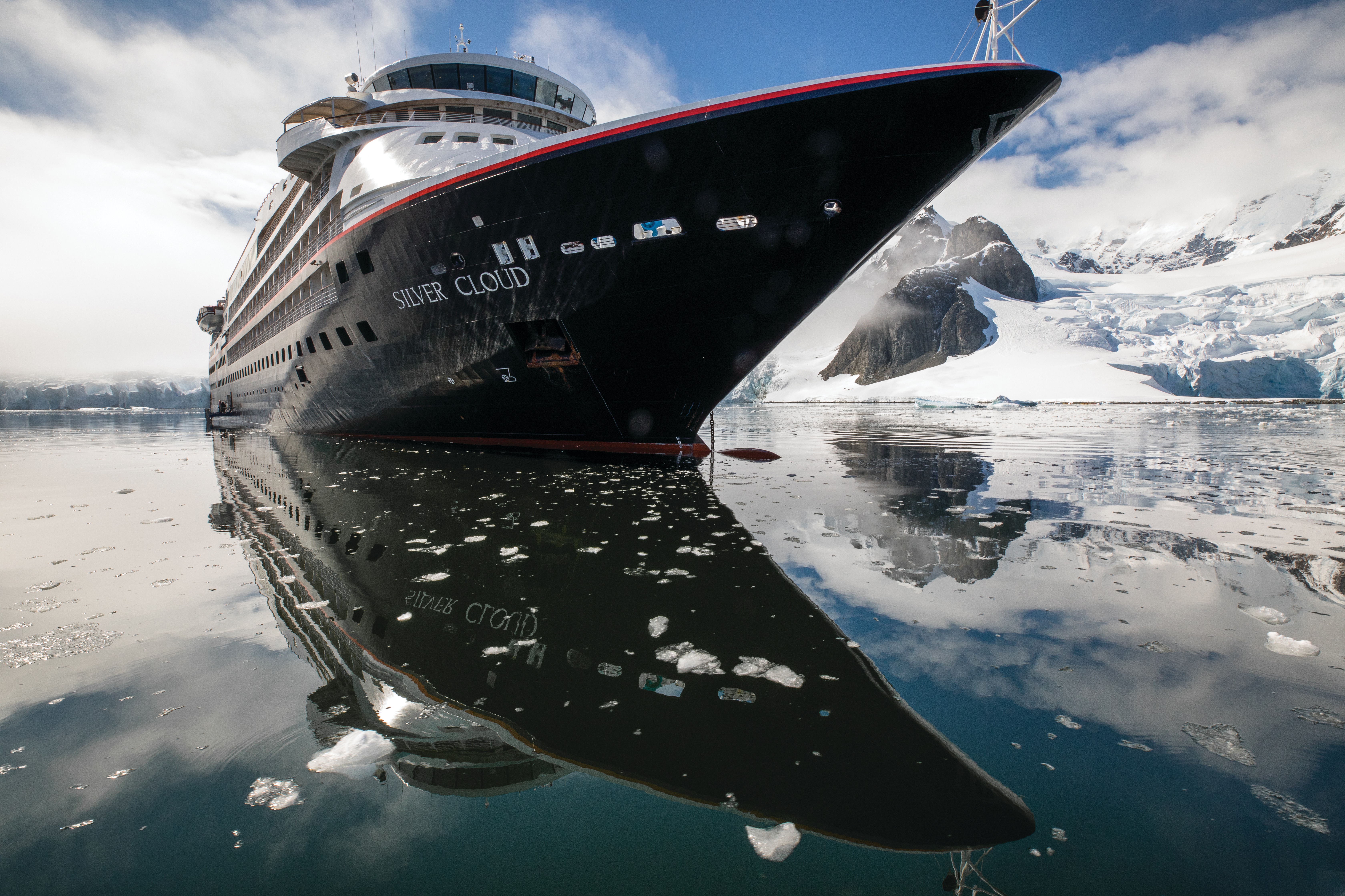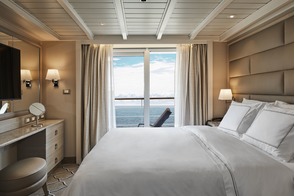 The intimate and popular Silver Cloud is reborn as a stylish expedition ship, following an extensive refurbishment in August 2017.
What we love
The lovely Silver Cloud is now part of Silversea's Expeditions fleet, with a reduced capacity, an ice-strengthened hull and 18 zodiacs making this one of the most luxurious expedition ships at sea.
Capacity
260 guests (200 guests in polar regions)
Crew
208 International Staff
Style
Cosy, welcoming, stimulating, exciting - this ship has it all! If you enjoy the finer things in life but have an adventurous spirit, you will find yourself in congenial company on board.
Inclusions

All meals in all venues including room service
All drinks including wine and spirits
Stimulating lecture programme with expert naturalists and guides
All excursions and zodiac rides
Snorkel equipment on warm water cruises
Silversea complimentary parka for polar itineraries
Voyage DVD
Gratuities

Year built
1994
Last refurbished
2017
Tonnage
16,800 grt
Length
514 feet
Breadth
71 feet
Cruising speed
18 knots
More about Silver Cloud
Tailor-make your trip
Ways to make it better
Where to stay in Lima
We like the Country Club Lima Hotel for a bit of colonial style.
See more of Peru
Travel south from Lima to Nazca to see the extraordinary Nazca Lines – well worth the journey, and stay on at the beach if you have time to spare.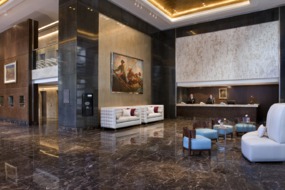 Where to stay in Buenos Aires
Just steps away from the elegant Santa Fe Avenue and famous Florida Street, we love the Alvear Art Hotel.
Explore Buenos Aires
Take a private city tour to see all the highlights including the Metropolitan Cathedral and the Cabildo, colourful La Boca, the Colon Theatre and the Recoleta cemetery, resting place of Evita.