Journey Type
Sailing from the UK
19 June
Setting sail from Dover
White Cliffs Country is a fascinating region, one packed with history and natural beauty. We think there is no sight like that of the stunning cliffs rising from the sea, topped by the fortifications of Dover Castle, and surrounded by lush green countryside. But the nearby area is also packed with charm, and not so further afield are captivating pretty villages, fascinating towns such as Sandwich (one of the original Cinque ports), and of course Kent's glory, Canterbury with its magnificent cathedral. A final thought must go to the many castles including Deal, Walmer and the magnificently photogenic Leeds Castle.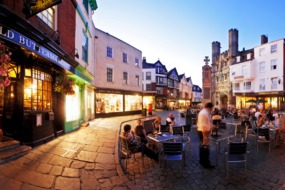 Our tip
You will be amazed how much there is to see and do, so drive down early, pick a base such as Canterbury to explore, and join your cruise completely relaxed.
21 June
Norway:

Bergen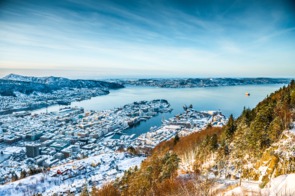 Beautiful Bergen, Norway's former capital, is a perfect city to explore on foot. Bryggen – the old Hanseatic wharf, and a UNESCO World Heritage site – still has the old harbour timber buildings, whilst other attractions include the funicular up Mount Floyen and the busy fish market.
22 June
Norway:

Hellesylt
22 June
Norway:

Geiranger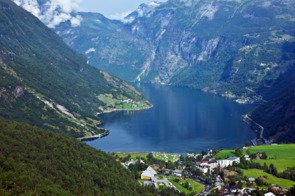 The Geirangerfjord is arguably the most spectacular fjord in all of Norway, a sinuous ten mile stretch of sheer mountain walls and tumbling waterfalls. The village of Geiranger itself sits at one end of the fjord, and in summer the population swells with an influx of visitors to this beautiful region.
24 June
Norway:

Lofoten Islands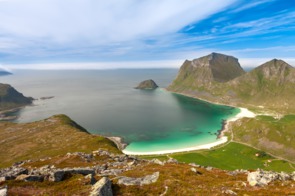 The craggy peaks of the Lofoten islands provide some of the most stunning scenery in all of Norway, and sailing through the archipelago is a wonderful experience. Fishing is still the main source of income for most of the picturesque wooden villages that are dotted along the coast.
24 June
Norway:

Gravdal (Lofoten Isles)
25 June
Norway:

Tromsø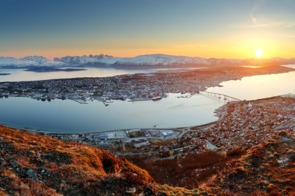 Tromsø's location well within the Arctic Circle means the summer months are lit by the Midnight Sun, a compensation for long dark winters. Explore the streets with their multi-coloured wooden houses, see the amazing architecture of the Arctic cathedral, or take the cable car up to Mount Storsteinen for a fantastic view.
26 June
Norway:

Honningsvåg
The port of Honningsvåg is the gateway to Europe's most northerly point, the North Cape, and enjoys 24-hour daylight in summer. Aside from tourism, fishing is the major industry in this part of Norway, and the region is also said to be inhabited by trolls.
29 June
Norway:

Flåm
Dramatically located at the head of the Aurlandsfjord, the picturesque little village of Flåm is a popular base for excursions into Norway's great outdoors. Strike out into the surrounding countryside and you'll find steep mountains, cascading waterfalls and bucolic farms, with some spectacular walking and cycling trails.
30 June
Norway:

Stavanger
Stavanger originally grew rich from its fishing industry, though these days it's Norway's oil boom that is powering the city's economic growth. In spite of this modern gold rush the historic centre of Stavanger retains its charm, and the spectacular Lysefjord is within easy reach of the city.
1-2 July
Norway:

Oslo
The intriguing city of Oslo, Norway's capital, has so much to offer, from the open air Norwegian Folk Museum to the amazing Vigeland sculpture park, and from the Holmenkollen Ski Museum to the Munch Museum's collection of memorable paintings. History, art and culture are what defines this lovely city.
3-4 July
Denmark:

Copenhagen
Wonderful Copenhagen is the perfect city to explore on foot, by bicycle or by water. Visit the bustling wharf at Nyhavn, enjoy the palaces, galleries and museums, wander through the amazing Tivoli Gardens, and if you have time, make the most of Copenhagen's gastronomic revolution.
5 July
Germany:

Warnemünde (Rostock)
The old Hanseatic port of Rostock was heavily damaged in the Second World War, though attractive enclaves of historic architecture remain. The little village of Warnemünde, a suburb of Rostock, is home to one of the most appealing beaches on the Baltic coast.
6 July
Poland:

Gdynia (Gdansk)
The Baltic port of Gdynia is the gateway to Gdansk, a city that occupies an important place in 20th century history; the first shots of World War II were fired at the Westerplatte naval base, and it was amongst the shipyards of Gdansk that the Solidarity movement was born in the 1980s.
8 July
Finland:

Helsinki
Finland's lovely capital Helsinki is a maritime city, with the sea on three sides and almost 100 kilometres of shoreline, as well as around 300 islands. Its contemporary architecture and focus on modern design sit surprisingly well alongside its four hundred year history.
9-11 July
Russia:

St Petersburg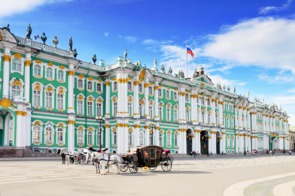 Lovely St Petersburg, the jewel in the crown of Baltic cities, features so much to see and do, with its high art, lavish architecture, dramatic history and rich cultural traditions. An extraordinary wealth of treasures sit alongside historical tales which will captivate and intrigue you.
12 July
Estonia:

Tallinn
The historic harbour city of Tallinn in Estonia is really quite captivating. Just the perfect size to explore on foot, its medieval (and UNESCO listed) town centre, with its cobblestone streets and a busy Town Hall Square, is the perfect introduction to Estonia's rich history.
13-14 July
Arriving in Stockholm
The buzzing city of Stockholm is the capital of Sweden. Visitors are captivated by the busy waterfront, the beautiful cobbled streets in the Gamla Stan, or Old Town, the museums, palaces, gardens and galleries, whilst a mere 20 minutes away, Stockholm's archipelago of 30,000 islands offers its own delights, not least some serene tranquillity. The city itself features trend-setting restaurants, a vibrant nightlife and a rich cultural heritage. Many interesting excursions from the city centre ensure that a prolonged stay will be both stimulating and varied.
Don't miss
Walk through Gamla Stan, the medieval city centre, a living pedestrian-friendly museum full of sights, attractions, restaurants, cafés, bars and places to shop.
Your home from home
Crystal have repeatedly been voted the World's Best cruise line, and Crystal Symphony is certainly a top level classic, not to be missed.
What we love
Crystal Symphony is not a new ship, but you wouldn't know it, since she is subject to an ongoing refurbishment programme, which ensures that the environment is always perfect and the style contemporary. This is, in short, a ship constantly honed to perfection. But ultimately it's all about the unmatchable food and service.
Capacity

848 Guests
Crew
566 International Staff
Style

Luxury with a difference: the resort style - with excellent entertainment and facilities, wide range of dining and highly developed onboard programme - distinguishes glamorous Crystal from its competitors in the sector.

Inclusions

All meals in all venues including room service
All drinks including premium spirits
All onboard entertainment
Fitness classes and wellness facilities
Gratuities
Stimulating programme of daytime activities
Lectures and classes

Year built
1995
Last refurbished
2017
Tonnage
51,044 grt
Length
781 feet
Breadth
99 feet
Cruising speed
21 knots
More about Crystal Symphony
Tailor-make your trip
Ways to make it better
Extend your stay in Kent
We love historic Walletts Court, just ten minutes outside Dover but feels like another world – cosy, welcoming, and great food too.
Our recommended private tour
An extraordinary trip up the coast by RIB to the mouth of the Stour River and the orange seals basking on the mudflats.
Extend your stay in Stockholm
Lovers of classic hotels should stay at The Grand Hôtel, which is situated in the best waterfront location imaginable.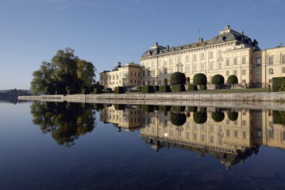 Add on a private tour
Visit Drottningholm Palace, Sweden's best preserved royal palace, constructed in the seventeenth century and a UNESCO World Heritage Site.