Journey Type
Sailing from Australia
20 January
Setting sail from Sydney
One or our favourite cities in the world, we love pretty much everything about Sydney. Offering outdoor living at its best, the city is known for the excellent beaches but offers so much more, including a thriving and varied food scene inspired by Asian and European flavours. Walk through the Royal Botanic Gardens and admire the amazing views of the Harbour Bridge and Opera House from Mrs Macquarie's Chair, enjoy the cafés and bars in The Rocks district, walk across the top of the Harbour Bridge (or enjoy the easier option of a view from the top of one of the stone towers) or just relax on the beach.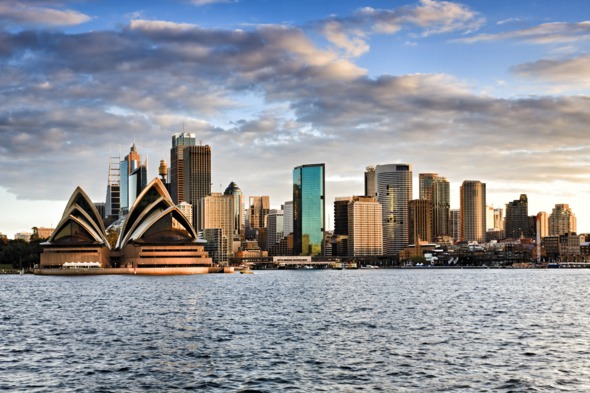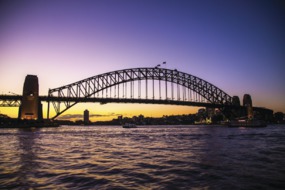 Don't miss
The Harbour Bridge is our favourite site in the city, whether you do the Bridge Climb Experience or tour the Pylon Lookout. It's best viewed late afternoon from the east side of Circular Quay.
22 January
Australia:

Brisbane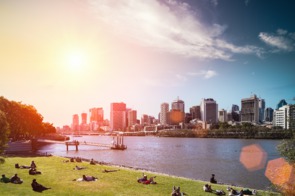 Brisbane has plenty of shopping malls and, with great weather, a fantastic café culture. Amongst the steel and glass skyscrapers are some interesting historic buildings, and with plenty surrounding the city there's enough on offer to make for an interesting short stay.
24 January
Australia:

Townsville
25 January
Australia:

Cairns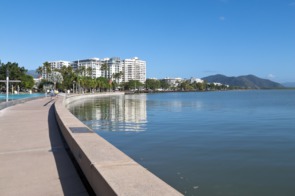 Cairns is a buzzing tourist hub, gateway to the Great Barrier Reef and the Daintree Rainforest. A snorkelling trip out to the reef is the most obvious excursion to take here, but other options include riding the Skyrail cableway over the rainforest canopy or swimming in the croc-free saltwater lagoon.
27 January
Papua New Guinea:

Port Moresby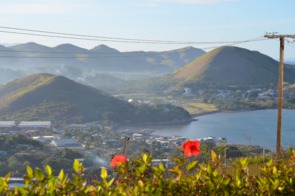 Named after the British naval officer Sir Fairfax Moresby, Papua New Guinea's capital is the biggest city in the South Pacific. It's a gritty place that has its fair share of problems, but it's also home to some interesting sights, including the striking Parliament Haus building and the National Botanical Gardens.
28 January
Australia:

Thursday Island
Thursday Island is one of the Torres Strait Islands, situated to the north of Cape York. Proximity to Papua New Guinea makes for an interesting cultural mix, and the island has an fascinating military history. Be aware that swimming off the beautiful beaches is not recommended due to the presence of crocodiles and marine stingers.
30-31 January
Australia:

Darwin
More of a large town than a city, Darwin is less about what's contained within the city limits and more about the huge expanse of wild landscape that's outside it. Closer to Jakarta than Sydney, the city really does feel remote in its tropical perch.
2 February
Indonesia:

Komodo Island
Komodo Island is situated within an area of spectacular natural beauty, home to the famous Komodo dragon. The stunning beaches are tinged with pink thanks to the high concentration of red coral just offshore, and the waters draw intrepid divers from all over the world.
3-4 February
Indonesia:

Benoa (Bali)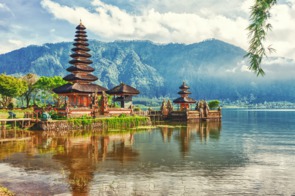 The beaches, spectacular volcanic scenery and lush green rice terraces lend Bali a natural beauty that seems to dovetail perfectly with the island's distinct Hindu culture, which adorns the landscape with stunning temples.
6 February
Indonesia:

Semarang
The sweltering city of Semarang, on the north coast of Java, is an intriguing mish-mash of Chinese, Islamic and Dutch colonial influences. We recommend escaping the heat with a trip up into the mountains to visit a coffee plantation, or joining an excursion to the extraordinary temple complex at Borobudur.
8-9 February
Singapore:

Singapore
Singapore's heritage as an important trading post means that there is a real cultural mix, with four official languages: English, Chinese, Malay and Tamil. Step away from the gleaming towers and you'll find yourself transported into another world amongst the intoxicating streets of Chinatown and Little India.
11 February
Malaysia:

Penang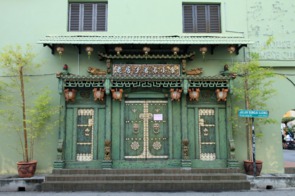 The Malaysian island of Penang is a fascinating blend of East and West, far more than just a beach destination. Lovely Georgetown, a UNESCO World Heritage Site, is home to British colonial architecture, crumbling Chinese shophouses and incense-perfumed temples.
12 February
Indonesia:

Pulau Weh
14-16 February
Myanmar (Burma):

Yangon
Yangon, formerly known as Rangoon, may no longer be Myanmar's capital, but it remains the largest and most important city, and the gateway to exploring this beautiful country. Visible from all around the city is Yangon's crowning jewel, the shimmering golden Shwedagon Paya, one of South East Asia's most beautiful Buddhist temples.
18 February
Thailand:

Phuket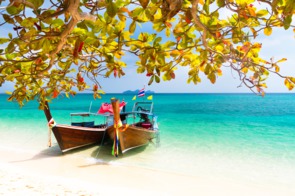 As well as a plethora of luxury resorts, Phuket has a charming old town replete with pretty Sino-Portuguese architecture, and acts as a jump-off point for exploring nearby islands and coastline. Koh Phing Pan, better known as James Bond Island, and Ko Phi Phi are breathtakingly beautiful, as are the limestone formations that surround Krabi.
19 February
Malaysia:

Langkawi
Laid-back Langkawi boasts some of Malaysia's finest beaches, and it's a place where the traditional kampung (village) way of life survives in spite of the island's development as a tourist destination. It's also a popular spot for snorkelling and scuba diving thanks to the clarity of the surrounding waters.
20 February
Malaysia:

Kuala Lumpur (Port Kelang)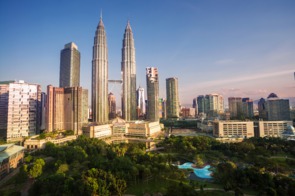 Malaysia's capital is a hot and humid cultural melting pot, defined by its distinctive Malay, Chinese and Indian communities. The dazzling Petronas Towers are KL's most recognisable landmark, while at street level you'll find temples and mosques, elegant colonial buildings and bustling markets.
23 February
Cambodia:

Sihanoukville
The once sleepy backwater of Kompong Som, renamed after the former king Norodom Sihanouk, is the rising star of the Cambodian coast's burgeoning tourist industry. Here you'll find beautiful sandy beaches and a string of laid back islands that are still largely undeveloped.
24-25 February
Arriving in Bangkok (Laem Chabang)
Thailand's sprawling capital is an assault on the senses, an invigorating blend of tradition and modernity. Soaring skyscrapers, air-conditioned shopping malls and an efficient public transport system combine with shimmering golden temples, ancient palaces, floating markets and at times gridlocked rush hour traffic. Bangkok is also a real culinary treat; perching at a street food stall tucking into a bowl of noodles by the roadside is a great way to take the pulse of the city, and you'll find regional cuisines from all over Thailand. The nightlife here is also legendary, though is perhaps not for the faint-hearted!
Our tip
Most tourist sights and markets are open 7 days a week, so be cautious if you're told otherwise, a common trick from a minority of disreputable taxi drivers. We recommend organising excursions in advance or through a reputable hotel.
Your home from home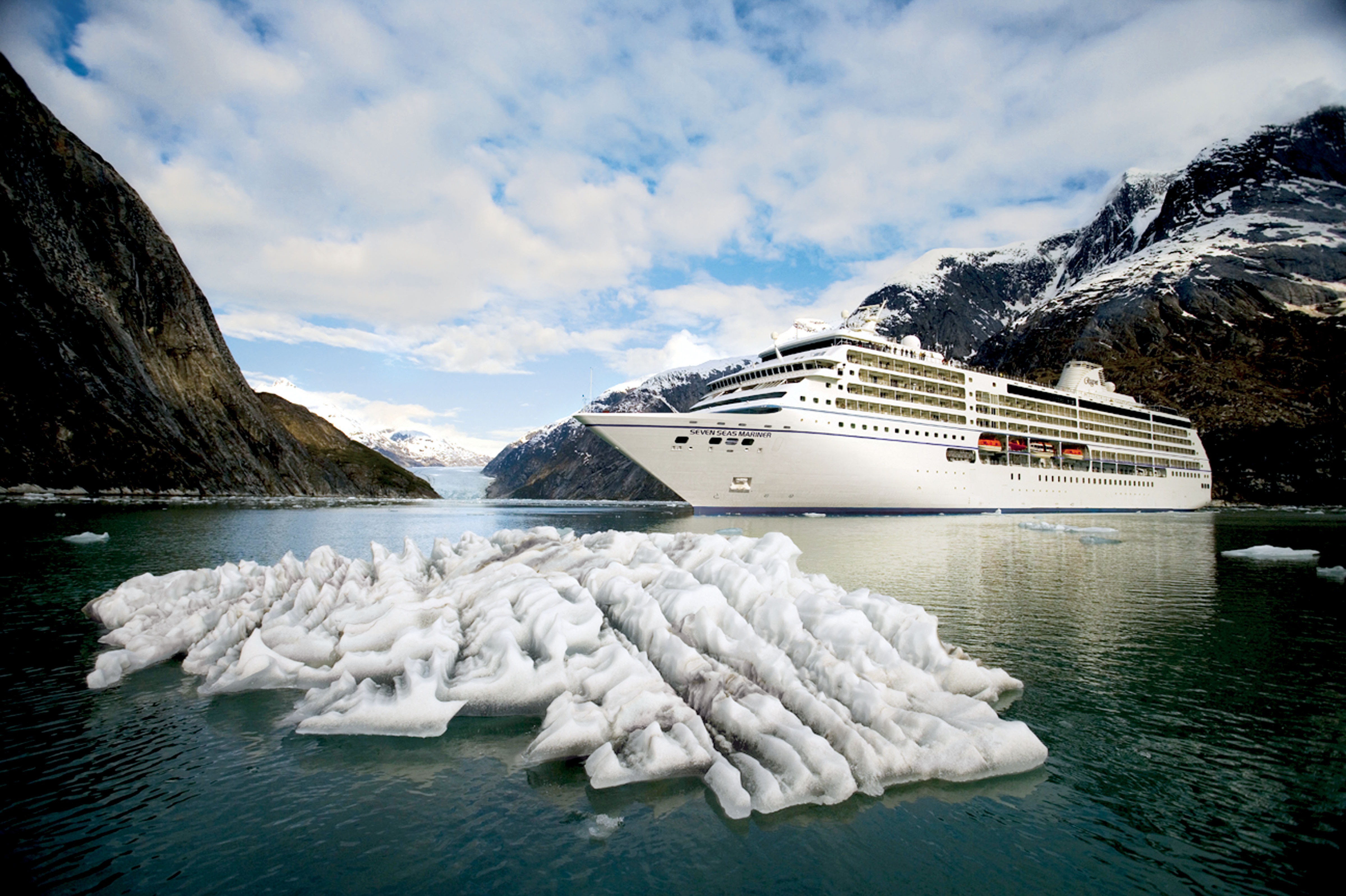 When luxury goes exploring, you are on a Regent ship. The first-ever all suite, all veranda ship, Seven Seas Mariner is the perfect balance of wonderfully luxurious yet delightfully laid-back.
What we love
Just 700 guests enjoy the perfect balance of space and intimacy. With plenty of comfort and great value for money, the Mariner offers everything you could wish for: spacious accommodation, a relaxed and unpretentious style and loads of good dining choices. The most all-inclusive of all luxury lines.
Capacity
700 Guests
Crew
445 International Staff
Style

Regent Seven Seas offers luxury without pretensions - not too dressy, and with lots of focus on the itineraries. So - with their excellent all-inclusive offer - you might get off the ship without having to pay a single further penny!

Inclusions

All meals in all venues including room service
All alcoholic drinks throughout the ship
Flights to and from the ship
A full selection of shore excursions
Onboard entertainment
Sports and fitness facilities
Gratuities
More about Seven Seas Mariner
Tailor-make your trip
Ways to make it better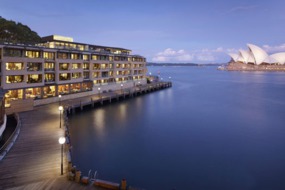 Our favourite hotel in Sydney
So many to choose from, but we love the Park Hyatt – make sure you upgrade to a room with a view.
Around Sydney
The Blue Mountains is a beautiful area of hikes, waterfalls and unusual rock formations, and a place to learn about the Aboriginal dreamtime.
Where to stay in Bangkok
The Shangri-La Bangkok sits on the banks of the river, allowing for easy sightseeing by river boat and provides a luxury sanctuary from the bustle of the city whilst maintaining a distinctly Asian feel.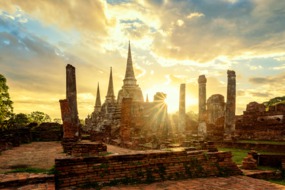 Excursions from Bangkok
Ayutthaya, the ancient capital of Siam, is known for spectacular temples. About 50 miles north of Bangkok it makes a fascinating day tour.