Journey Type
Cruise only (Please call for flight options)
5 January
Setting sail from Miami
Miami is a pulsating modern city, a cultural crossroads where Cuban émigrés rub shoulders with affluent New Yorkers topping up on winter sun, and where you're just as likely to hear Spanish or Caribbean patois being spoken as you are English. Downtown Miami is a destination in its own right, with a host of world class galleries including the fantastic MOCA (Museum of Contemporary Art), but it's still Miami Beach that draws the biggest crowds. The Art Deco district around South Beach is very much back in vogue, with new restaurants, bars and luxury developments sprouting up all over the place.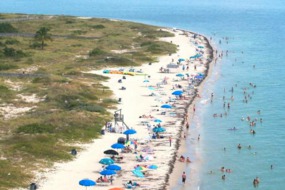 Our tip
Bill Baggs Cape Florida State Beach on the tip of Key Biscayne is a great place to get away from the crowds and spot some wildlife.
8 January
Colombia:

Cartagena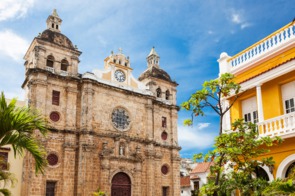 Cartagena was founded by Spanish conquistadors in 1533, and the beautifully preserved centre is a real highlight of Colombia's Caribbean coast. The walled old town, the Ciudad Amurallada, is a camera-friendly collection of cobbled streets and colourful, colonial-era buildings.
9-10 January
Panama:

Panama City
12 January
Costa Rica:

Puerto Caldera
14 January
El Salvador:

Acajutla
17 January
Mexico:

Puerto Vallarta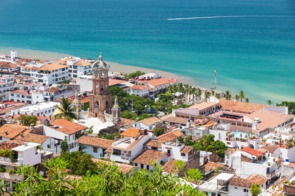 The resort town of Puerto Vallarta, on Mexico's Pacific coast, has bags of charm in spite of its popularity. Spend some time exploring the pretty old town, with its cobbled streets and quirky boutiques, or relax on the beach. Humpback whales breed out in the bay during the winter months, and dolphins can be spotted year round.
20 January
United States:

San Diego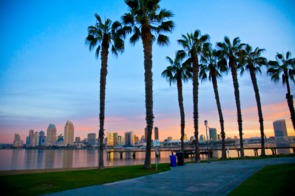 Laid-back, friendly and blessed with near-perfect weather all year round, San Diego is one of America's most likeable cities. Enjoy a stroll through Balboa Park, dotted with beautiful Spanish Renaissance-style architecture, take a whale watching trip along the coast, or sample the nightlife of the trendy Gaslamp Quarter.
21 January
United States:

Los Angeles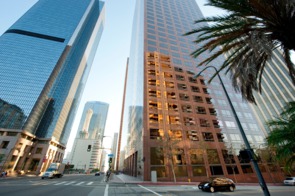 Los Angeles is an energetic, creative place with cultural riches to match any world city, home to Hollywood glamour, the iconic beaches of Venice and Santa Monica, and affluent, image-conscious Beverley Hills.
26-27 January
United States:

Honolulu
If the word Honolulu makes you think of deserted beaches and dusky maidens, think again! Despite its remote location in the North Pacific, Honolulu is busy busy, in particular the boisterous, touristy Waikiki beach.
28 January
United States:

Lahaina
The former whaling town of Lahaina is one of Maui's biggest tourist draws, with its lively harbour, souvenir shops and plenty of restaurants and bars. It's also an excellent spot for whale watching between January and March, and a base for exploring Maui's beaches and verdant volcanic hills.
31 January
Kiribati:

Fanning Island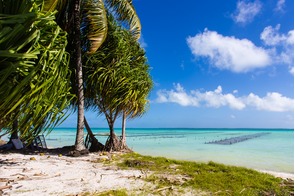 Remote Fanning Island, also known as Tabuaeran, belongs to the rarely visited nation of Kiribati. Pristine and unspoilt, with no power grid and no indoor plumbing, this is the very epitome of the South Pacific island idyll, a place where palm-fringed beaches are lapped by crystal clear turquoise waters.
7 February
Vanuatu:

Mystery Island
8 February
New Caledonia:

Nouméa
Nouméa is the capital of New Caledonia, a French overseas territory in the South Pacific. The city is cosmopolitan and sophisticated, home to lovely little bistros and chic boutiques, providing quite a contrast to the rugged landscapes of the surrounding countryside.
10-11 February
Australia:

Brisbane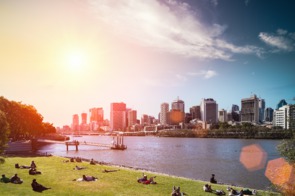 Brisbane has plenty of shopping malls and, with great weather, a fantastic café culture. Amongst the steel and glass skyscrapers are some interesting historic buildings, and with plenty surrounding the city there's enough on offer to make for an interesting short stay.
13 February
Australia:

Airlie Beach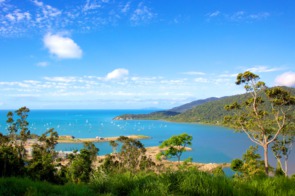 The lively town of Airlie Beach is backpacker central, and serves as a transport hub for the many offshore attractions of the east coast. From here you can take a trip out to snorkel on the Great Barrier Reef, or visit the stunning tropical beaches of the nearby Whitsunday Islands.
14-15 February
Australia:

Townsville, Port Douglas
18 February
Indonesia:

Banda Islands
19 February
Indonesia:

Ambon
Ambon is one of the Maluku Islands, or the Spice Islands as they were known during colonial times, when nutmeg, cloves and mace grew nowhere else. Ambon was the seat of Dutch power in the islands, but little colonial architecture remains; visit one of the mountain villages instead, or snorkel amongst colourful reefs offshore.
22 February
Malaysia:

Kota Kinabalu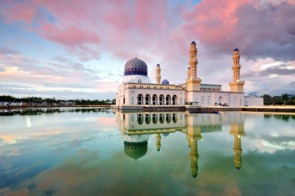 Kota Kinabalu is the gateway to the Malaysian state of Sabah and makes for an excellent base, whether you're planning on scaling the commanding heights of Mount Kinabalu, exploring the islands and turquoise waters of Tunku Abdul Rahman Marine Park, or embarking on a trip into the jungle to encounter Borneo's fantastic wildlife.
23 February
Brunei:

Bandar Seri Begawan (Muara)
Muara is the main port of Brunei Darussalam, a tiny Islamic sultanate on the northern coast of Borneo. The sultan's wealth is legendary, as is his sprawling 300-acre palace, although the capital city, Bandar Seri Begawan, is a surprisingly understated and likeable place, with an intriguing mix of Malay, Chinese and indigenous cultures.
25-26 February
Philippines:

Manila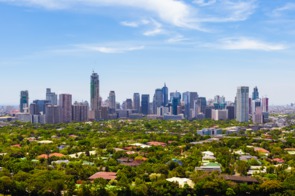 Manila is a sprawling, chaotic conglomeration of soaring skyscrapers, faded colonial facades and ramshackle slums, and it's certainly not everyone's cup of tea. But if you have the stamina and an inquisitive nature, there is plenty to be enjoyed in the Philippines' boisterous capital.
28 February - 1 March
Hong Kong SAR China:

Hong Kong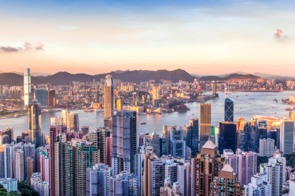 Hong Kong is a striking mix of ancient and modern, Chinese and British, and there is a lot more to the city than just skyscrapers and high finance. It's also a fantastic destination for foodies, a melting pot of culinary influences from around Asia and beyond.
3 March
Taiwan:

Hualien
Laid back Hualien is one of the biggest cities on Taiwan's mountainous east coast, and serves as the gateway to the beautiful Taroko Gorge. It's also one of the world's biggest producers of marble, and is home to a number of restaurants specialising in aboriginal cuisine.
4 March
Japan:

Ishigaki Island
Ishigaki is the most developed of the Yaeyama islands, an idyllic tropical archipelago located closer to Taiwan than mainland Japan. The offshore coral reefs make this a popular spot for diving and snorkelling, while the jungle interior offers some great hiking opportunities.
7 March
Japan:

Hiroshima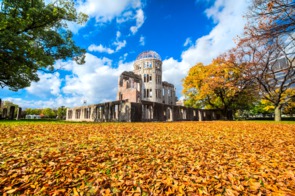 On 6 August 1945 the world witnessed the terrifying power of nuclear weapons for the first time, unleashed on the unsuspecting Japanese city of Hiroshima. The modern city's sobering Peace Memorial Park commemorates that fateful day, which left more than 140,000 dead.
8 March
Japan:

Kochi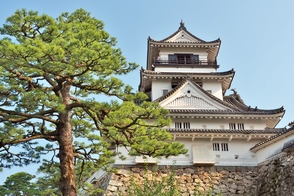 The small, laid back city of Kochi is situated on the south coast of Shikoku island, an important place of pilgrimage for Japanese Buddhists. Three of the 88 temples on the pilgrimage route are in Kochi, and the city is also known for its elegant 17th century hilltop castle.
9-10 March
Japan:

Osaka
Osaka, Japan's third largest city, is a pulsating commercial hub, famous for its food, and the cityscape rivals Tokyo for neon-lit futurism. If you need respite from the urban sprawl seek out Osaka Castle and the surrounding Nishinomaru Garden, a particularly pretty spot during the cherry blossom season.
11 March
Japan:

Shimizu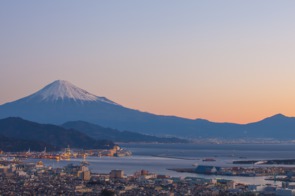 Shimizu is one of the most spectacular ports in Japan, a sweeping bay in the shadow of the iconic Mount Fuji. You can spend some time admiring the views and wandering through peaceful pine groves, or visit the unique Shimizu Sushi Museum at the S-Pulse Dream Plaza shopping mall.
12-13 March
Japan:

Tokyo
In a state of constant renewal and forever looking to the future, densely populated Tokyo is a dazzling introduction to Japan and its utterly unique culture. With more neon than Las Vegas and more Michelin stars than Paris, it's a real assault on the senses.
15 March
Japan:

Kagoshima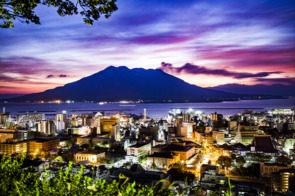 The friendly southern Japanese city of Kagoshima enjoys a balmy climate, and sits just across the bay from the very active Sakurajima volcano, which erupts so regularly that an 'ash forecast' is included in local weather reports.
16 March
Japan:

Nagasaki
Three days after Hiroshima was flattened by an atomic bomb, Nagasaki suffered the same horrifying fate. The reconstruction of both cities has been quite extraordinary; Nagasaki today is a vibrant, cosmopolitan place, with a fascinating history that goes back a lot further than 1945.
18 March
South Korea:

Incheon (Seoul)
Incheon serves as a transport hub for Seoul, South Korea's captivating capital. Seoul is a dynamic metropolis where you can still find tea shops and temples amongst the skyscrapers and neon signs, and the culinary scene is superb, from street food to world class haute cuisine.
20-22 March
China:

Beijing
Home to 11 million people and an astonishing six UNESCO World Heritage Sites, Beijing is an exhilarating introduction to China's distinctive history, society and culture. Feast your eyes on the majestic Forbidden City and the Summer Palace, along with spectacular modern architecture such as the iconic Bird's Nest Stadium.
24-26 March
China:

Shanghai
Booming Shanghai has long been China's most outward-looking, cosmopolitan city, as evidenced by the fascinating mixture of European and Oriental architecture. The Bund, a riverfront promenade flanked by grand colonial era buildings, is the city's most famous thoroughfare, while the Pudong financial district lights up the city skyline at night with its futuristic towers.
28 March
Japan:

Naha
Naha is the capital of Okinawa prefecture, a subtropical region of southern Japan with its own distinct culture. The city is a bustling commercial centre despite being flattened during the Second World War, and the architectural highlight is the elegant Shuri Castle, a UNESCO World Heritage Site.
29 March
Taiwan:

Taipei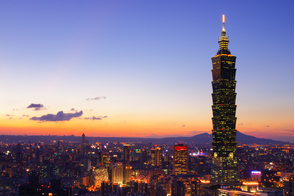 The Taiwanese capital draws on an interesting mix of Chinese, Japanese and Western influences, and is home to attractive temples, a burgeoning street food scene and Taipei 101, which was the world's tallest building until it was eclipsed by Dubai's Burj Khalifa in 2010.
31 March - 1 April
Vietnam:

Hanoi
Wander along the perfumed streets of Hanoi's atmospheric Old Quarter and you could almost forgive yourself for thinking you'd travelled back in time, were it not for the beeping, buzzing morass of motorcycles zipping past.
4-5 April
Vietnam:

Ho Chi Minh City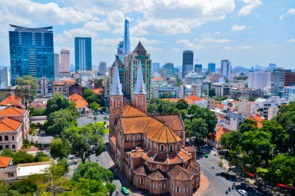 Saigon, as it was known then, was the capital of the South during the Vietnam War, and American-style capitalism has been embraced more enthusiastically here than in the North, with a clutch of shining skyscrapers standing as testament to Vietnam's surging economic growth.
7-8 April
Singapore:

Singapore
Singapore's heritage as an important trading post means that there is a real cultural mix, with four official languages: English, Chinese, Malay and Tamil. Step away from the gleaming towers and you'll find yourself transported into another world amongst the intoxicating streets of Chinatown and Little India.
11-13 April
Myanmar (Burma):

Yangon
Yangon, formerly known as Rangoon, may no longer be Myanmar's capital, but it remains the largest and most important city, and the gateway to exploring this beautiful country. Visible from all around the city is Yangon's crowning jewel, the shimmering golden Shwedagon Paya, one of South East Asia's most beautiful Buddhist temples.
16 April
India:

Chennai
Chennai, still commonly known by its old name of Madras, is India's fourth largest city and the capital of Tamil Nadu. Although the city can be noisy, congested and uncomfortably hot, it's also home to some interesting colonial architecture, a diverse population and a long marina and beach where local tourists congregate for a paddle in the Bay of Bengal.
18 April
Sri Lanka:

Colombo
Colombo may be a little chaotic, but there is plenty to recommend Sri Lanka's colourful capital. Faded colonial architecture and beautiful Buddhist temples hint at the city's considerable history, while the excellent restaurants, lively bars and characterful streets provide the perfect introduction to contemporary Sri Lankan culture.
21 April
India:

Mumbai
Formerly known as Bombay, this amazing city is larger than life and packed to bursting with things to see and do. Here people of all religions and nationalities live cheek by jowl, thriving communities from all over the world with the foods, smells, languages and rituals maintained at top volume.
24-25 April
United Arab Emirates:

Dubai
Amazing high rise buildings, extensive air-conditioned shopping malls and extraordinary man-made tourist attractions (such as indoor ski-slopes) abound in the glamorous city of Dubai, home to some of the most glitzy and expensive hotels in the world.
26 April
United Arab Emirates:

Abu Dhabi
The UAE's gleaming capital gives Dubai a run for its money in terms of extravagant excess, an ever-multiplying forest of skyscrapers looming over the golden sand and brilliant blue waters of the Gulf. Don't miss the shining white Sheikh Zayed Grand Mosque, one of the world's biggest.
28 April
Oman:

Muscat
Oman's capital is low-rise and laid back, a far cry from the towering bling of Dubai and Abu Dhabi. Take a stroll along the waterfront Corniche promenade, soak up the sun on one of the excellent beaches, or explore the mosques and forts of the atmospheric old quarter.
4-5 May
Egypt:

Luxor
Prepare to be amazed – the thin belt of greenery along the banks of the Nile in Upper Egypt gives Luxor a lush setting for an extraordinary collection of tombs, temple complexes and stone structures that hint at the magnificence of this former Ancient Egyptian capital.
9 May
Greece:

Santorini
The volcanic island of Santorini (known officially as Thira) is one of the most spectacularly beautiful in the Mediterranean. The pretty village of Oia, with its whitewashed houses and windmills tumbling down the hillside, is particularly photogenic.
11 May
Italy:

Amalfi
The picturesque little town of Amalfi was once a major Mediterranean naval power, but a devastating earthquake in 1343 cut the city down in its prime and destroyed most of its historic buildings. These days, of course, Amalfi is best known for the eponymous stretch of stunning coastline on which it sits.
12 May
Italy:

Rome (Civitavecchia)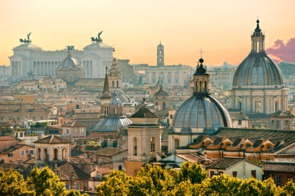 One of the world's great cities, Rome continues to dazzle and delight visitors with a potent mix of architectural marvels, continent-defining history and buzzing nightlife. The Colosseum, the Vatican and the Forum are among the big ticket items, with the crowds to match, though in truth you will find history around almost every corner.
14 May
Spain:

Ibiza
Although Ibiza is best known as a hedonistic party island, it's easy to give the clubbers a swerve and discover the White Isle's mellower side. The island boasts some spectacularly beautiful coastline, and the fortified Old Town (Dalt Vila) is UNESCO listed.
16 May
Morocco:

Tangier
After years of neglect, Tangier is finally being restored to its former glory as a cosmopolitan crossroads between Europe and Africa. The Moroccan government has invested heavily in modern infrastructure, while the spruced up medina shines with a new-found cultural dynamism.
17-18 May
Portugal:

Lisbon
Spread across steep hillsides that overlook the Rio Tejo, Lisbon's colourful cityscape includes Gothic cathedrals, majestic monasteries and quaint museums. But for many the best times will be had wandering the narrow lanes of Lisbon's lovely backstreets, with their great local food, wine and music.
20-22 May
France:

Bordeaux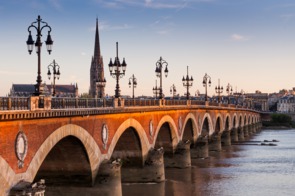 Bordeaux sits at the centre of the world's most famous wine region, and is home to a beguiling blend of beautiful buildings, sophisticated gastronomy and high culture. It's a marvellous place to spend some time, whether it's a day sampling wines, an evening at the opera or a night on the tiles.
24-25 May
Arriving in Dover
White Cliffs Country is a fascinating region, one packed with history and natural beauty. We think there is no sight like that of the stunning cliffs rising from the sea, topped by the fortifications of Dover Castle, and surrounded by lush green countryside. But the nearby area is also packed with charm, and not so further afield are captivating pretty villages, fascinating towns such as Sandwich (one of the original Cinque ports), and of course Kent's glory, Canterbury with its magnificent cathedral. A final thought must go to the many castles including Deal, Walmer and the magnificently photogenic Leeds Castle.
Don't miss
Perhaps our favourite restaurant in the South is The Sportsman at Seasalter, an extraordinary isolated pub on the bleak estuary coast. A Michelin Star, fantastic food and astonishing value.
Cruise Line Offer
World Cruise fare includes: US$2,500 per person onboard credit; Unlimited WiFi; Excess luggage reimbursement (up to US$500 per person); Pre-cruise welcome reception in Miami; 2-night Crystal Overland Adventure in Beijing; Exclusive World Cruise events; ​All meals and drinks; All gratuities; Overseas transfers.
Your home from home
Crystal have repeatedly been voted the World's Best and Serenity is arguably one of the finest ships at sea.
What we love
Crystal Serenity is Symphony's big sister and, like her, is not a new ship; but you wouldn't know it since she is subject to an ongoing refurbishment programme, with constant innovations such as the Outdoor Fitness Garden, which ensures that the environment is always perfect and the style contemporary. This is, in short, a ship constantly honed to perfection. But ultimately it's all about the unmatchable food and service.
Capacity
980 Guests
Crew
662 International Staff
Style

Luxury with a difference: the resort style - with excellent entertainment and facilities, wide range of dining and highly developed on board programme - distinguishes glamorous Crystal from its competitors in the sector.

Inclusions

All meals in all venues including room service
All drinks including premium spirits
All on board entertainment
Fitness classes and wellness facilities
Gratuities
Stimulating programme of daytime activities
Lectures and classes
More about Crystal Serenity
Tailor-make your trip
Ways to make it better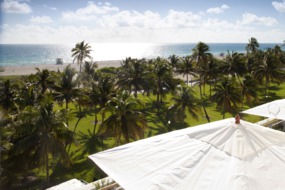 Where to stay in Miami
Glamorous, hip, or so cool you freeze? Lots of choice… but we really like the Betsy.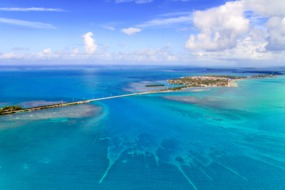 See more of Florida
If you have a few days get down to the Florida Keys – magnificent.
Extend your stay in Kent
We love historic Walletts Court, just ten minutes outside Dover but feels like another world – cosy, welcoming, and great food too.
Our recommended private tour
An extraordinary trip up the coast by RIB to the mouth of the Stour River and the orange seals basking on the mudflats.