Journey Type
Cruise only (Please call for flight options)
27 July
Setting sail from Baltra
The flat and arid island of Baltra, also known as South Seymour, is home to the Galapagos archipelago's main airport, formerly a US air base. The island is inhabited by wildlife including boobies and frigatebirds, but there are no sites open to visitors, so if you see anything it will only be in passing as you transfer between airport and ship.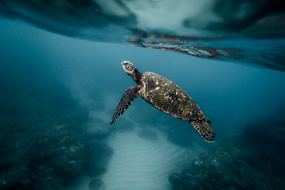 Our tip
Take an underwater camera - the marine life in the Galapagos is spectacular, with sea turtles, penguins, manta rays and more lurking beneath the surface.
27 July
Ecuador:

Black Turtle Cove (Santa Cruz Island)
28 July
Ecuador:

Rábida Island
Rábida Island is known for its distinctive red sand beaches, which owe their unusual colour to the high iron content of the volcanic material found on the island. As you come ashore you are likely to encounter sea lions lounging on the beach, along with marine iguanas, brown pelicans and flamingos.
28 July
Ecuador:

Puerto Egas
29 July
Ecuador:

Caleta Tagus
Caleta Tagus is a sheltered cove on the western shore of Isabela, a safe harbour for many sailors over the years, and a great spot for snorkelling and kayaking. You can also take a hike up a path lined with palo santo trees for spectacular views of Isabela's volcanic landscape.
29 July
Ecuador:

Punta Espinoza (Fernandina Island)
Punta Espinoza is home to the largest colony of marine iguanas in the Galapagos, and you will see them draped across the black lava rocks sunning themselves during the day. Other species on Fernandina Island include Sally Lightfoot crabs, sea lions and the rare flightless cormorant.
30 July
Ecuador:

Urbina Bay (Isabela Island)
30 July
Ecuador:

Punta Vicente Roca
Punta Vicente Roca is one of the best snorkelling locations off the coast of Isabela, and the waters at the base of the cliffs teem with life, including sea turtles, sea lions and Galapagos penguins. There are also caves where you can see birds including brown noddies and flightless cormorants.
31 July
Ecuador:

Bartolomé Island
The summit of Bartolomé Island offers outstanding views of some of the Galapagos archipelago's most spectacular volcanic scenery, including the much-photographed Pinnacle Rock. The island is also home to penguins, sea lions and turtles, with some great snorkelling spots just offshore.
31 July
Ecuador:

Las Bachas
The beautiful beaches of Las Bachas, on the north coast of Santa Cruz island, are a key nesting site for sea turtles. The name Las Bachas derives from a mispronunciation of the word 'barges', after the American army abandoned several barges here at the end of the Second World War.
31 July - 1 August
Ecuador:

Daphne Major, El Barranco
1 August
Ecuador:

Bahia Darwin (Genovesa)
The horseshoe-shaped island of Genovesa, located in the northeast of the Galapagos archipelago, is best known for its abundant bird life. Red-footed boobies can be found in significant numbers here, along with storm petrels, frigatebirds, mockingbirds and short-eared owls.
2 August
Ecuador:

Puerto Ayora
Puerto Ayora is the largest town in the Galapagos, on the south coast of Santa Cruz island. From here you can visit the lush highlands where giant tortoises roam free, and you can learn more about tortoise conservation at the Charles Darwin Research Station.
3 August
Arriving in Baltra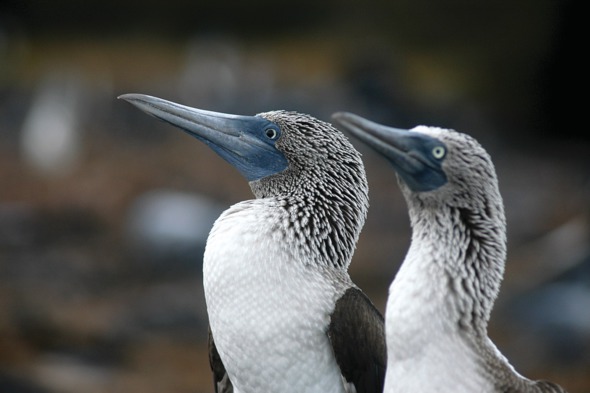 For once-in-a-lifetime tailor-made itineraries, Mundy Adventures specialises in expedition cruises to some of the most wonderful places on earth; places often only accessible by water.
Your home from home
A unique offering amongst the Celebrity fleet, Celebrity Xpedition is permanently based in the Galapagos Islands, providing an ideal base for an experience that is half cruise, half intrepid exploration.
What we love
Whether you want to enjoy the fantastic views from the Blue Finch bar on the Panaroma Deck, soak up the sun from the hot tub on sunrise deck or find a comfortable corner in the Discovery Lounge, Celebrity Xpedition has something for everyone. Although in the Galapagos we expect you will be spending as little time on board as possible.
Capacity
92 Guests
Style
Luxurious yet easy going with open seating dining and a causal dress code.
Inclusions

All meals in all venues
All alcoholic beverages
Bottled water, tea and specialty coffee
Sightseeing and excursions
Snorkelling equipment
Gratuities
More about Celebrity Xpedition
Tailor-make your trip
Ways to make it better
Machu Picchu
It's easy to combine your Galapagos cruise with a trip to Machu Picchu, the enigmatic and spectacular Inca city high in the Andes.
Colonial Quito
Spend a couple of days in Ecuador's charming capital, Quito, exploring the beautiful colonial-era churches of the old town.