Journey Type
Cruise only (Please call for flight options)
25 September
Setting sail from Vancouver
Cosmopolitan Vancouver is a city that rewards exploration, an eminently liveable place and an easy gateway to the natural beauty of British Columbia. The culinary scene here is a particular draw, with seafood galore and some fantastic Asian restaurants, and the city has also been at the forefront of the craft beer movement. Verdant Stanley Park is a favourite of locals and visitors alike, while Kitsilano's beaches and wooden houses are wonderfully picturesque. Cultural attractions tend to be on a smaller scale than you'd expect from a city of this size, but the thrill of stumbling across one of Vancouver's quirky little galleries is all part of the city's appeal.
Don't miss
Grouse Mountain – just minutes from the centre, and reached via the Grouse Mountain Skyride, a one-mile aerial journey for amazing panoramic views of the city, sea and surrounding mountains.
26 September
United States:

Astoria (Oregon)
Astoria is the oldest city west of the Rockies, situated on the picturesque Oregon coast where the Columbia river meets the Pacific Ocean. This bustling port town is sometimes known as 'Little San Francisco', with handsome Victorian architecture, a proud fishing heritage and a buzzing, creative vibe.
28 September
United States:

San Francisco
Renowned for its food, its misty mornings and its vertiginous streets, cosmopolitan San Francisco is quite unlike any other American city. Highlights include the iconic Golden Gate Bridge, the delightful waterfront and the bohemian quarter of Haight Ashbury.
30 September
United States:

Los Angeles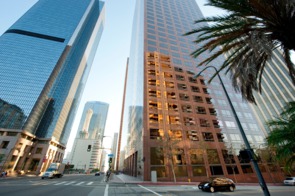 Los Angeles is an energetic, creative place with cultural riches to match any world city, home to Hollywood glamour, the iconic beaches of Venice and Santa Monica, and affluent, image-conscious Beverley Hills.
6 October
United States:

Dutch Harbor
Dutch Harbor is the port that serves the city of Unalaska, and is known for the hardy fishermen who brave the turbulent, icy seas off the Aleutian Islands. Points of interest include the remains of defensive fortifications built during the Second World War and the striking Russian Orthodox church.
10 October
Russia:

Petropavlovsk-Kamchatsky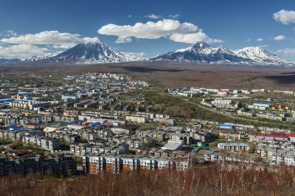 Petropavlovsk is the main city on Russia's remote Kamchatka peninsula, a hardy place where bleak Soviet tower blocks stand in the shadow of giant volcanoes. It's a spectacular setting, and the city serves as the main gateway for exploring Kamchatka's otherworldly landscapes and incredible wildlife.
13 October
Japan:

Kushiro
15-16 October
Japan:

Yokohama
17 October
Japan:

Shimizu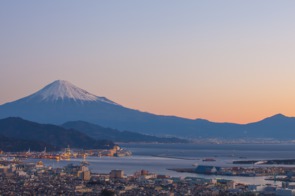 Shimizu is one of the most spectacular ports in Japan, a sweeping bay in the shadow of the iconic Mount Fuji. You can spend some time admiring the views and wandering through peaceful pine groves, or visit the unique Shimizu Sushi Museum at the S-Pulse Dream Plaza shopping mall.
18 October
Japan:

Kobe
Small in size and cosmopolitan in its outlook, Kobe is a thoroughly pleasant city with a long and distinguished history as one of Japan's main trading ports. Kobe's past as a commercial hub is reflected in its architecture, with a number of unusually European-looking houses, as well as a charming, if slightly touristy, Chinatown.
19 October
Japan:

Kochi
The small, laid back city of Kochi is situated on the south coast of Shikoku island, an important place of pilgrimage for Japanese Buddhists. Three of the 88 temples on the pilgrimage route are in Kochi, and the city is also known for its elegant 17th century hilltop castle.
20 October
Japan:

Fukuoka
23-24 October
China:

Beijing (Tianjin)
Home to 11 million people and an astonishing six UNESCO World Heritage Sites, Beijing is an exhilarating introduction to China's distinctive history, society and culture. Feast your eyes on the majestic Forbidden City and the Summer Palace, along with spectacular modern architecture such as the iconic Bird's Nest Stadium.
27-28 October
China:

Shanghai
Booming Shanghai has long been China's most outward-looking, cosmopolitan city, as evidenced by the fascinating mixture of European and Oriental architecture. The Bund, a riverfront promenade flanked by grand colonial era buildings, is the city's most famous thoroughfare, while the Pudong financial district lights up the city skyline at night with its futuristic towers.
30 October
Japan:

Naha
Naha is the capital of Okinawa prefecture, a subtropical region of southern Japan with its own distinct culture. The city is a bustling commercial centre despite being flattened during the Second World War, and the architectural highlight is the elegant Shuri Castle, a UNESCO World Heritage Site.
31 October
Japan:

Ishigaki Island
Ishigaki is the most developed of the Yaeyama islands, an idyllic tropical archipelago located closer to Taiwan than mainland Japan. The offshore coral reefs make this a popular spot for diving and snorkelling, while the jungle interior offers some great hiking opportunities.
1 November
Taiwan:

Keelung (Taipei)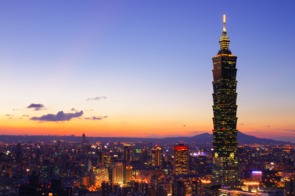 Keelung is a fairly unremarkable port city close to Taiwan's capital, Taipei. The city is best known for its night market, where a mouthwatering array of food is on offer in an atmospheric setting. Otherwise, you are best off heading for Taipei if you want to prolong your stay on the island.
3-4 November
Hong Kong SAR China:

Hong Kong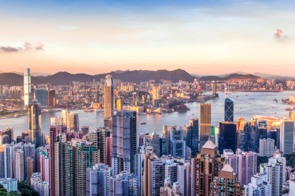 Hong Kong is a striking mix of ancient and modern, Chinese and British, and there is a lot more to the city than just skyscrapers and high finance. Its also a fantastic destination for foodies, a melting pot of culinary influences from around Asia and beyond.
6 November
Vietnam:

Nha Trang
Nha Trang is Vietnam's premier beach destination, on a stunning bay dotted with idyllic islands. The main attraction is the laid back seaside atmosphere, but there are also a few noteworthy cultural sites, including the ancient Po Nagar Cham Towers, which were built between the 7th and 12th centuries.
7 November
Vietnam:

Ho Chi Minh City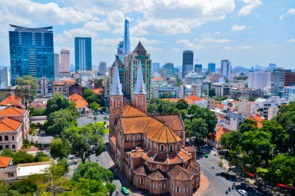 Saigon, as it was known then, was the capital of the South during the Vietnam War, and American-style capitalism has been embraced more enthusiastically here than in the North, with a clutch of shining skyscrapers standing as testament to Vietnam's surging economic growth.
9-10 November
Singapore:

Singapore
Singapore's heritage as an important trading post means that there is a real cultural mix, with four official languages: English, Chinese, Malay and Tamil. Step away from the gleaming towers and you'll find yourself transported into another world amongst the intoxicating streets of Chinatown and Little India.
12 November
Indonesia:

Semarang
The sweltering city of Semarang, on the north coast of Java, is an intriguing mish-mash of Chinese, Islamic and Dutch colonial influences. We recommend escaping the heat with a trip up into the mountains to visit a coffee plantation, or joining an excursion to the extraordinary temple complex at Borobudur.
14 November
Indonesia:

Bali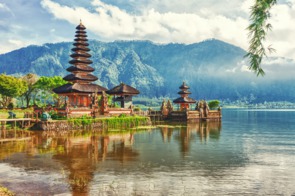 The beaches, spectacular volcanic scenery and lush green rice terraces lend Bali a natural beauty that seems to dovetail perfectly with the island's distinct Hindu culture, which adorns the landscape with stunning temples.
15 November
Indonesia:

Komodo Island
Komodo Island is situated within an area of spectacular natural beauty, home to the famous Komodo dragon. The stunning beaches are tinged with pink thanks to the high concentration of red coral just offshore, and the waters draw intrepid divers from all over the world.
17 November
Australia:

Darwin
More of a large town than a city, Darwin is less about what's contained within the city limits and more about the huge expanse of wild landscape that's outside it. Closer to Jakarta than Sydney, the city really does feel remote in its tropical perch.
21 November
Australia:

Cairns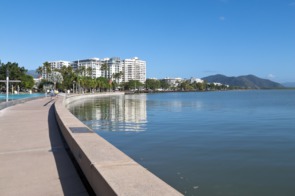 Cairns is a buzzing tourist hub, gateway to the Great Barrier Reef and the Daintree Rainforest. A snorkelling trip out to the reef is the most obvious excursion to take here, but other options include riding the Skyrail cableway over the rainforest canopy or swimming in the croc-free saltwater lagoon.
24 November
Australia:

Mooloolaba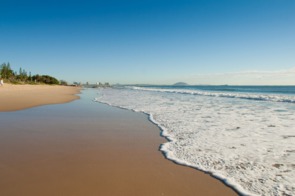 The wonderfully named Mooloolaba stretches along a beautiful golden beach on Queensland's idyllic Sunshine Coast, and it's a popular destination for a weekend escape from Brisbane. The seafront Esplanade is the place to be, lined with cafés, boutiques and upmarket restaurants.
26 November
Arriving in Sydney
One or our favourite cities in the world, we love pretty much everything about Sydney. Offering outdoor living at its best, the city is known for the excellent beaches but offers so much more, including a thriving and varied food scene inspired by Asian and European flavours. Walk through the Royal Botanic Gardens and admire the amazing views of the Harbour Bridge and Opera House from Mrs Macquarie's Chair, enjoy the cafés and bars in The Rocks district, walk across the top of the Harbour Bridge (or enjoy the easier option of a view from the top of one of the stone towers) or just relax on the beach.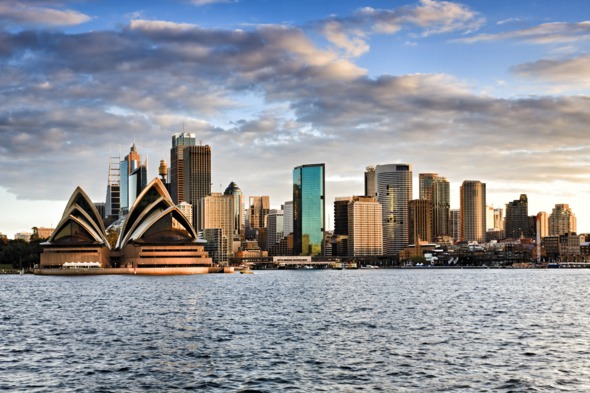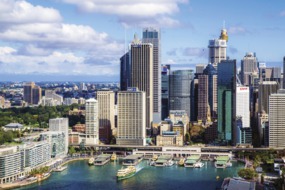 Our tip
Rather than go to Bondi, take a local ferry from Circular Quay (an attraction in itself) to the relaxed northern beaches for a (slightly) less crowded experience.
Your home from home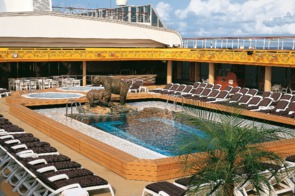 Holland America's Amsterdam features a stylish Dutch elegance and heritage, with all the facilities of a large ship, alongside the intimacy of quite a small one, with just 1380 guests.
What we love
Amsterdam is a real piece of history, with original art deco pieces and lots of intimate bars and lounges with fascinating artwork reflecting the company's 140 year marine heritage. At the heart of Amsterdam is an extraordinary sculpture which fills the three storey atrium - the Planeto Astrolabium.
| | |
| --- | --- |
| Capacity | 1,380 Guests |
| Crew | 658 International Staff |
| Style | The ship may have a historical feel, but the facilities are as contemporary as they come with great technical workshops and lots of action on board. |
| Year Built | 2000 |
| LAST REFURBISHED | 2013 |
| Tonnage | 60,874 grt |
| Length | 780 feet |
| Breadth | 106 feet |
| Cruising Speed | 25 knots |
More about MS Amsterdam
Tailor-make your trip
Ways to make it better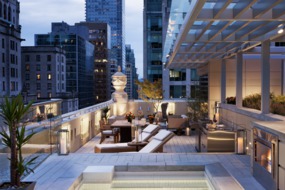 Our favourite hotel in Vancouver
If you're not committed to the waterfront where the ships come in, we love the Rosewood Hotel Georgia.
Stay a little longer in Canada
If you've time, set aside a couple of days to travel to Knight Inlet Lodge for bear viewing.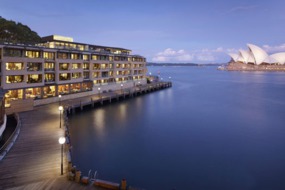 Our favourite hotel in Sydney
So many to choose from, but we love the Park Hyatt – make sure you upgrade to a room with a view.
Around Sydney
The Blue Mountains is a beautiful area of hikes, waterfalls and unusual rock formations, and a place to learn about the Aboriginal dreamtime.