Journey Type
Cruise only (Please call for flight options)
6 November
Setting sail from Miami
Miami is a pulsating modern city, a cultural crossroads where Cuban émigrés rub shoulders with affluent New Yorkers topping up on winter sun, and where you're just as likely to hear Spanish or Caribbean patois being spoken as you are English. Downtown Miami is a destination in its own right, with a host of world class galleries including the fantastic MOCA (Museum of Contemporary Art), but it's still Miami Beach that draws the biggest crowds. The Art Deco district around South Beach is very much back in vogue, with new restaurants, bars and luxury developments sprouting up all over the place.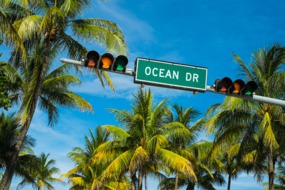 Don't miss
People watching in South Beach – glamorous gay guys on skates with miniature dogs in slings…
11 November
Panama:

Fuerte Amador (Panama City)
13-14 November
Ecuador:

Manta
The Ecuadorian port of Manta is known as the "tuna capital of the world", and you'll see plenty of fishing boats as you arrive. The beach is a popular destination for local tourists, but you may find that the nearby town of Montecristi, home of the Panama hat, makes for a more interesting excursion.
15 November
Ecuador:

Machala
17 November
Peru:

Trujillo (Salaverry)
Salaverry is the nearest port to Trujillo, northern Peru's most important city. Located amongst the verdant Andean foothills, Trujillo is home to a host of beautiful colonial buildings, and is also known for the spectacular nearby ruins of Chan Chan, the largest pre-Columbian city in South America.
18-19 November
Peru:

Lima (Callao)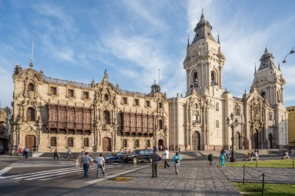 Peru's underrated capital enjoys a fine setting on the Pacific coast, and the handsome colonial-era buildings surrounding the Plaza de Armas give clues to Lima's distinguished history; for three centuries this was the capital of the Spanish Americas, when the city grew rich on the back of plundered Inca gold.
20 November
Peru:

Ballestas Islands
The Ballestas Islands are known as 'Peru's Galapagos' thanks to the rich variety of wildlife you will find here, including Peruvian boobies, sea lions, pelicans, cormorants, Humboldt penguins and dolphins. Access is by local boat only, and the crossing from the mainland can be a little bumpy.
20 November
Peru:

General San Martin (Pisco)
22-23 November
Peru:

Arequipa (Matarani)
The port of Matarani is the gateway to Peru's second city, Arequipa. Boasting a spectacular setting against a backdrop of three snow-capped volcanoes, this independently-minded city dazzles visitors with its gleaming white colonial buildings, sizzling culinary scene and a host of active pursuits in the surrounding canyons.
23 November
Chile:

Arica
Arica sits at the northern tip of Chile, known as 'the land of the eternal spring' thanks to its temperate year-round climate. Sightseeing options include the War of the Pacific battlefield at El Morro and the breathtaking altiplano scenery of Lauca National Park, a stunning high-altitude landscape of snow-dusted volcanoes and shimmering lakes.
24 November
Chile:

Iquique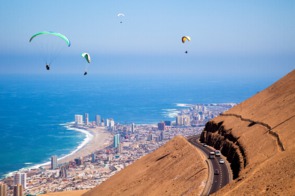 Situated in the far north of Chile, the golden sands of Iquique attract both sunseekers and thrillseekers; surfing and paragliding are particularly popular here thanks to the clear skies and the wind coming in off the Pacific. The city is also home to some charming old mansions, remnants of a 19th century nitrate mining boom.
25 November
Chile:

Antofagasta
26 November
Chile:

Isla Pan de Azúcar
Rugged Isla Pan de Azúcar (Sugarloaf Island) is best known for its resident population of some 2,000 Humboldt penguins. Other species to look out for include sea lions, marine otters, Peruvian boobies, pelicans, kelp gulls, turkey vultures and blackish oystercatchers.
28 November
Chile:

Santiago (San Antonio)
Chile's cosmopolitan capital is a smart, sophisticated place, where life plays out against the stunning backdrop of the snow-capped Andean mountains. Santiago's moneyed elite congregate in the upmarket districts of the barrio alto, while the Centro buzzes with commerce and culture, home to museums, theatres and shopping malls.
30 November
Chile:

Puerto Montt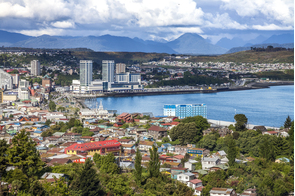 Puerto Montt is the capital of the Chilean Lake District, spread out around a wide bay against a backdrop of snow-capped volcanoes. This wild region offers a host of outdoor activities, including mountain hikes, kayaking, white water rafting, fishing, zip lining and cycling.
1 December
Chile:

Castro (Chiloé Island)
Rugged and unspoilt Chiloé, situated at the southern end of Chile's Lake District, is a unique and culturally distinct island that stands apart from the rest of the country. The main town, Castro, is notable for its colourful waterfront homes on stilts (known as palafitos), and is the gateway to the dense forests and rolling hills of the island interior.
4 December
Chile:

Punta Arenas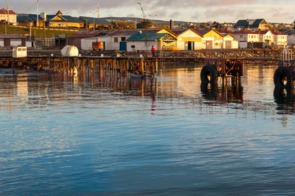 The weather-beaten city of Punta Arenas is a laid back and welcoming place, in spite of its inhospitable location on the shores of the Strait of Magellan. Nearby attractions include penguin colonies and the dramatic scenery of Torres del Paine National Park, while beyond the horizon lie the frozen wastes of Antarctica.
5 December
Argentina:

Ushuaia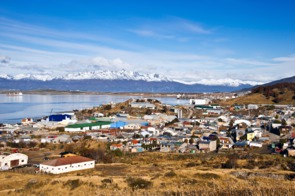 Perched on the ragged southern edge of Argentina, where the snow-capped Andes fall away into the churning sea, Ushuaia has a frontier town feel to it, and serves as the base for expeditions into the icy waters of Antarctica.
8-13 December
Antarctica:

Antarctica
Antarctica is the world's last great wilderness, an alien landscape of snow-covered mountains, steaming pools and jagged icebergs. Visitors will never forget the extraordinary wildlife they encounter here: the seething mass of penguins, the sealions and the fur seals, all making the most of the all-too-short summer months.
15 December
Falkland Islands:

Stanley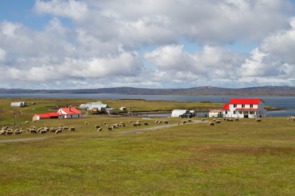 The rugged and windswept Falkland Islands make for a fascinating stop on the way to or from Antarctica. Over 80% of the population lives in the capital, Stanley, though humans are far outnumbered by other creatures, including penguins, sea lions and albatrosses.
18 December
Uruguay:

Montevideo
Located just across the Río de la Plata from Buenos Aires, Uruguay's underrated capital is a cosmopolitan and eclectic mix of colourful colonial architecture and high rise modernity. The 14-mile waterfront promenade, La Rambla, is a popular and pleasant place to be on a summer's evening.
19 December
Arriving in Buenos Aires
The streets of Buenos Aires are redolent of a grand old European capital, lined with elegant architecture that wouldn't look out of place in Madrid or Paris. There is also plenty of Latin passion on display: Argentina is the home of tango, that most electrifying of dances, and the central Plaza de Mayo has played host to countless revolutions and rallies over the years. Food is an important part of life here, and carnivores shouldn't pass up the opportunity to try the world's finest beef at one of the many steakhouses, known as parrillas. Other attractions include the beautiful Recoleta cemetery, the grand Teatro Colón and the colourful, arty district of La Boca.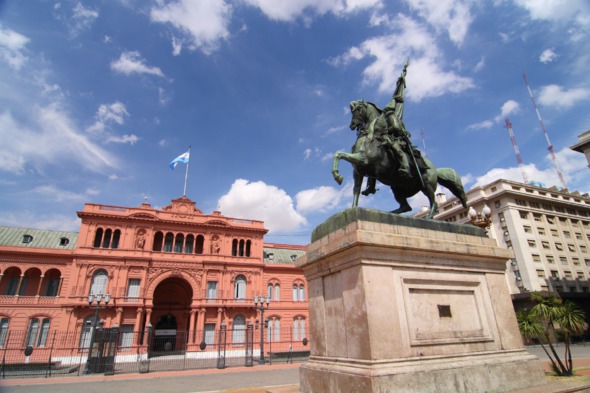 Our tip
Plan to stay longer than you think you'll need; the city offers plenty and the breathtaking Iguazu Falls can be reached by a short flight.
Your home from home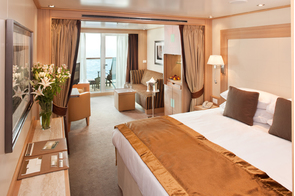 Any one of Seabourn's lovely little trio of spacious and elegant sisters is the perfect choice for a combination of contemporary style and traditional expert hospitality.
What we love
When Seabourn built Odyssey, Sojourn and Quest, over a period of just three years, we were delighted. Not only because each one is beautiful, but also because their similarity means that they are interchangeable, enabling you to travel all over the world in a familiar environment.
Capacity
458 Guests
Crew
330 International Staff
Style
The contemporary décor appeals to a sophisticated and cosmopolitan crowd. With lots of outside space, you can enjoy an al fresco experience if you choose.
Inclusions

All meals in all restaurants including room service
Open bar policy throughout the ship
On board entertainment and lecture programme
Extensive spa and fitness facilities
Programme of daytime activities
Gratuities

YEAR BUILT

Odyssey 2009, Sojourn 2010, Quest 2011
Last Refurbishment
Odyssey 2017, Sojourn 2017, Quest due 2018
TONNAGE
32,000 grt
Length
650 feet
Breadth
84 feet
Cruising Speed
19 knots
More about Seabourn Quest
Tailor-make your trip
Ways to make it better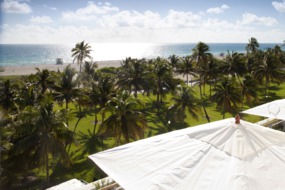 Where to stay in Miami
Glamorous, hip, or so cool you freeze? Lots of choice… but we really like the Betsy.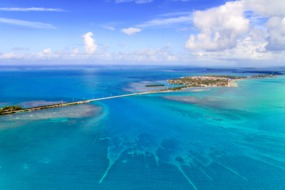 See more of Florida
If you have a few days get down to the Florida Keys – magnificent.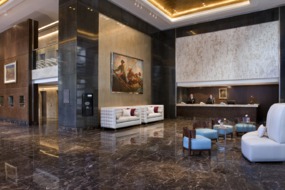 Where to stay in Buenos Aires
Just steps away from the elegant Santa Fe Avenue and famous Florida Street, we love the Alvear Art Hotel.
Explore Buenos Aires
Take a private city tour to see all the highlights including the Metropolitan Cathedral and the Cabildo, colourful La Boca, the Colon Theatre and the Recoleta cemetery, resting place of Evita.